We may earn commission from links on this page, but we only recommend products we back.
1
Simon & Schuster Chronicles: Volume One, by Bob Dylan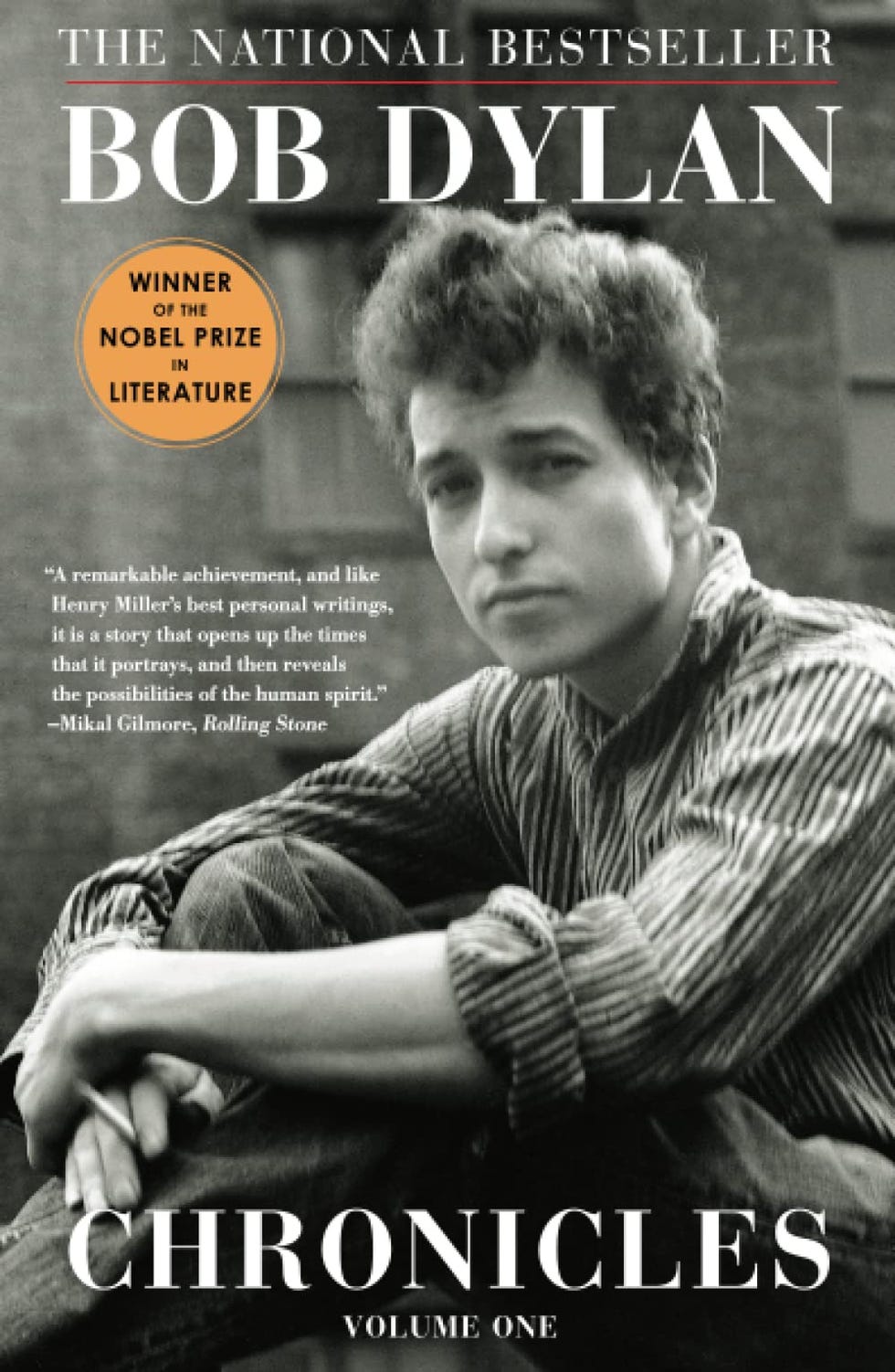 1
Simon & Schuster Chronicles: Volume One, by Bob Dylan
Now 31% Off
One of the most talented American songwriters puts his storytelling abilities to use in his first memoir. In signature fashion, Dylan puts his own spin on the genre, moving non-linearly through his boyhood in Minnesota and his life as an artist in New York City. Alongside the buzz of daily life—the bars frequented, musicians met, couches hopped—he details how his conception of songwriting evolves, focusing on the creation of "New Morning" and "Oh Mercy." This memoir is as transportive as it gets: entertaining, poetic, and quintessentially Dylan.
2
Da Capo Press I Put A Spell On You, by Nina Simone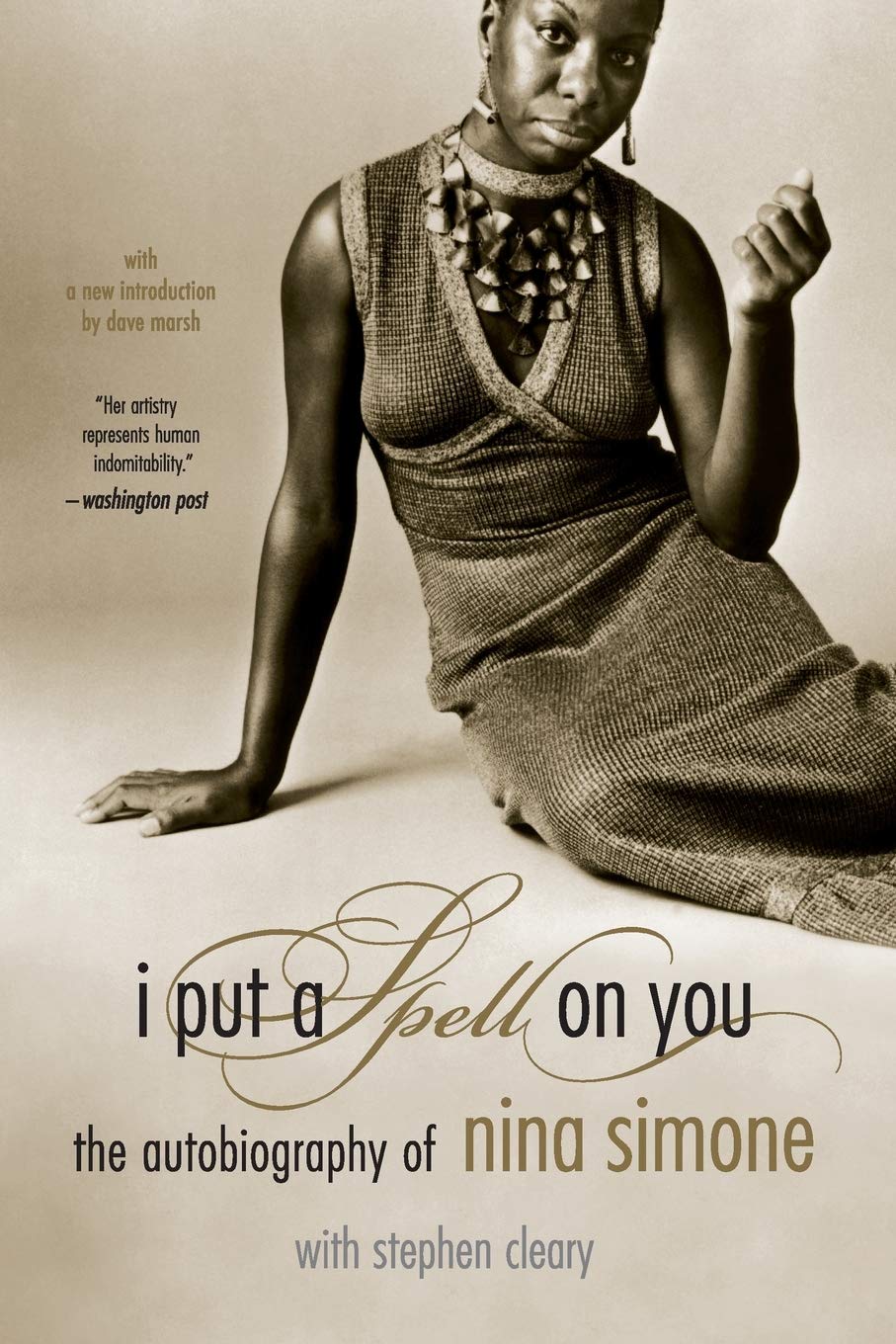 2
Da Capo Press I Put A Spell On You, by Nina Simone
Now 36% Off
It was a teacher who first recognized the musical brilliance of Nina Simone, and it didn't take long for the rest of the world to see it, too. This autobiography follows Simone from her girlhood in North Carolina to studying piano at Juilliard; then, it explores her foray into nightclub singing and the role she played in civil rights protests. It does not shy away from the darker aspects of Simone's life, detailing the discrimination she faced as a Black performer and her lifelong struggles with mental health. Insightful and moving, this memoir proves just as mesmerizing as Simone's music.
New York City the late sixties. Patti Smith is a starving artist—quite literally. This lyrical and heartfelt memoir is as much an ode to the sixties art scene as it is to Smith's relationship with Robert Mapplethorpe, who would become her lover, collaborator, and lifelong friend. The city, with all its grittiness and culture, comes alive in these pages; encounters with the likes of Hendrix and Warhol lurk around every corner. At the story's core, however, is Smith's sincerity and ambition, as she explores what it means to grow out of adolescence and build a life within this particular slice of the world.
Advertisement – Continue Reading Below
While not exactly a memoir, this is the closest readers can get to a telling of Mercury's own life. Created using an assemblage of interviews spanning two decades, the book is written entirely in his own words, arranged to shed light on his childhood, the rise of Queen, his personal life, and the cost of fame. In some places, Mercury's attitudes and opinions can seem contradictory, as the arrangers combine material from a duration of many years. The effect is a nuanced and all-encompassing look at the star, with the real treat being the charisma, wit, and thoughtfulness of Mercury's own voice.
Going from rags to riches once is a feat worthy of a fairytale, but twice? Growing up in Alaska, Jewel overcame poverty and neglect, emancipated herself from her parents, and secured a position at a prestigious art school. In her early twenties, she found herself battling homelessness and kidney infections, then rising to fame after taking gigs at San Diego coffee shops. Never Broken is woven together by Jewel's own wisdom, with passages of advice and life lessons alongside the story. Her ability to persevere is what makes this a remarkable read, full of heart and wisdom.
"In fact, she was both my first and second words: Umma, then Mom. I called to her in two languages. Even then I must have known that no one would ever love me as much as she would," Japanese Breakfast frontwoman Michelle Zauner writes in her memoir. In plain-spoken but powerful language, Zauner addresses her grief over her mother's cancer, all while remembering their strained but close relationship. She examines food as a source of bonding, as she and her mother come together over plates of Korean cuisine (prepare for your stomach to grumble). She also explores identity, detailing the complications of growing up Korean American in a country that wants to fit her in one box or another. Crying in H Mart is raw and relatable, unflinching in its exploration of loss and self-discovery.
Advertisement – Continue Reading Below
You wouldn't think the crooner of "Empire State of Mind" had difficulties with self expression, but in her memoir, you learn otherwise. Known for her laid-back and rather private persona, Keys' memoir proves remarkably honest, raising questions about motherhood and what it means to be an artist. She relates her struggles with perfectionism—those high standards set by herself as well as the industry—and how she learned how to stand on her own two feet. Unlike a traditional memoir, some passages are narrated by those closest to her, allowing for a unique take on the star.
8
Grand Central Publishing Mo' Meta Blues: The World According to Questlove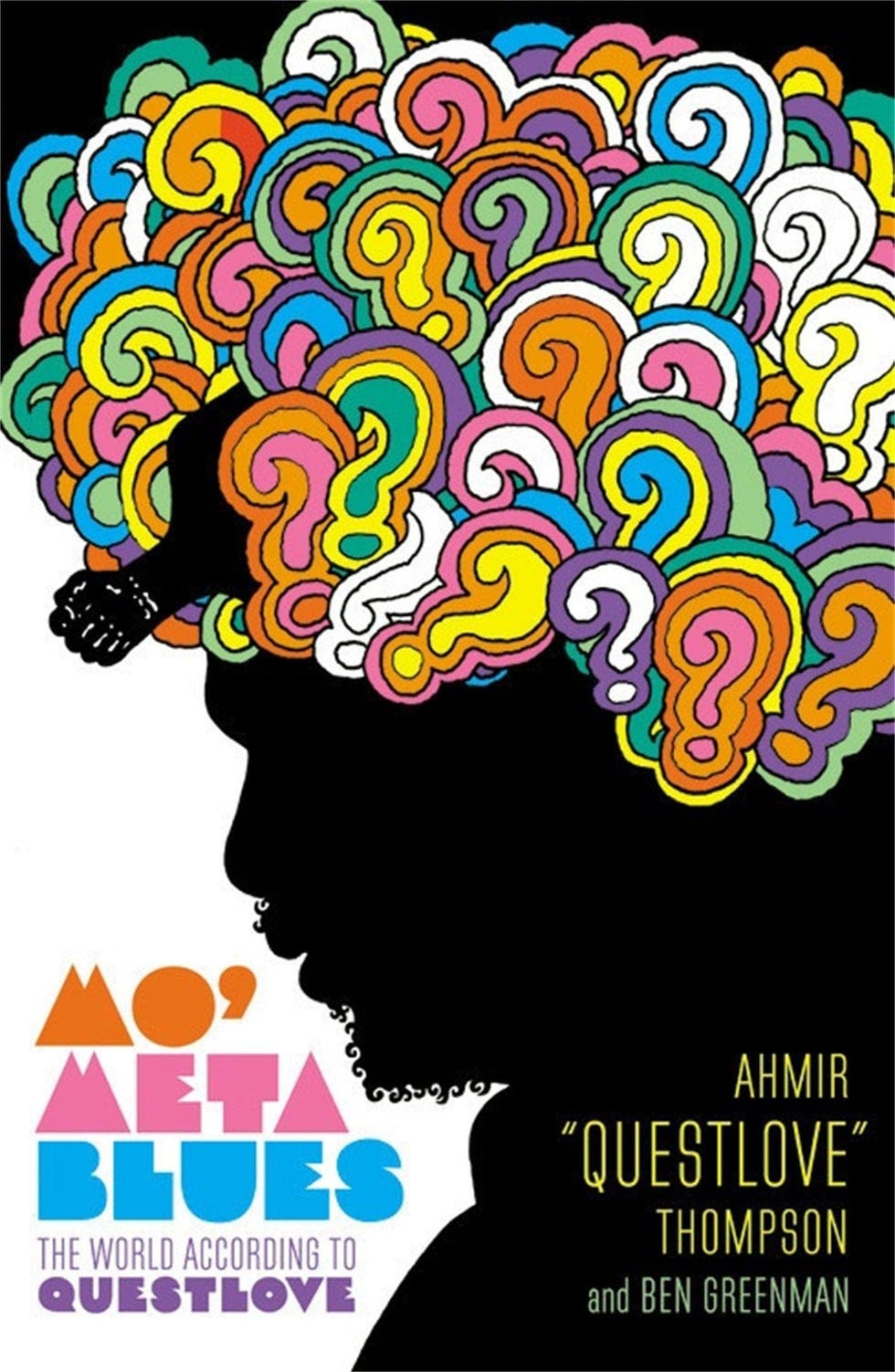 8
Grand Central Publishing Mo' Meta Blues: The World According to Questlove
Questlove's memoir is not your mother's memoir. Instead, it's something much more fun. In this quasi-scrapbook, Questlove ties together music history with personal history, linking playlists with pictures, interviews, emails, etc. His enthusiasm is infectious. At the core of it are Questlove's experiences in the industry within and without The Roots, raising questions about what it takes to make something to be proud of. Engaging, nostalgic, and brilliant, this is clearly the work of a musical nerd—feel free to let him share his passion with you.
9
Simon & Schuster Born to Run, by Bruce Springsteen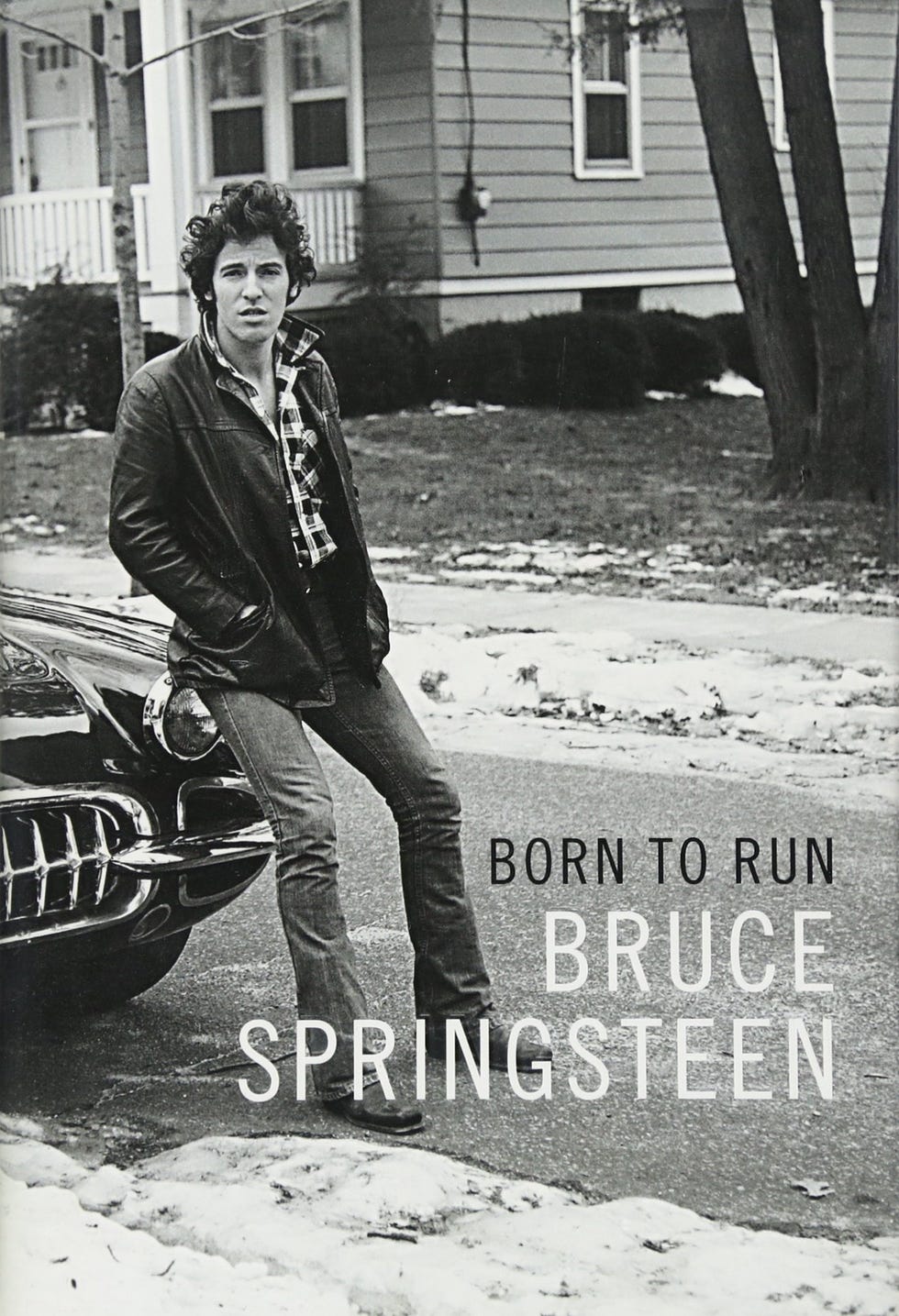 9
Simon & Schuster Born to Run, by Bruce Springsteen
Now 48% Off
They call him The Boss for a reason. Springsteen's 2016 autobiography Born to Run lives up to the hype. It takes you from his Catholic upbringing in a small town in New Jersey to his rise to global superstardom. His grandmother doted on him, perhaps too much. His father was distant. His mother was busy keeping the family afloat, financially and emotionally. But seeing Elvis on television gave him hope that life was more than just tedium and struggle. Springsteen took a bus to New York City for his Columbia Records audition, carrying a guitar that didn't even have a case. Snippets like these bring his story to life, making one think that it won't be long before his story is brought to the big screen.
Advertisement – Continue Reading Below
10
Grand Central Publishing Acid for the Children, by Flea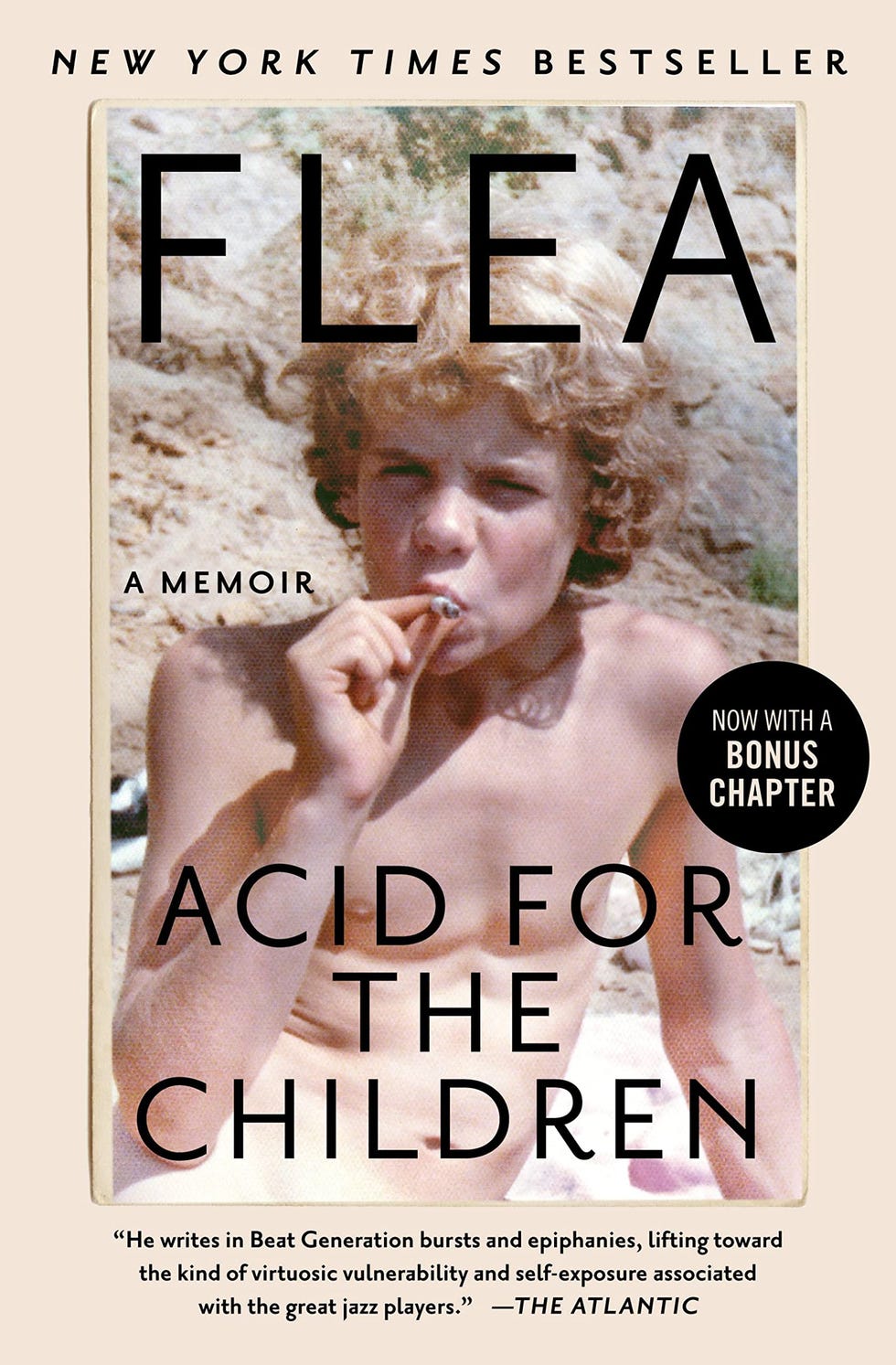 10
Grand Central Publishing Acid for the Children, by Flea
Now 18% Off
As he tells it, Flea is lucky to be alive, and, as his fans would agree, the world is better for it. In his 2019 memoir Acid For The Children, Flea takes the reader from the love-filled yet broken homes of his early childhood to his chaotic youth in the late '70s and early '80s. He unflinchingly details a coming-of-age story full of self-destruction, petty crime, sex, drugs, music, and, of course, the formation of friendships that became the foundation of the Red Hot Chili Peppers. Let everyone's favorite bassist take you on a poetic, often hilarious ride that explains, well, a lot.
11
Three Rivers Press Lady Sings the Blues, by Billie Holiday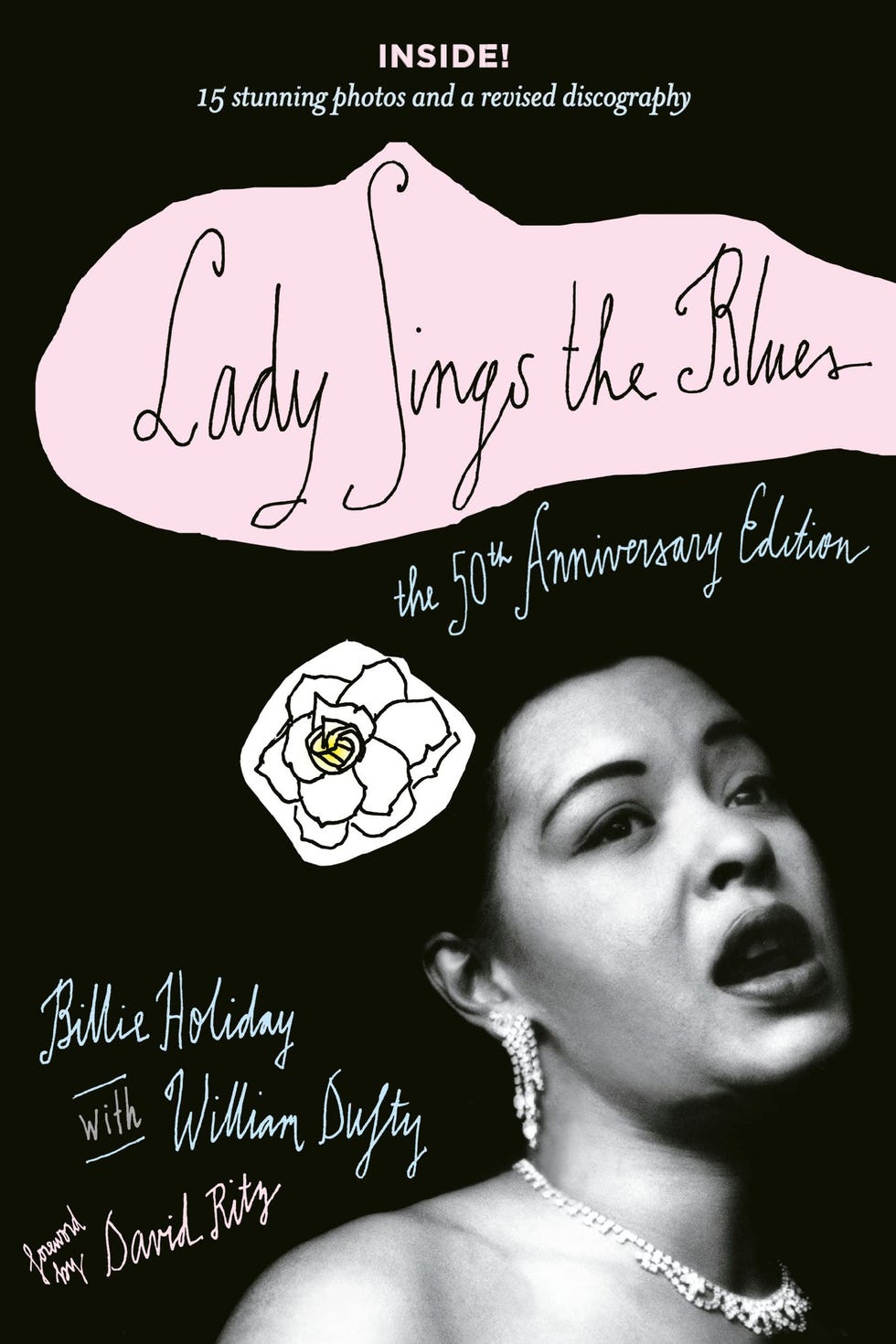 11
Three Rivers Press Lady Sings the Blues, by Billie Holiday
As a child, she ran errands for a whorehouse. As an adult, she struggled with heroin addiction that led to her early death. Originally released in 1956, this memoir gives a frank and moving account of Billie Holiday's rise from a Baltimore childhood to life as a jazz and swing superstar, but even success couldn't protect her from the evils of racism and Jim Crow laws. Holiday candidly details racial prejudice, sexual abuse, and the difficulties of her adult love life. Raw but powerful, this memoir reveals Billie Holiday's struggles, but also the fire within one of the twentieth century's greatest talents.
Decoded is neither a traditional memoir nor a rap manifesto; rather, it meets somewhere between the two. Jay-Z combines recollections of his youth and his time in the industry with lyrical annotations examining rap as an art form. Passages on music history follow lessons in street slang. The rough-and-tumble world in which Shawn Carter grew up isn't romanticized, but evoked with frank, insightful detail. Provocative and revelatory about the modern cultural world, Decoded is an exceptional read for a music lover.
Advertisement – Continue Reading Below
At age eight, Brandi Carlile felt most at home singing on stage—it was the rest of the time that she felt like an outcast. In Broken Horses, Carlile raises questions about faith, sexuality, and music, discussing her strained but wonderful childhood in the northwest and the ups and downs of her career. In a startling scene where fifteen-year-old Carlile prepares to be baptized, the pastor asks her to repent for her homosexuality. Despite this, her faith grew, as did her love for music and performance. Entertaining, funny, and refreshingly honest, Broken Horses will make you a Carlile fan, if you aren't already.
From a choirboy singing for the Queen to a rock god, legendary guitarist Keith Richards has had quite the life. This memoir traces his early passion for music, kindled by his Louis Armstrong-loving mother and grandfather, all the way through to the rise of the Rolling Stones in the '60s and '70s. His humor is a welcome addition to a book one might expect to contain only gritty anecdotes about escaping from British police, tips about English sausages, and instructions on how to win a knife fight. Through his drug use, marriages, and the band's ups and downs, Richards's desire to create remains the core of his identity. It's that passion that translates so well into this memoir, making for a remarkable and entertaining read.
With the recent announcement that she will be featured on United States quarters in 2024, this is the perfect time to revisit Cruz's autobiography. Based on hundreds of hours of recorded interviews, it sheds light into Cruz's notoriously private life, her childhood in Cuba, and her rise to become the Queen of Salsa. The book proves as authentic and captivating as Cruz was.
Advertisement – Continue Reading Below
The 90s. Grunge is in. Being different is, well, out. Sisters Tegan and Sara narrate alternating chapters in this coming-of-age meets coming-out story. It's an introspective look not only at what it means to be a teenage girl, but a twin at that, delving into both the competition and the closeness that comes with the relationship. Tackling a tricky social landscape, their parents' divorce, and their sexuality, Tegan and Sara's memoir is both inspiring and relatable. Prepare to revisit your own high school insecurities.
Much like his life, the expansive memoir Prince envisioned was cut short by his untimely death. But with The Beautiful Ones, we get a glimpse into what turned a young kid from Minneapolis into the visionary we know today. The opening features handwritten chapters detailing his early years, including how his mother's eyes and father's piano influenced him. The remainder of the memoir is the creative work of Dan Piepenbring, Prince's chosen collaborator, sharing a treasure trove of photographs, hand-written lyrics, and quotes from interviews recorded throughout his life.
18
Grand Central Publishing Coal Miner's Daughter, by Loretta Lynn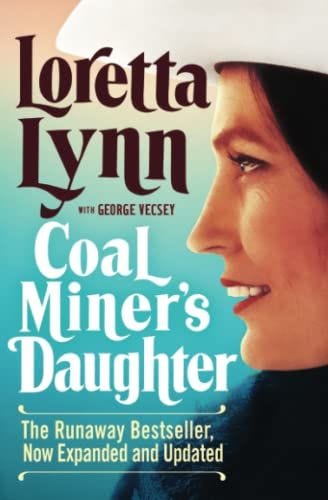 18
Grand Central Publishing Coal Miner's Daughter, by Loretta Lynn
Now 30% Off
Loretta Lynn was married at thirteen and had four children by the time she was eighteen. Her husband gave her a guitar when she was twenty-four. From there, her rise from poverty to country music royalty began, leading her to become the first woman named as the Country Music Association's Entertainer of the Year. Written in Lynn's native Kentucky vernacular, this book reads with all the spunk, thoughtfulness, and beauty of her songs.
Advertisement – Continue Reading Below
19
Harpercollins Dolly: My Life and Other Unfinished Business, by Dolly Parton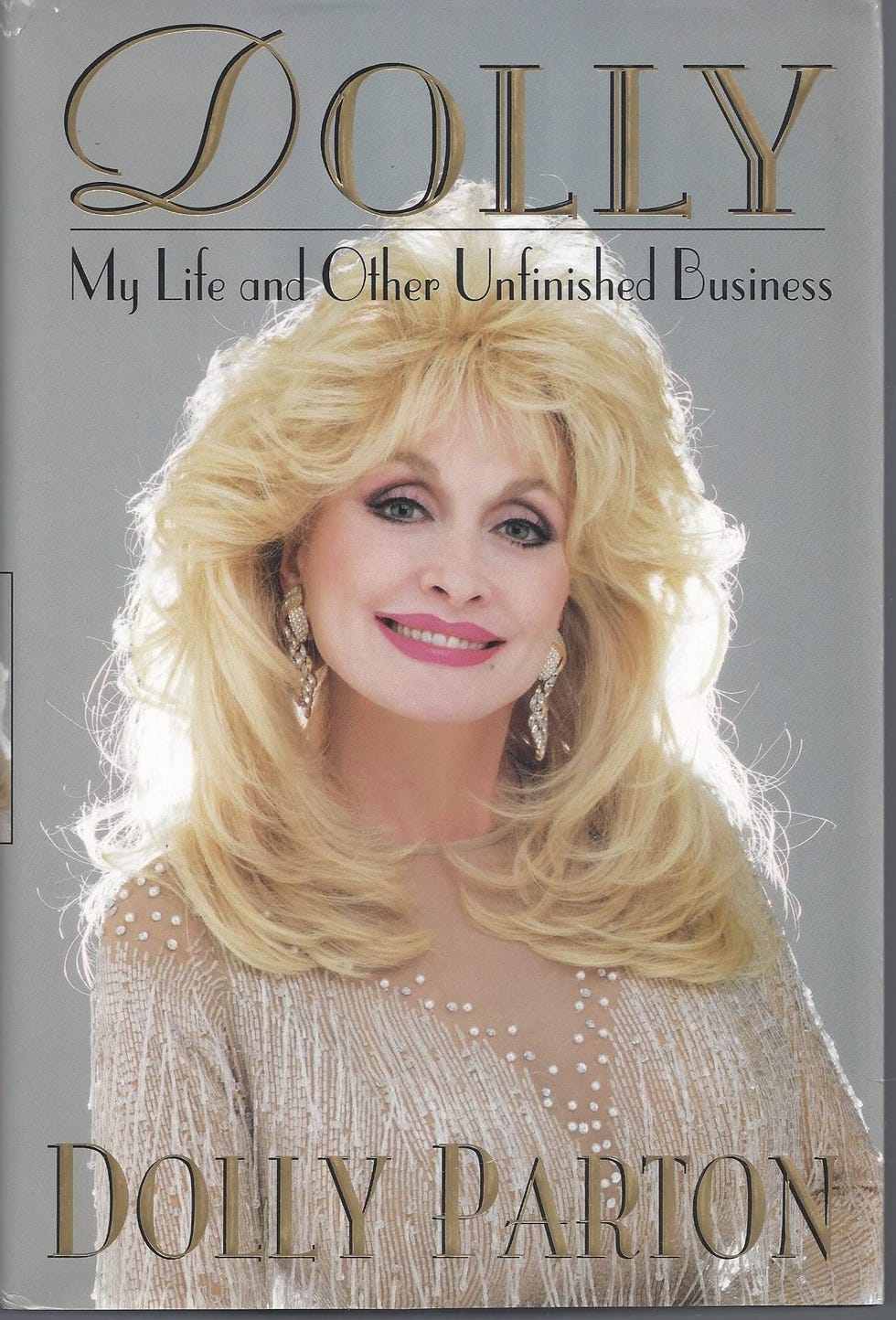 19
Harpercollins Dolly: My Life and Other Unfinished Business, by Dolly Parton
Even if you don't know country music, you know Dolly. Famous for her ear-catching songs, philanthropic efforts, and Mae West appearance, this memoir reveals the story behind the icon. Published in 1994, Parton's memoir is a heartfelt, up-by-the-bootstraps tale. One of twelve children, she was raised by Tennessee sharecroppers, and at eighteen, she boarded a Greyhound bus with a guitar. Her luggage? Three paper bags from the grocery store. Parton tells of her rise to fame and her navigation of the industry with characteristic humor and charm.
Available in audiobook form only, Break Shot is a new spin on the memoir. It's a beautiful piece of spoken word artistry narrated by James Taylor himself, focusing on the first two decades of his life. It follows the crumbling of his family, much like the 'break-shot' of a pool game, that sent his loved ones into distant, isolated corners. Detailing his parents' divorce and his own battles with addiction and mental health, this memoir is as intimate as it gets. Woven throughout are his songs, making for a thoroughly enjoyable and heartfelt listen.

Margaret Dunn is a New York City-based freelance writer and current senior at the University of Pennsylvania. She has just completed a collection of short stories titled Babies, which received honors as a creative thesis.
Watch Next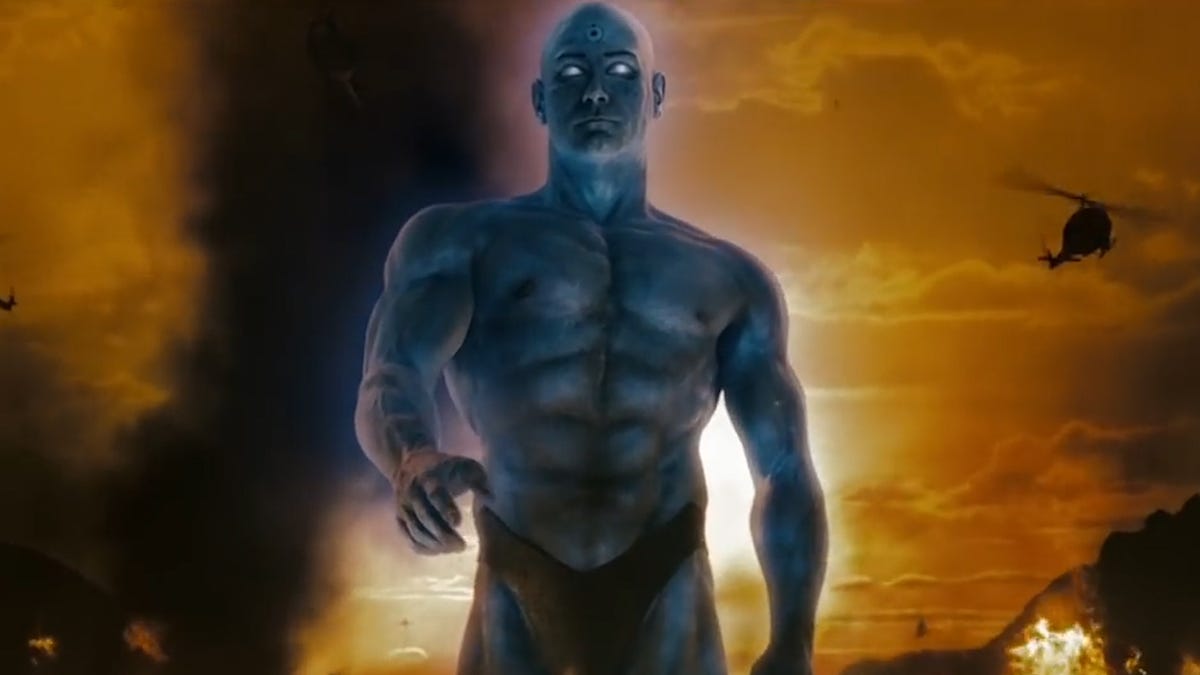 Advertisement – Continue Reading Below
Advertisement – Continue Reading Below