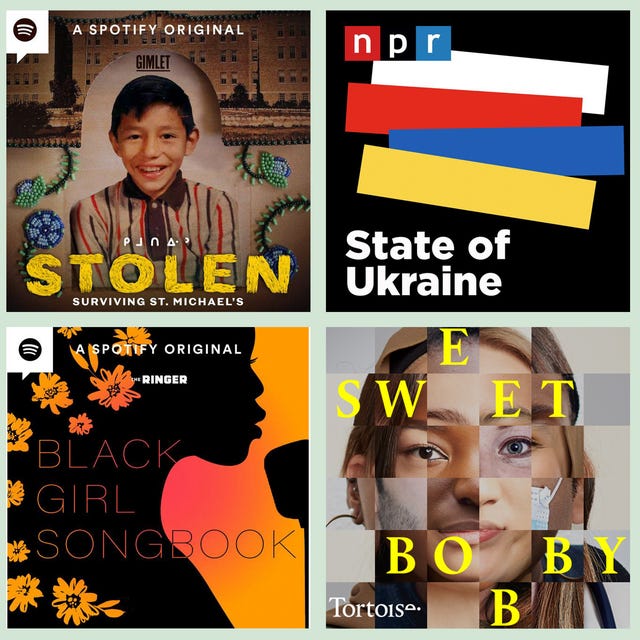 Courtesy
It's hard to believe there was a time when the Podcasts app was just another unused automatic download on our Apple devices, doomed to collect digital dust on our home screens. Nowadays, there's a high chance you don't just have a favorite podcast or two—but rather a go-to series to stream for your every craving, like sports, true crime, and sex.
Need to tune out the world? There's a podcast for that. Need to tune into the world? There's plenty of podcasts for that, too. Maybe you're looking to embark on your next self-improvement journey, brush up on ancient history, or need a good laugh. Or, maybe you just need something to play in your earbuds to ensure you don't live a single second without consuming content. Either way, the ever-saturated podcast market has got you covered.
As the podcast landscape continues to explode, it also means that the competition is as fierce as ever. So, you can take your pick from the cream of the crop. 2022 is already looking like a bountiful harvest for the podcasting landscape, and we've hand-picked some of the greatest listens for you to enjoy. From instant cult classics (had to!) like Sounds Like a Cult to unique narratives like Sweet Bobby, here are the best podcasts of 2022 so far.
Advertisement – Continue Reading Below
Advertisement – Continue Reading Below