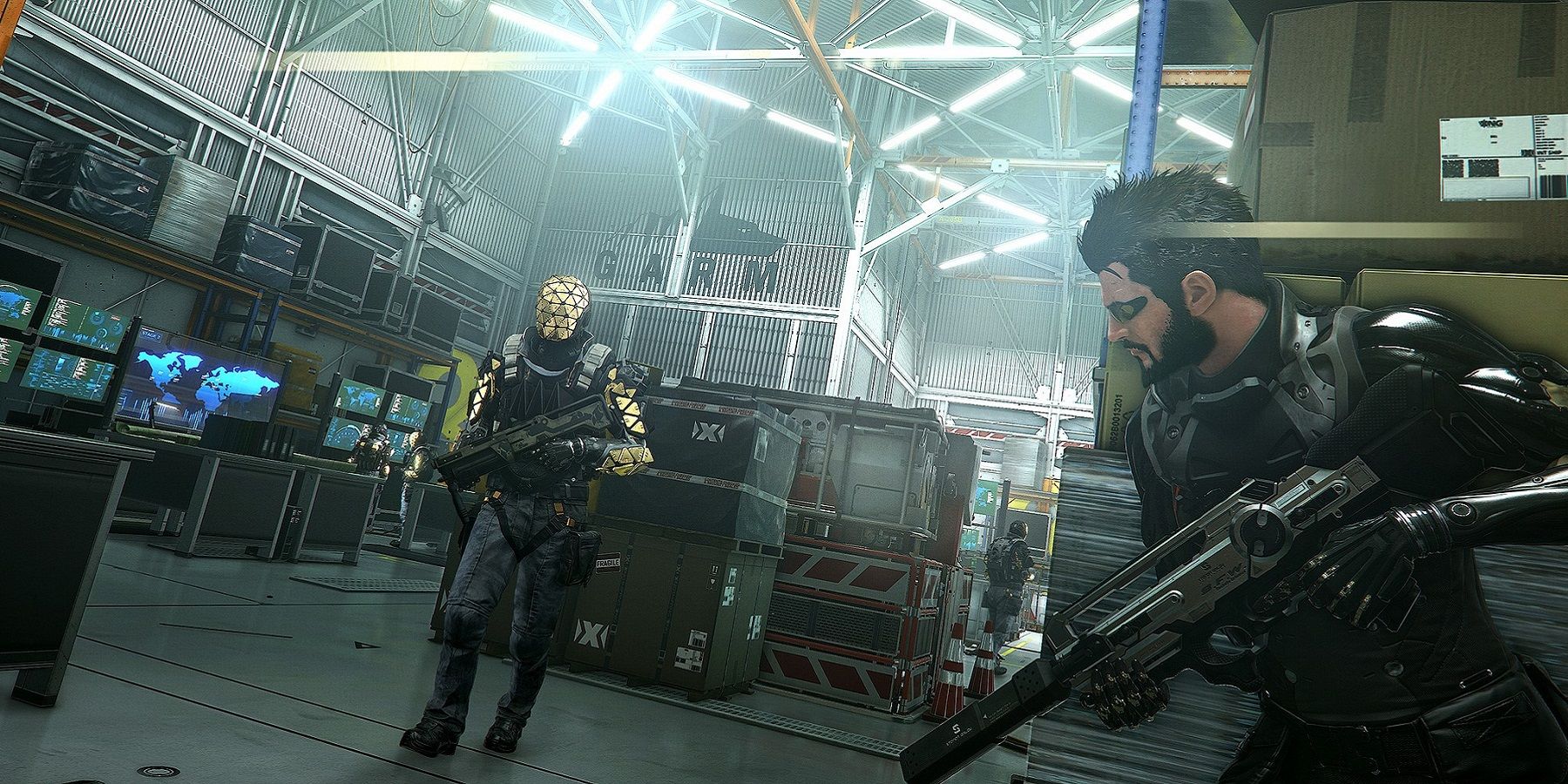 It's been rumored that Eidos Montreal is working on a new entry in the Deus Ex series, with the project currently in "very, very early" development. Considered to be one of the greatest stealth franchises in all of gaming, many have pined the fact that there hasn't been a new installment since 2016's Mankind Divided. So the possibility of seeing the return of Adam Jensen, or perhaps a new character entirely, is something fans will be excited about.
There have been rumors about a follow-up to the most recent Deus Ex in the past, which were denied by actor Elias Toufexis, who voices Jensen. The series itself has been around since 2000, with the first entry going down as a landmark release in the sci-fi RPG genre. The franchise was revived in 2011 for Human Revolution, which came out eight years after 2003's Invisible War. Now, with speculations of a new game being bandied around, there may be another chance for fans to jump into the cyberpunk dystopian world.
RELATED: Eidos Montreal Reportedly Helping Xbox on New Fable Game
The rumors come from Bloomberg journalist Jason Schreier, who took to Twitter recently to say that Eidos Montreal "remains intact," with the studio allegedly working on a number of projects. He goes on to say that a new Deus Ex installment is one of said projects, adding that it's in the early stages of development. However, no further details have been given about the game. It's also said that Eidos is working on a new IP, as well as partnering with Xbox on what is rumored to be a new Fable. At the time of writing, however, the developer has not confirmed whether any of this is true, though Schreier is known for having reliable sources in the gaming industry.
Earlier this year, Eidos Montreal was acquired by Embracer Group, which may open up an opportunity for the studio to once again return to the Deus Ex games. With narratives that typically revolve around global conspiracies, the series is on par with other contemporary stealth games like Splinter Cell and Hitman, with the former in the midst of getting an official remake, while the latter has been doing remarkably well since being rebooted in 2016.
As mentioned, Mankind Divided was the last Deus Ex game, which was well received by fans and critics alike, though it wasn't without its low points. It would be a shame, therefore, if Eidos Montreal didn't consider making a new entry as the series was beginning to take off once again after a bit of a hiatus in the early 2000s.
A new Deus Ex game is rumored to be in early development.
MORE: 9 Hardest Stealth Games Ever Made, Ranked
Source: VGC