A new video game in the Alien franchise is rumored to be in development, reviving hope that Creative Assembly is working on an Alien: Isolation sequel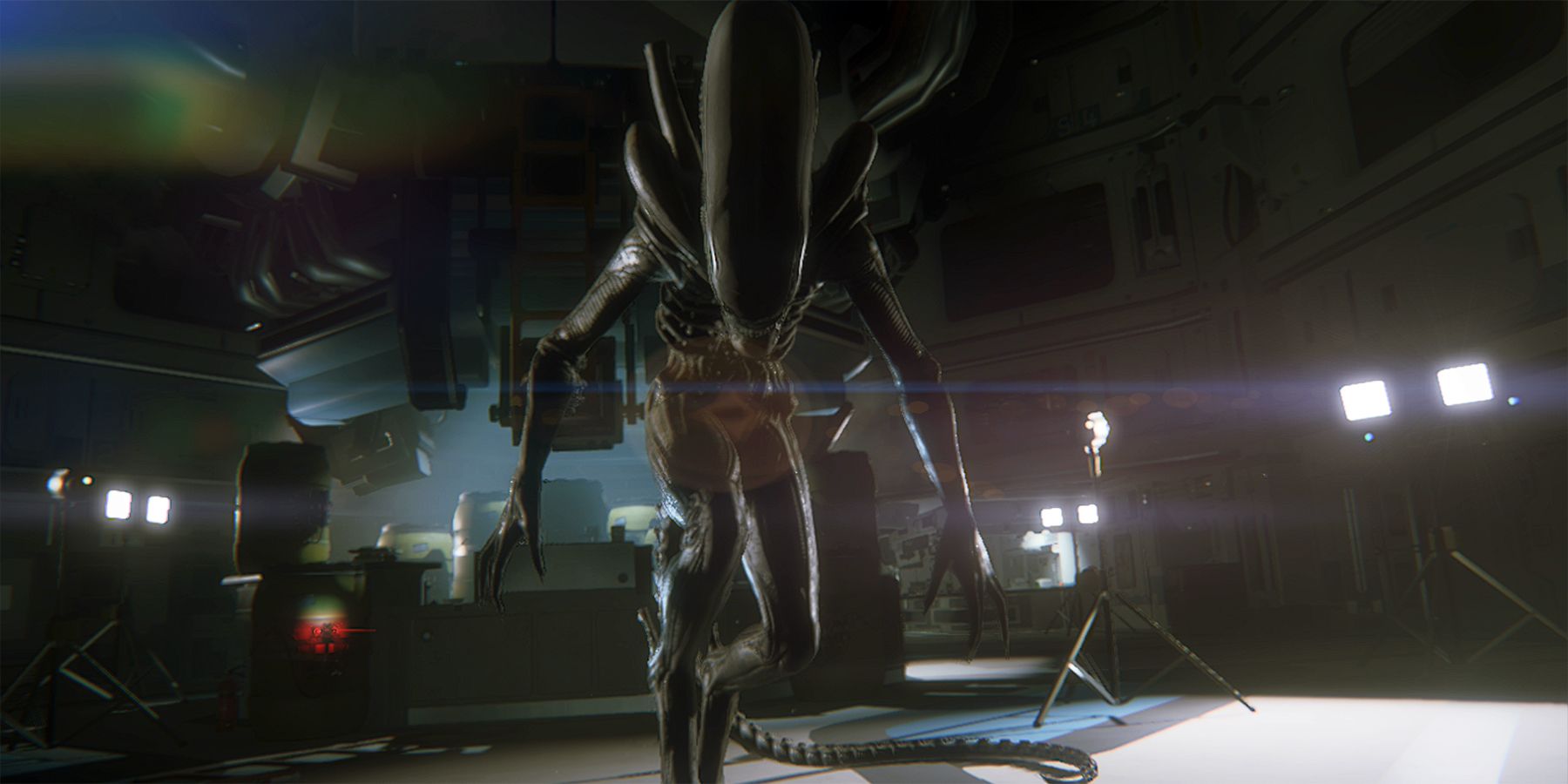 Another AAA Alien game, which some are hoping will be the long-awaited sequel to 2014's Alien: Isolation, is rumored to be in development. There have been numerous video games based on the Alien movies released over the years, but Creative Assembly's tension-filled survival horror game raised the bar to a level that many people feel has not been reached since.
There is already another entry in the franchise in development, Aliens: Dark Descent by Tindalos Interactive and Disney's 20th Century Games. While its world premiere reveal trailer in June left many fans feeling optimistic, Dark Descent will be a top-down real-time strategy game and may not hit the same spot for some that a first or third-person action title would.
RELATED: Punishing Alien: Isolation Mod Adds Five Xenomorphs, Running Androids
That's where the rumors of a project codenamed Marathon come in. According to Insider Gaming, anonymous sources have provided documents to support their claim that a new AAA Aliens game is in development for current-gen consoles. Marathon, whose developer is still undisclosed, is expected to be released during the 2023 holiday season and will be a survival horror experience that takes inspiration from the Dead Space and Resident Evil franchises. Other than that, not much is known about the mysterious Alien game.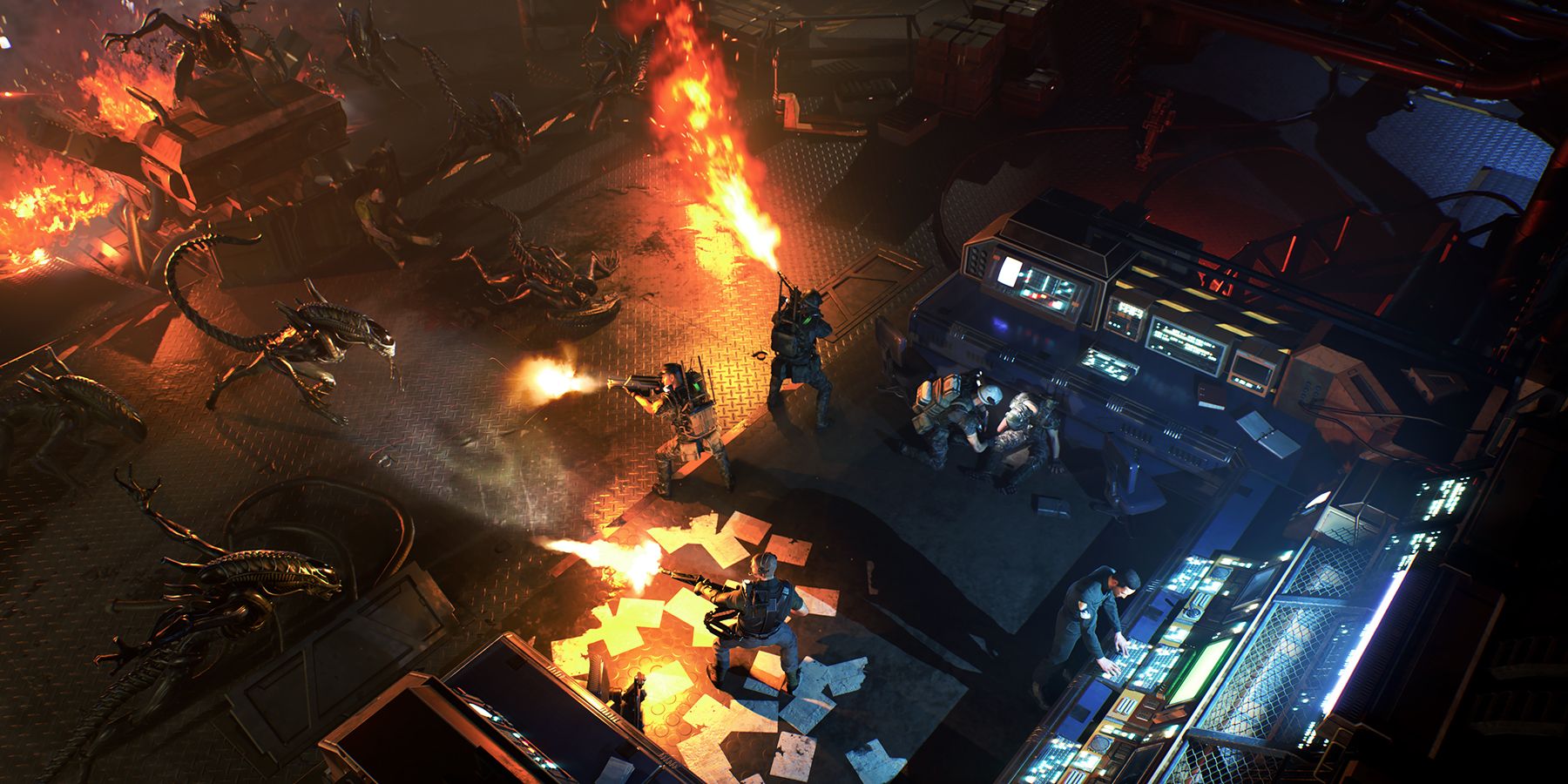 These tidbits can be combined with other confirmed industry information, however, and have led some to the tentative supposition that Project Marathon may be the sequel to Alien: Isolation that fans have been clamoring for since 2014. That game's developer, Creative Assembly, clearly states in its Twitter bio that it is working on "two new unannounced projects." And indeed, the source who leaked the information about Marathon also said that an Alien: Isolation sequel has either been pitched or is already in development.
However, the wording of the leaks raises the possibility that Marathon and the rumored Alien: Isolation sequel are two different beasts. The sources, who provided documentation and even concept art to back their claims, said Marathon is "in development." The status of the Alien: Isolation game, on the other hand, seems to have been described with less certainty.
Creative Assembly is already known to be working on the team-based multiplayer shooter Hyenas, which is being developed in collaboration with Sega. As for what one of the unannounced games might be, Creative Assembly is primarily known for its extensive list of Total War games. The latest of these, Total War: Warhammer 3, came out in February 2022, and the company has consistently released entries in that franchise on a nearly annual basis for the past 10 years. That leaves one unannounced project up in the air, and it seems plausible that it may be another Alien game.
A new Alien game is rumored to be in development.
MORE: The Best and Worst Alien Video Games
Sources: Insider Gaming, Twitter/Creative Assembly