One Elden Ring fan draws a really fun and stylish interpretation of the game's entire map to celebrate the title's first birthday.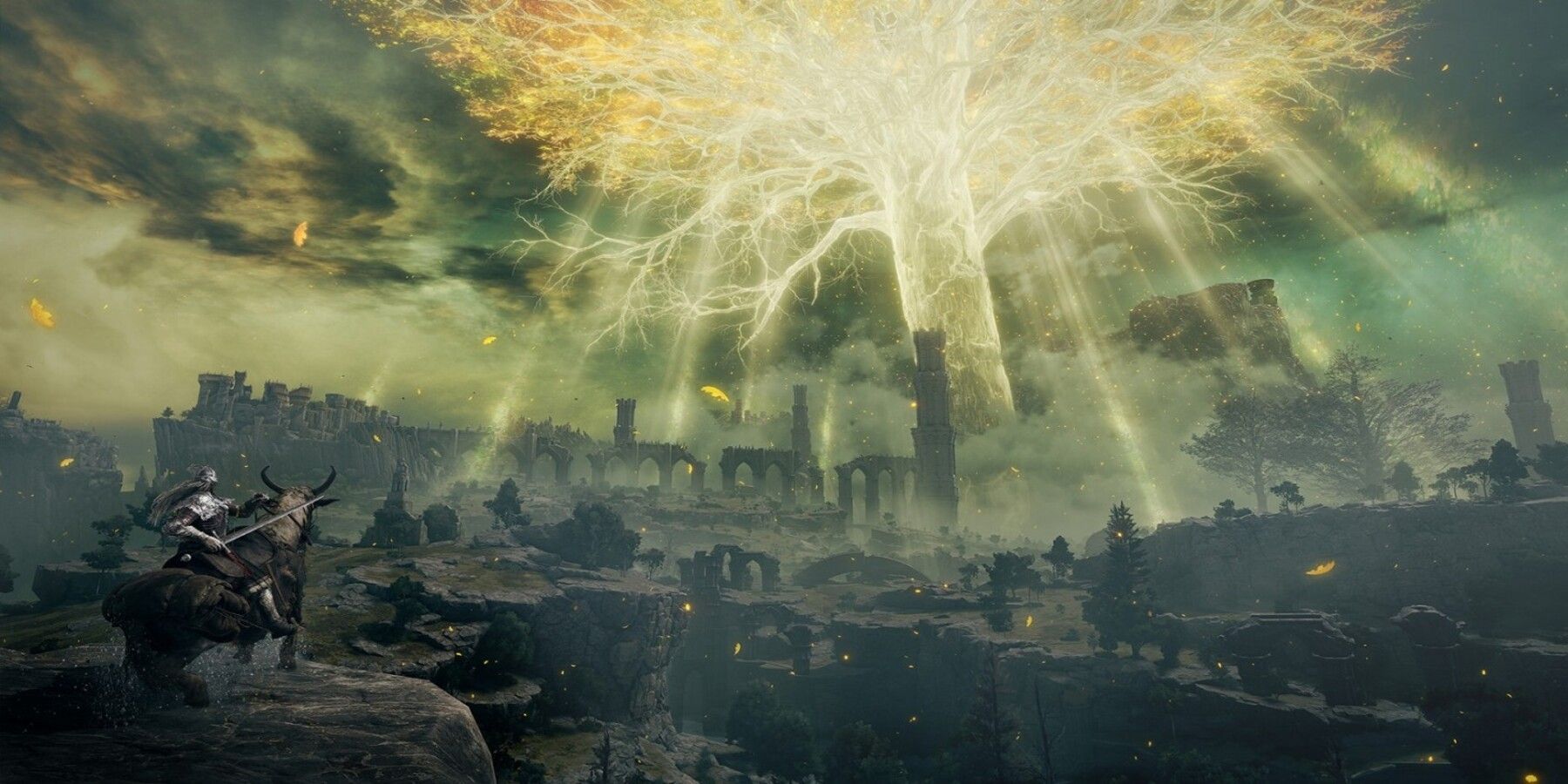 One creative fan of Elden Ring has drawn a fun reimagining of the game's map for its first anniversary since launch. Since its February 2022 release, much of the current gaming landscape has been redefined by Elden Ring, and with that comes a passionate community that wishes to celebrate its milestones.
Among the most beloved aspects of the title is the setting itself. Although there is room for mechanical improvement in Elden Ring's traversal, that does not change the fact that The Lands Between is a vast and mysterious place to explore, acting almost as a character itself given how rich with detail each of its regions are.
RELATED: Elden Ring Player Manages to Beat Malenia With No Hits Using Only Consumables
One piece by Reddit user max-zilla certainly fits this perfectly, as for the game's first birthday, they have drawn a version of the Elden Ring's map that implies a world far more bright and colorful than the one the game takes place in. From Limgrave to the Mountaintops, all the game's regions are included with major landmarks also represented in an art style that resembles a light-hearted cartoon more than a dark fantasy world filled with countless unspeakable horrors roaming the expansive map. It's a far different tone than what most fans are used to, but considering how accurate the map is when it comes to the general shape and its landmarks, it doesn't make it difficult to imagine what a tonally lighter version of Elden Ring would look like.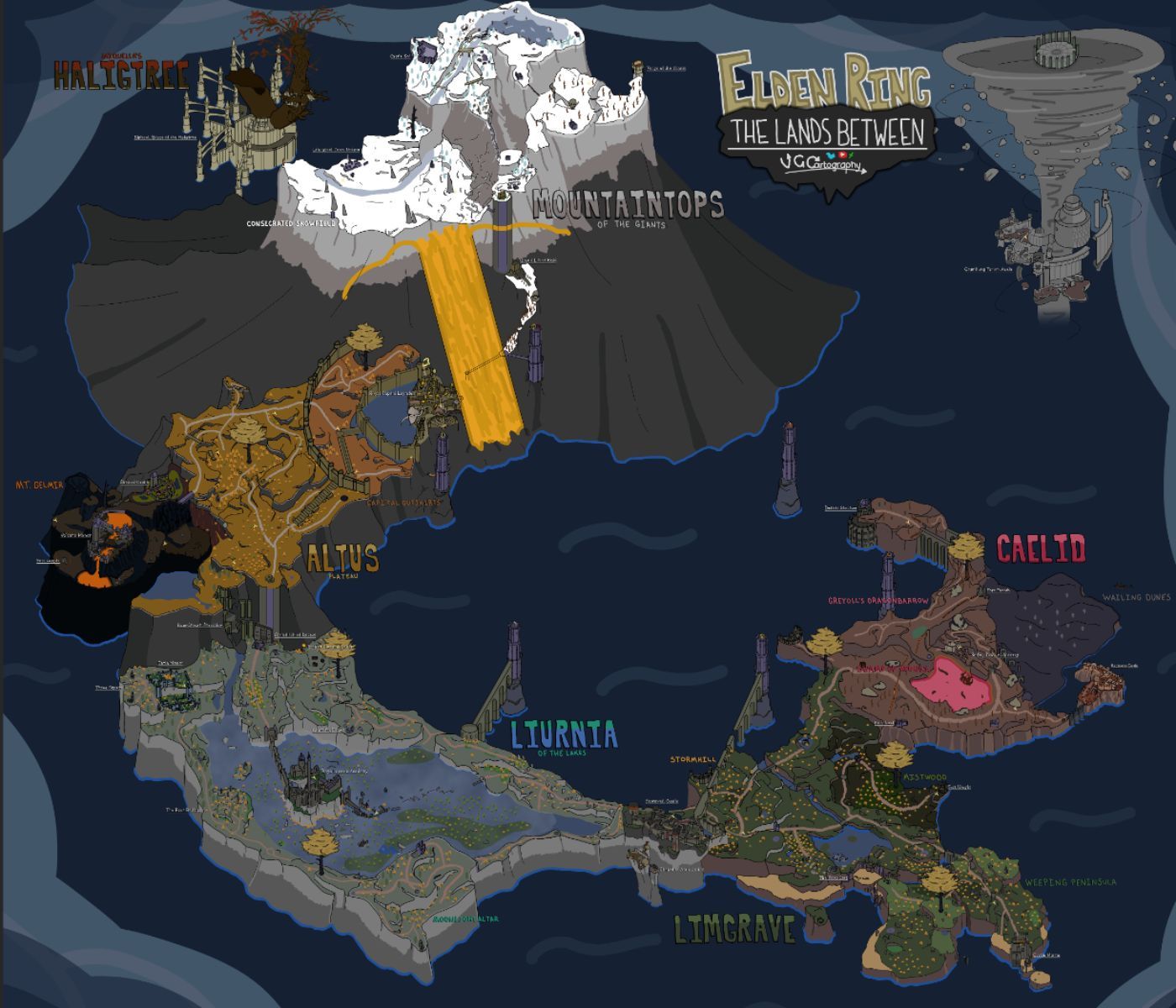 A few users appear to think this way, with one commenting that the map's tone resembles something from the animated show Adventure Time and another joking that Mario is the only thing missing from the piece. Meanwhile, others have lamented figuring out what all the game's regions were because of a fan painting, with max-zilla empathetically joking to avert their eyes. Regardless of these lamentations, when compared to other amazing pieces that are more realistic takes on Elden Ring's setting, max-zilla's remains a pretty and fun version of The Lands Between.
Max-zilla's map also makes for great timing in terms of being a celebratory piece, given that Elden Ring recently passed a sales milestone. Even a year after its launch, the game has proven to still be a successful title that more players continue to pick up. As its popularity endures, Elden Ring will attract more fans who wish to share their love for the game in a variety of ways, like this player who offered a wildly different interpretation of the game's world that can make some see it from a new perspective.
Elden Ring is out now for PC, PS4, PS5, Xbox One, and Xbox Series X/S.
MORE: Zelda: Tears of the Kingdom Could Outgrow Elden Ring's Map
Source: Reddit