In a recent podcast, popular streamer Asmongold explains why he dislikes Twitch chat culture and expresses his preference for YouTube.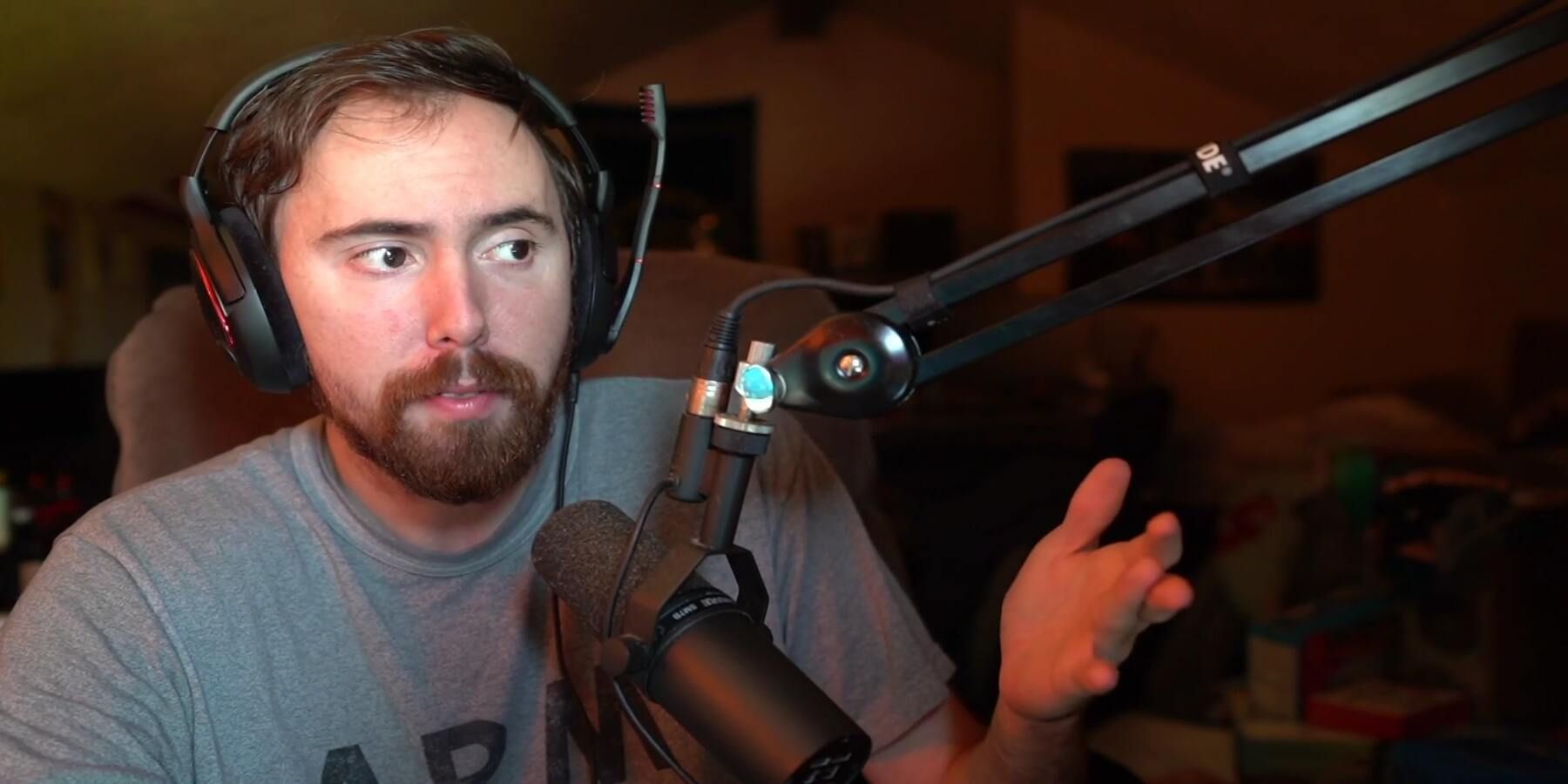 Asmongold, a popular streamer who regularly streams on both Twitch and YouTube, recently expressed his appreciation for the chat culture on YouTube as opposed to that of Twitch. Although Twitch and YouTube are two of the most widely used streaming platforms for creators to share their content with their audiences, they are often compared in various aspects. Among the most discussed aspects when comparing Twitch and YouTube as streaming platforms, chat culture is undoubtedly one of the most significant.
For those unfamiliar with the name, Asmongold is a popular content creator famous for his World of Warcraft content. Boasting an impressive following of over 3.4 million on Twitch and 1.7 million subscribers on YouTube, Asmongold has cultivated a devoted fanbase that eagerly watches his streams to engage with his gameplay, commentary, and discussions on gaming. Asmongold is also known for his outspokenness and entertaining personality, often sharing his thoughts on controversial issues within the gaming community.
RELATED: Twitch Reveals TwitchCon Cities and Dates for 2023
During an appearance on the Steak and Eggs podcast, Asmongold expressed his discontent with Twitch's repetitive and predictable chat culture. He specifically highlighted how users on Twitch frequently recycle the same jokes and memes, which he finds uninteresting and monotonous. He also criticized the trend of users playing games like Marco Polo, where they use certain emotes to respond to particular phrases.
Additionally, Asmongold said that there are too many "weird" users on Twitch, which is the reason he would prefer to stream on YouTube. Although he acknowledges the benefits of having control over viewers on Twitch, likening it to controlling a cat, he still prefers to stream on YouTube. In contrast, fellow OTK members Emiru and Tectone expressed a preference for Twitch over YouTube.
Asmongold's preference for YouTube chat culture over Twitch may be influenced by a variety of factors, including the type of content he streams and his personal preferences. For example, Asmongold primarily streams World of Warcraft, which is a game that requires a significant amount of focus and concentration. A slower-paced chat experience may be more conducive to this type of content, as it allows him to engage with his audience without being overwhelmed by faster moving comments. To some extent, Asmongold is correct in his observation about Twitch chat culture, as the platform has faced criticism for its history of chat hate raids. A recent example of this is when a Hogwarts Legacy streamer was brought to tears due to harassment in Twitch chat.
MORE: Twitch Streamer Nadia's Doxxing Ban Controversy Explained