Back 4 Blood unleashes its Halloween patch for the spooky season, which comes with updates and some assets appropriate to this time of year.
The October patch for Back 4 Blood has started rolling out, which comes with a host of goodies, updates, and some additional assists that are certainly befitting the Halloween period. With the Children of the Worm expansion releasing not long ago, Turtle Rock Studios is continuing to keep its co-op zombie shooter fresh with new content. Given that the spooky season is fast approaching, it only makes sense that the developer would want to celebrate the time with some appropriate implementations.
Back 4 Blood is not without its flaws and there were technical issues upon release, not to mention that fans felt the overall experience was very difficult. However, it still has a dedicated fan base. Since then, the studio has been working to try and make improvements to the game, as well as sending out a number of significant patches featuring new content, and it sounds like this latest update has a lot to offer fans.
For starters, Back 4 Blood now has a "No Hope Difficulty" for its matchmaking feature, which will allow players to team up with "hardcore Cleaners." There are also six new cards, five Legendary and one Fortune, as well as some cosmetic additions, such as new weapon and Cleaner skins, and new sprays and emblems. Of course, because it's close to Halloween, this update comes with a new event in Fort Hope that features treats in the Supply Lines and an appropriately themed Cleaner and weapon skin. There is also a large list of tweaks to the campaign and a host of bug fixes. The full patch notes can be found in the link at the bottom of this article.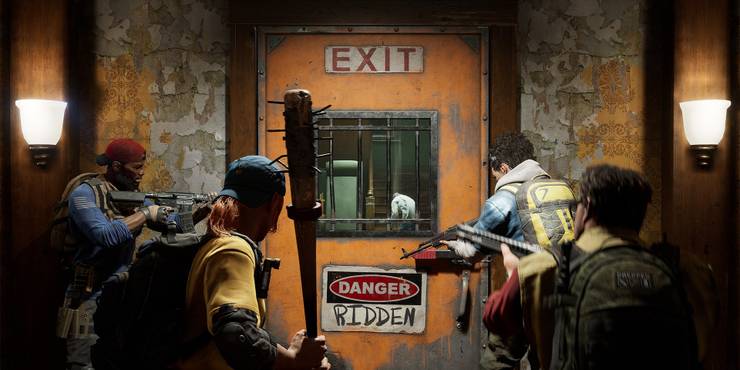 The new matchmaking feature sounds like a way for players to really challenge themselves. Despite complaints that the game was already tough as nails, Back 4 Blood had an update that added an even harder difficulty, just in case there were any fans who really wanted a sadistic playthrough. Whether this Halloween update will be enough to bring new people in cannot be said at this stage, but it certainly sounds like a lot has gone into this one.
While Back 4 Blood was touted as a spiritual successor to Left 4 Dead, many felt the former was lacking what made the latter so beloved. As such, it went down as something of a disappointment when it launched late 2021. And while it can't seem to match the praise that Valve's zombie FPS franchise received, the number of updates that have been rolling out should hopefully keep things interesting.
Back 4 Blood is available now on PC, PS4, PS5, Xbox One, and Xbox Series X/S.
Source: Back 4 Blood