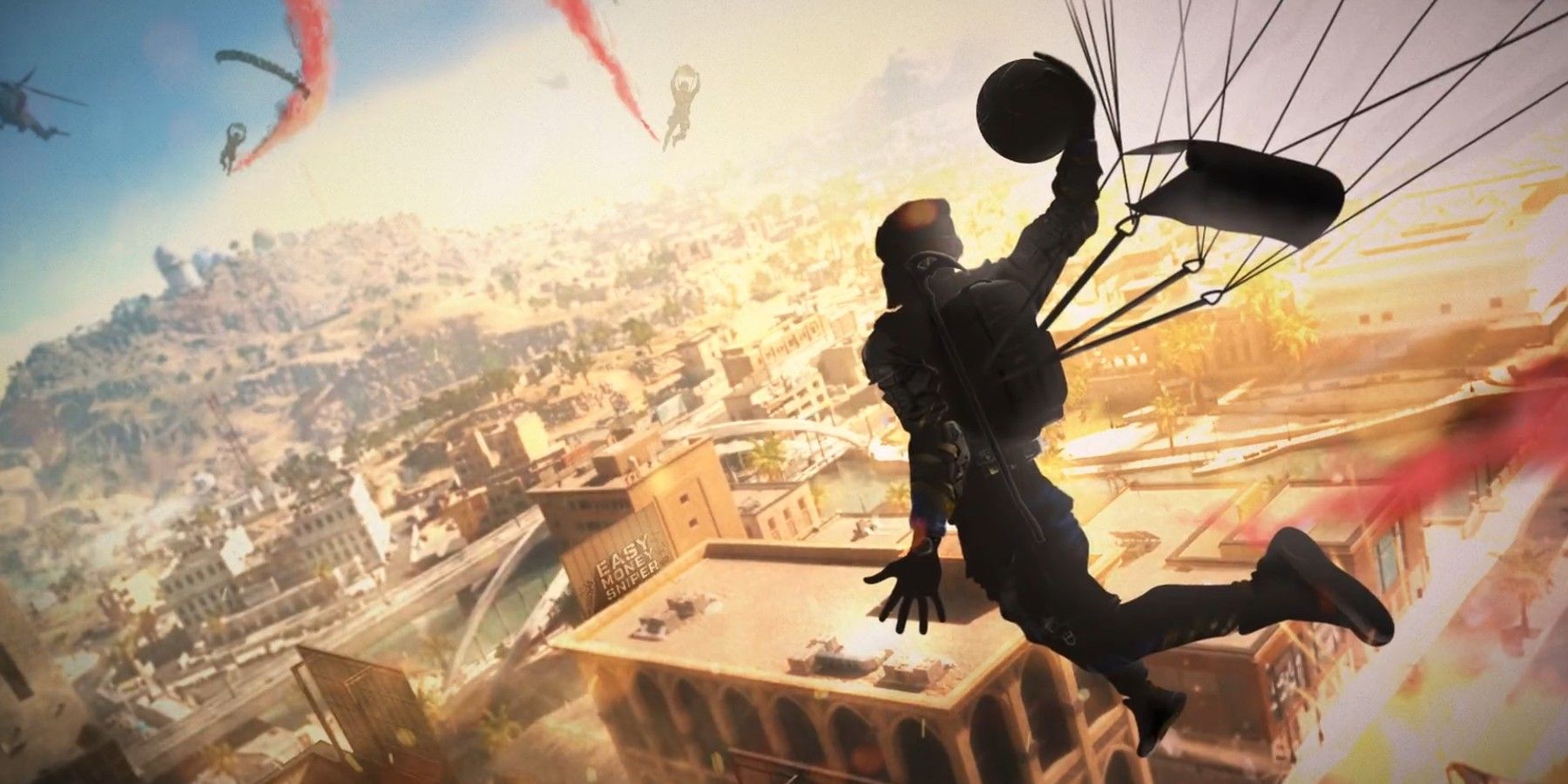 The Call of Duty franchise will soon be adding a major NBA star to its Warzone 2 and Modern Warfare 2's lineup of Operators. No one is certain who the player is just yet. But some eagle-eyed Call of Duty fans have developed solid theories based on evidence hidden within released promotional materials.
An Operator in Call of Duty parlance is a term used to describe any combatant that is being controlled by a real person and not AI. The series also has a long history of turning beloved professional athletes into Operator skins that are only available for a limited time. Namely, Neymar Jr., Paul Pogba, and Lionel Messi, were all Call of Duty Operator skins that were available in time for the 2022 World Cup.
RELATED: Call of Duty: Modern Warfare 2 and Warzone 2 Get New Update to Kick Off May 2023
While some Call of Duty fans deal with shadow-banning issues, the official Call of Duty Twitter account is rolling merrily along with a tweet featuring a lightly animated image that depicts an Operator parachuting into a war zone while mid-dunk. Twitter sleuths were quick to notice a couple of telltale signs that may reveal who the unseen Operator may be. Zooming in on the Call of Duty Operator's face reveals what appears to be the silhouette of NBA champion and former MVP Kevin Durant. As if that weren't enough, the sleuths also spotted the words "Easy Money Sniper" spray-painted on the side of a building near the center of the image, which just happens to be the Phoenix Suns star's Instagram handle.
The Call of Duty franchise doesn't limit itself to only using professional athletes as Operator skins. Call of Duty often uses celebrities or celebrity likenesses as Operators. John McClaine from the Die Hard series and John Rambo from the Rambo series (modeled after their silver screen counterparts, Bruce Willis and Sylvester Stallone, respectively) can both be played across several different Call of Duty titles. And sometimes, they cast big-name actors in the story campaign, like when acting legend Gary Oldman played Viktor Reznov in World at War and Black Ops. Though, there are some big-name action stars like Keanu Reeves that fans are clamoring for that have yet to make an appearance.
If Kevin Durant is ultimately revealed to be the Operator the Call of Duty Twitter account is promoting, it'll just be another in a long line of crossovers between the NBA and non-sports video games. LeBron James is a playable Fortnite skin and has a spot on the roster of the now-dormant fighter MultiVersus. Shaquille O'Neal got in on the fun way back in 1994 with his 2D fighting game Shaq Fu. And, of course, the legendary (and absolutely bonkers) freeware RPG starring legendary baller and TNT analyst Charles Barkley titled Barkley, Shut up and Jam: Gaiden.
Call of Duty: Warzone 2 and Call of Duty: Modern Warfare 2 are available now on PC, PS4, PS5, Xbox One, and Xbox Series X/S.
MORE: Call of Duty: Modern Warfare 2 Can Kill Two Birds With One Stone By Adding this Operator