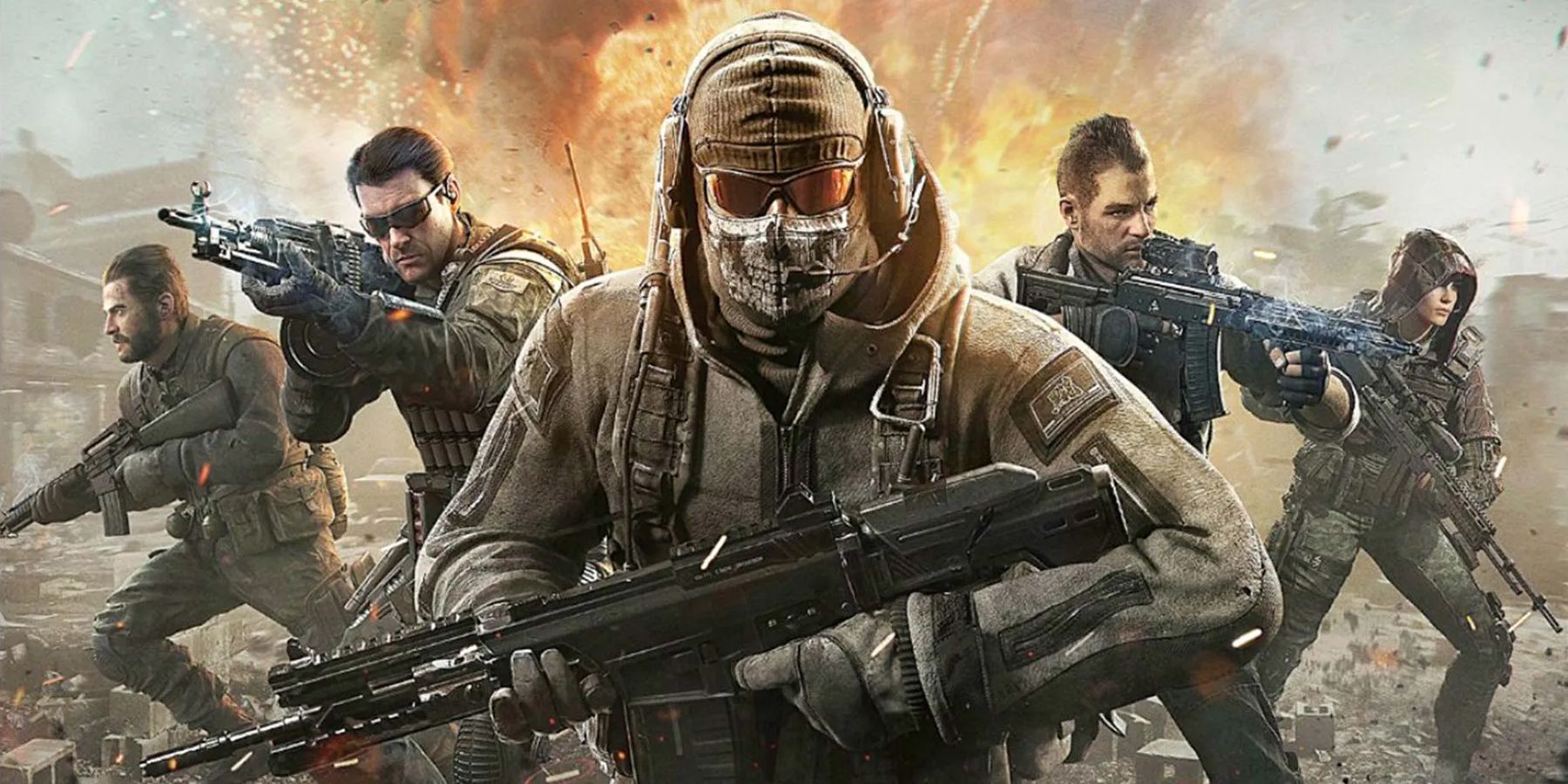 The developers of Call of Duty Mobile officially deny the rumors that Activision will phase the game out in favor of Call of Duty: Warzone Mobile. These rumors surfaced following the leak of an official document Microsoft filed with the UK government regarding its acquisition of Activision Blizzard. However, Activision's response indicates that it intends to continue supporting the older game for the foreseeable future.
Activision and developer TiMi Studio released Call of Duty Mobile on October 1, 2019. A free-to-play first-person shooter for Android and iOS, it features a variety of multiplayer modes, including a 100-player battle royale, co-op zombie survival, and several more. The mobile title has been a financial success for Activision thanks to microtransactions and other in-game purchases, which had generated $1.5 billion in global revenue as of February last year.
RELATED: Call of Duty: Modern Warfare 2 Art Imagines Beloved Actor as an Operator
Reports emerged last week that Microsoft expected to phase out Call of Duty Mobile in favor of the upcoming Call of Duty: Warzone Mobile. However, developers recently released a statement on Twitter that appears to be a direct refutation of these rumors. "We are committed to Call of Duty Mobile as an important part of the Call of Duty franchise and our overall mobile strategy," the statement reads. It went on to say that TiMi plans to continue supporting Call of Duty Mobile with new activities, content, and updates and that developers are committed to it for the "long haul."
This is good news for Call of Duty Mobile fans and not an unprecedented decision for Activision to make. Developers continue to support the original Call of Duty: Warzone, even after the launch of Call of Duty: Warzone 2.0 in November 2022. That said, the older battle royale title has taken a back seat in favor of the new release, so it's possible that Call of Duty Mobile might suffer the same fate once Warzone Mobile is fully out the door. That is only speculation, however. It's also possible that both games could coexist, especially since the upcoming Call of Duty: Warzone Mobile is in development by different studios than Call of Duty Mobile.
Still, Microsoft's statement about Call of Duty Mobile comes from an official document the company sent to UK regulators. So it seems unlikely that Microsoft would include that line if it weren't the company's official policy. Furthermore, the leak also referenced TiMi's status as a Tencent subsidiary, implying that Microsoft wanted to prioritize the game over which Activision has complete control.
This mixed messaging suggests that Activision and Microsoft may have very different ideas about where Call of Duty Mobile is headed. Only time will tell whether Activision will remain committed to Call of Duty Mobile after the acquisition is complete or if Microsoft will push for it to be phased out in favor of Call of Duty: Warzone Mobile.
Call of Duty Mobile is available on Android and iOS.
MORE: Call of Duty 2024 Should Consider Leaving Big Team Modes Behind