Publisher THQ Nordic and Developer Piranha Bytes reveal a new trailer announcing the upcoming console port of 2008's cult-classic action RPG Risen.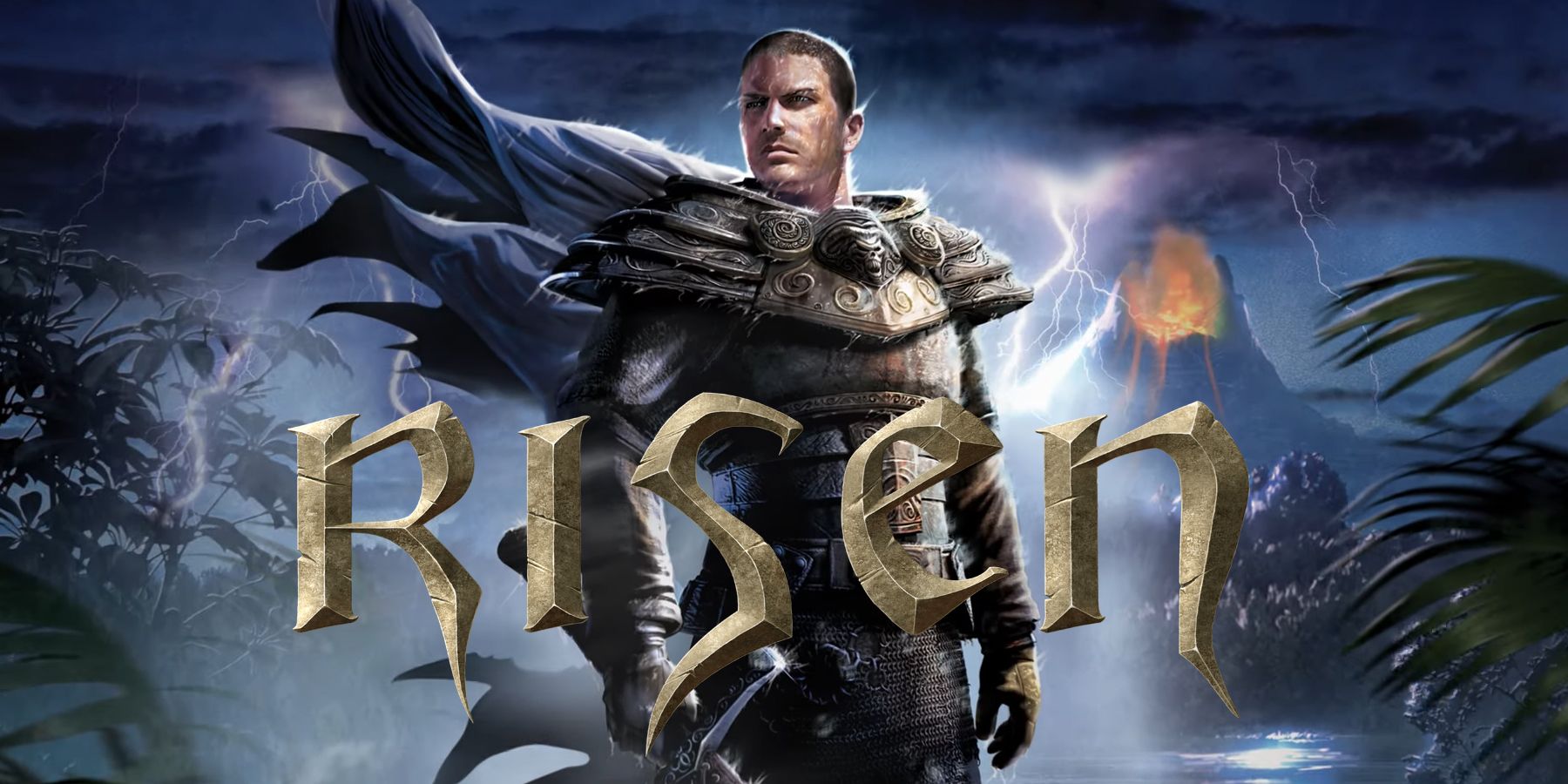 Publisher THQ Nordic and developer Piranha Bytes announce they are bringing Risen to modern consoles. Publisher Deep Silver and Elex 2 developer Piranha Bytes originally released the action RPG for PC and Xbox 360 in 2008, and it is backward compatible with the Xbox One and Series X/S. However, it was never released for Sony or Nintendo consoles.
Risen takes place on the Sicilian-inspired island of Faranga, where the unnamed protagonist washes ashore after his ship's destruction. Players can choose whether to join the Bandits, Mages, or Warriors of the Order and explore the ruins and catacombs across the island as the game's hero is pulled into the war between the High Inquisitor Mendoza and the Titans. While Risen didn't entirely take the world by storm, it earned mostly positive reviews and proved successful enough to spawn two sequels in the form of Risen 2: Dark Waters and Risen 3: Titan Lords.
RELATED: Destroy All Humans: Clone Carnage is Now Free on All Platforms Except PlayStation
THQ Nordic and Piranha Bytes announced Risen's upcoming console ports with a new trailer on November 17th. The studio also accompanied its trailer with an announcement tweet, saying, "Faranga needs a hero – will you heed the call?" The game is on its way to PS4, Xbox One, Nintendo Switch, and PC on January 24th, 2023. It's worth noting that this is a port rather than a remaster like Kingdoms of Amalur: Re-Reckoning or Red Faction: Guerrilla Re-Mars-tered. Still, it's part of THQ Nordic's ongoing effort to reignite interest in some of the dormant franchises under its umbrella.
The new trailer is only 41 seconds long but provides a brief overview of what Risen players can expect. Starting with the shipwreck at the beginning of the game, it shows the protagonist exploring Faranga's mountains, villages, and ruins and battling foes ranging from orcs and human bandits to giant vultures and hideous cave dwellers. The trailer also showcases some of Risen's action-RPG combat, which includes a variety of weapons and spells. Risen's arsenal includes swords, axes, staves, bows, and crossbows with unique skills for players to unlock. The game also features a robust magic system, with two categories of spells performing a range of functions.
The new trailer saw an overwhelmingly positive response from Risen fans, though a few commenters brought up the performance issues on its original Xbox 360 port. Hopefully, the new port does not experience the same problems. Unfortunately, it's unclear if THQ Nordic plans to re-release Risen 2: Dark Waters and Risen 3: Titan Lords, the latter of which is not backward compatible with the Xbox One and Series X/S. Nor is it clear if THQ Nordic hopes to continue the franchise as it's doing with Outcast 2 and other games.
Risen is available on PC and Xbox 360 and comes to PS4, Switch, and Xbox One on January 24th, 2023.
MORE: Alone in the Dark Playable Characters Explained