Deep Silver introduces a new Dead Island 2 character known as Carla with a video showcasing her impressive zombie-killing abilities and traits.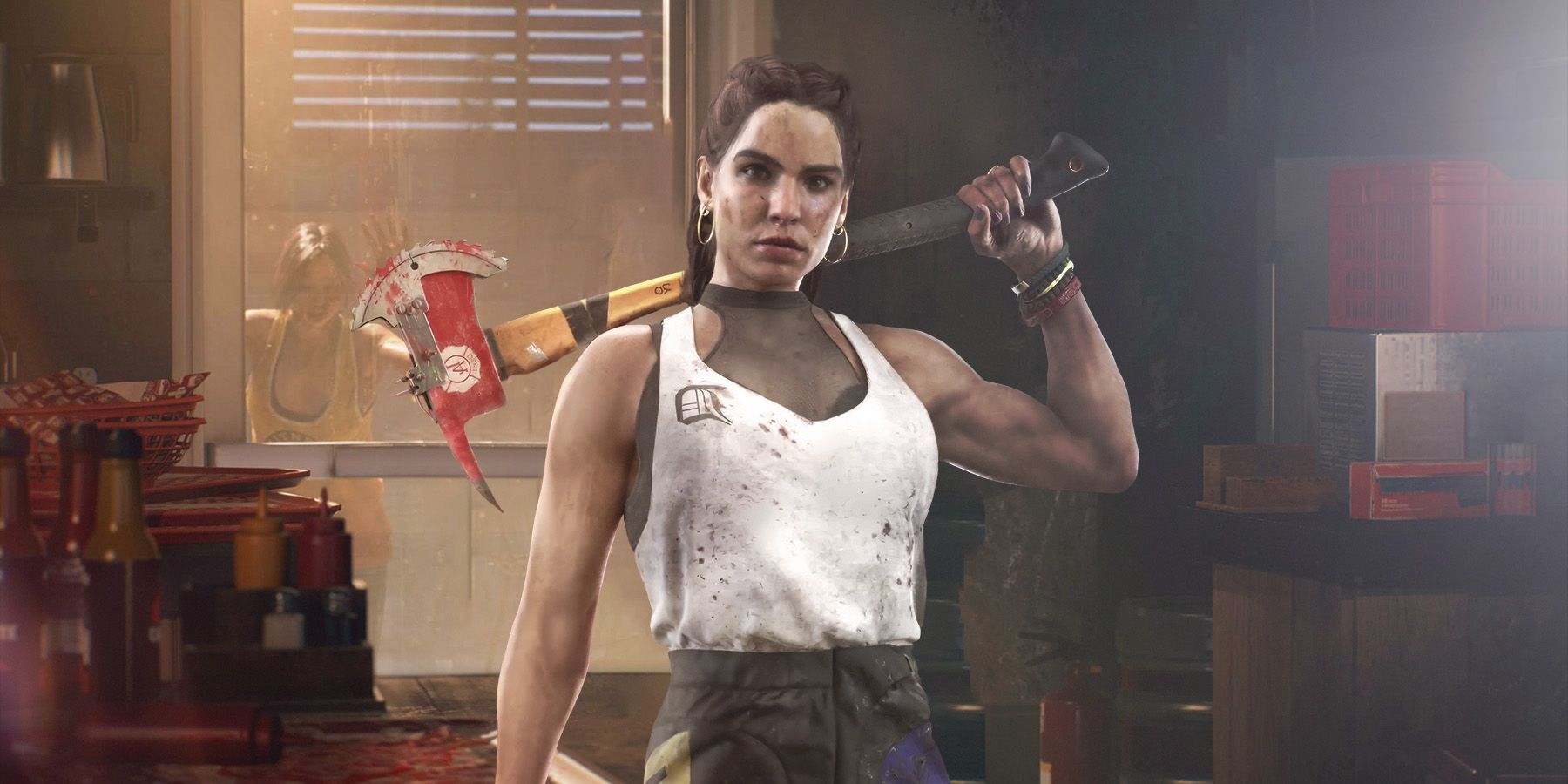 Ahead of its April release, Deep Silver has introduced a new Dead Island 2 character named Carla that has been accompanied by her own unique reveal trailer. Despite finding some initial popularity with Dead Island and Riptide, the Deep Silver series has since fallen by the wayside to other zombie games over the years, but Dead Island 2 may recapture the initial magic.
As part of an ongoing series, Deep Silver has shown off one of the slayers of Dead Island 2 named Carla who seems to specialize in melee-based skills. Among the other characters that have already been confirmed for Dead Island 2 is the athlete Amy, stuntman Jacob, exotic dancer Ryan, and retail assistant Dani who each provide their own benefits, drawbacks, and personalities. With two months between now and the game's upcoming release, there may be even more Dead Island 2 characters to be revealed that join the eclectic aforementioned cast.
RELATED: Dead Island 2's ESRB Rating Confirms Unconventional Weapons, Intense Gore
The Dead Island 2 YouTube account recently posted a brief video highlighting the hero Carla and her two abilities, Dig Deep and Mosh Pit, both of which are powerful attacks that can be used on nearby zombies. One skill has Carla jumping up before slamming on the ground with a shockwave that knocks a group of zombies over like bowling pins, while the other creates a wall of electricity within melee range that makes the undead easier to finish off with any weapon. Both abilities are portrayed by unique cards similar to games like Inscryption or Gwent, with Mosh Pit featuring a distraught Carla being grabbed at by phantom limbs, and Dig Deep showing the character resting her eyes with cracks covering most of her skin.
The fresh Dead Island 2 gameplay from the Carla reveal clip hints at some zombies that will be more powerful than others, with one that seems to use the Unrelenting Force shout from Skyrim. According to her statistics, Carla is from Los Angeles, has an adrenaline addiction, hates being bored, and was a mechanic prior to the undead invasion. Matching the ones that have been shown off in the past, Carla's trailer also showcases the voice of the Dead Island 2 character that players can expect when the game launches.
Because the Dead Island 2 collector's edition comes with a weapon pack and character pack, there may be more cosmetic options coming for fans of Carla beyond the game's release. Although games that are similar to Dead Island 2 like State of Decay 2 have added more characters through add-on content, it's currently unclear if Dead Island 2 will get more slayers than the launch ones.
Dead Island 2 releases on April 28 for PC, PS4, PS5, Xbox One, and Xbox Series X/S.
MORE: Why the Dead Island 2 Delay is Probably for the Best