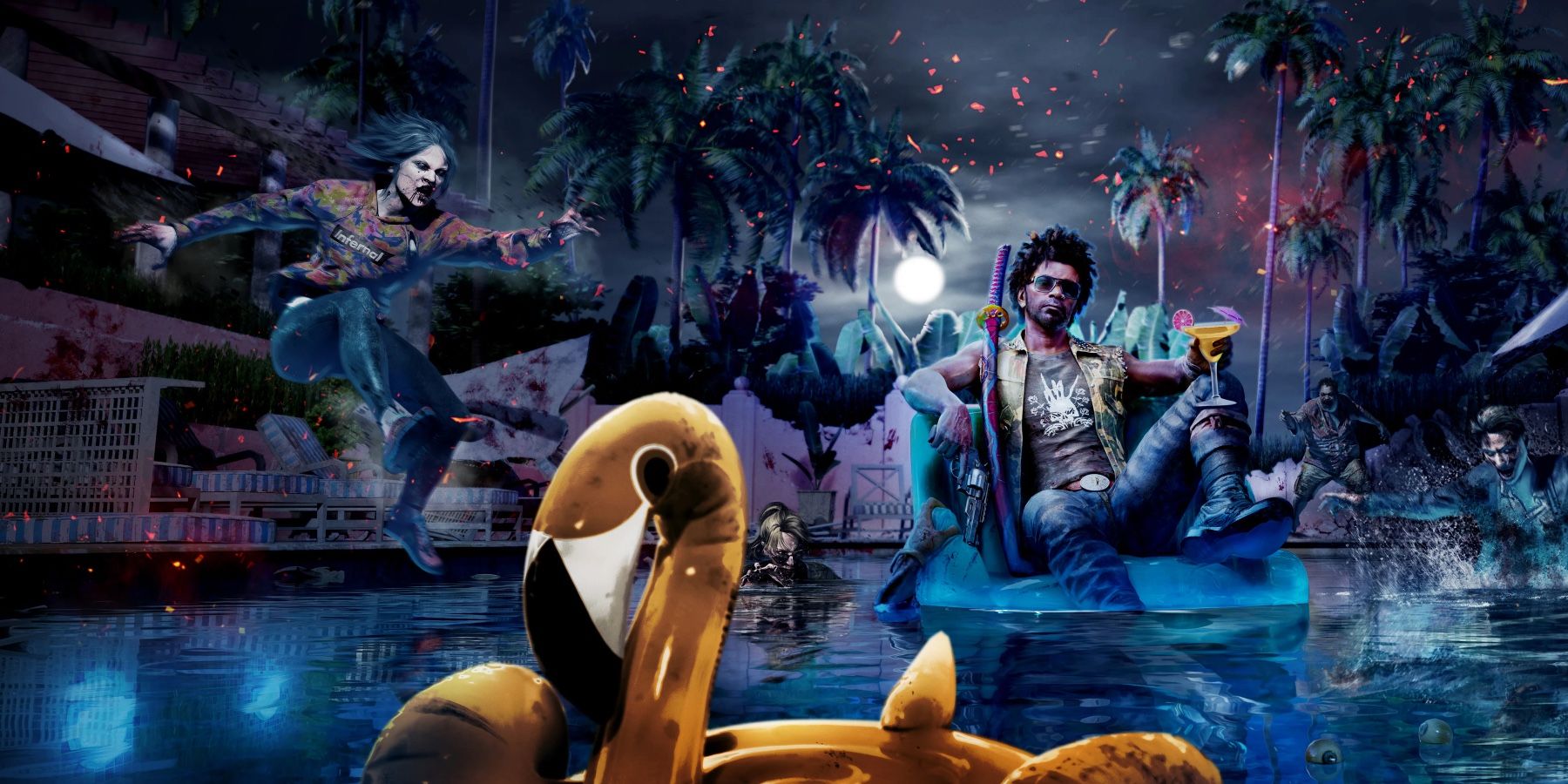 The long-awaited and recently released zombie-thrashing sequel Dead Island 2 is enjoying massive success following almost a decade of uncertainty. First announced in 2014, Dead Island 2 underwent three different studio changes during its nine-year stint in development hell, with Dambuster Studios finally being able to bring it to the finish line in 2023.
It was late last summer at Gamescom 2022's Opening Night Live where Dead Island 2 was brought back into the video game zeitgeist once again with a shiny new gameplay trailer and a February 3, 2023 release date. Despite the vibrant coat of paint and impressive gore and dismemberment system, many gamers were both surprised and skeptical about the resurrection of the sequel after going dark for nine years. Having changed hands with four different studios, many believed Dead Island 2 would never see the light of day. However, after one more small delay to April 2023 Dambuster Studios, responsible for Homefront: The Revolution and Chorus, was finally able to push the reanimated Dead Island sequel out the door to find massive success.
RELATED: Dead Island 2 Has Rare But Helpful Feature On Epic Games Store
On Twitter, Dead Island celebrated that the zombie-crushing sequel has sold one million copies just three days after its release. For context, the original Dead Island sold five million copies from its launch in 2011 to 2013. Selling one million copies alone is no small feat, but this achievement is even more impressive considering Dead Island 2's challenging development circumstances.
This one million milestone is especially galvanizing seeing that the sequel is out just a week before the release of the highly anticipated blockbuster Star Wars Jedi: Survivor. Additionally, one would think many gamers would be skipping a game like Dead Island 2 in favor of spending their funds on the several storied video game franchises releasing major new titles in the weeks head like Diablo 4, Final Fantasy 16, The Legend of Zelda: Tears of the Kingdom and Street Fighter 6.
It seems like the resurrection story surrounding Dead Island 2 may have helped it gain the notoriety it needed to climb out of the nine-year hole it was stuck in. In addition to that, the linear, vibrant zombie-slaying adventure set in LA hearkens back to the Xbox 360 and PlayStation 3 generation that it originated from. Perhaps nostalgia for that simpler era of zombie games combined with its stunning visuals and a grotesque and dynamic gore system helped give it the appeal it needed to draw in one million players in its first three days. It will be interesting to see if Dead Island 2 will continue to be a big hit in the coming weeks as other major games like the aforementioned Star Wars Jedi: Survivor and The Legend of Zelda: Tears of the Kingdom get ready to release.
Dead Island 2 is out now on PC, PS4, PS5, Xbox One, and Xbox Series X|S.
MORE: Dead Island 2: All Slayers, Ranked