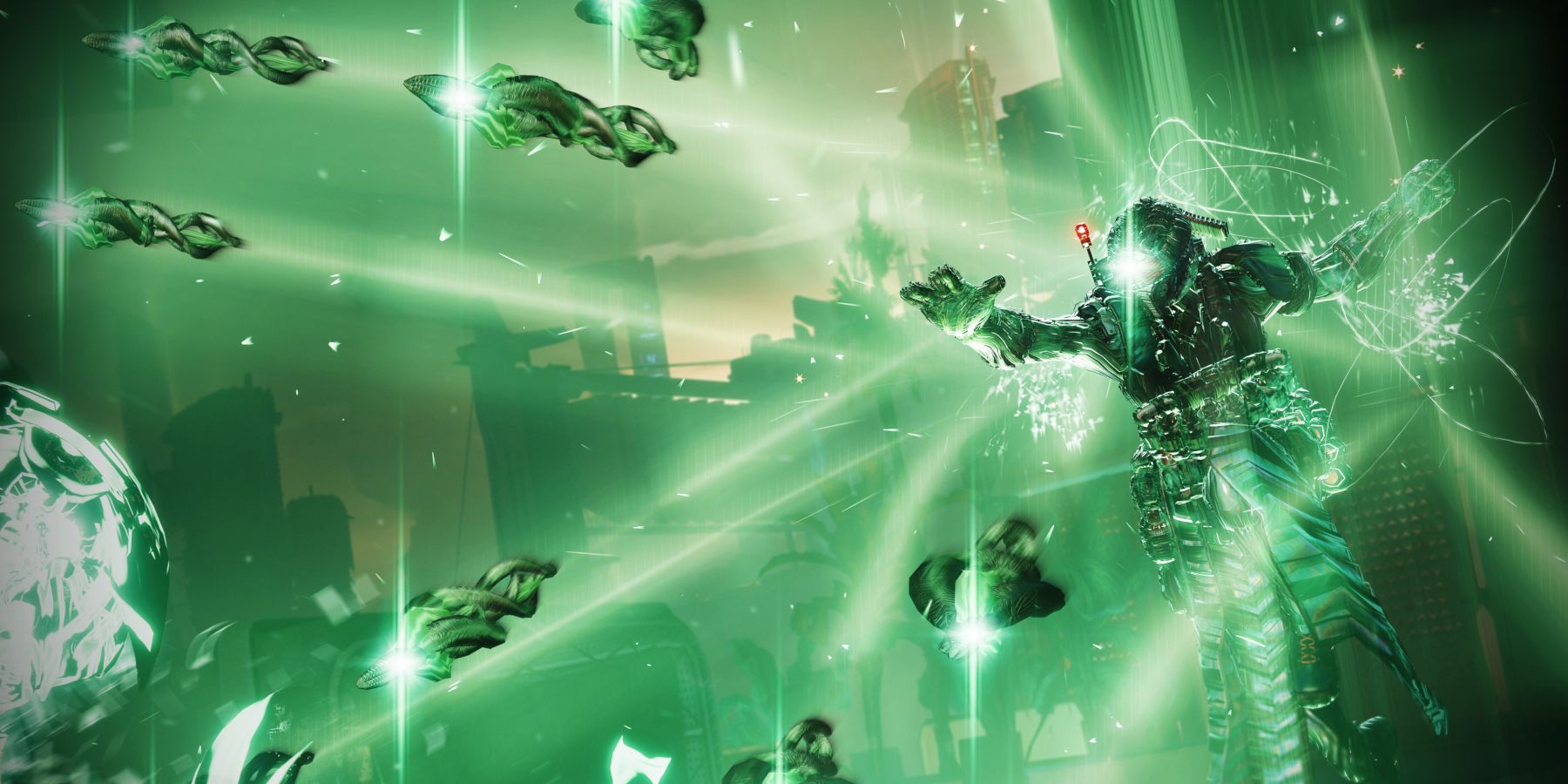 Destiny 2 is currently going through several hours of background server maintenance as it prepares for an upcoming substantial Lightfall hotfix. The launch of Destiny 2's Lightfall expansion just over a week ago has understandably introduced a variety of issues both technical and content-wise. The launch has largely gone incredibly smoothly, to Bungie's credit. But many issues can only be addressed with a more substantial hotfix. That's what Bungie is now preparing Destiny 2 for.
Many of Destiny 2's most grating issues can be fixed without delivering a patch to players. These changes are dealt with on Bungie's end, via Destiny 2's online servers. However, it's important to keep in mind that Destiny 2 is a massive game. It's supported across PC, PlayStation, and Xbox platforms, and supports full crossplay and cross-saves across all of them. That means even a server-side hotfix needs to be approached with careful consideration and a massive studio effort.
RELATED: Destiny 2's Lumina Is Made More Useful Thanks to Strand
That's why Bungie has made players aware of an ongoing background server maintenance today, March 8. The maintenance is scheduled to last through 2:00 PM PT/5:00 PM ET, so several more hours. The maintenance is described as solely in preparation for the release of the hotfix tomorrow, March 9.
What that means for Destiny 2 players is relatively little. Since this is a background-only server maintenance and Bungie isn't actually delivering the hotfix yet, Destiny 2 players shouldn't notice anything awry so long as everything goes to plan. Bungie will perform its testing and preparation and Destiny 2 players currently in-game will be none the wiser. The reason Bungie is giving Destiny 2 players a heads-up is that things could go wrong, impacting servers in unpredictable ways. If Destiny 2 players experience server issues, it might be worth waiting until later this afternoon/evening to play.
On March 9, Bungie will issue Destiny 2 hotfix 7.0.0.3. Destiny 2 itself will be brought down for a scheduled 15 minutes between 8:45 AM PT/11:45 AM PT and 9:00 AM PT/Noon ET. Destiny 2 services including Bungie.net, the Destiny 2 Companion app, third-party apps, and the Bungie store will be down both prior and after the conclusion of Destiny 2's downtime. Players should probably avoid the game during this window.
Exactly what hotfix 7.0.0.3 does isn't entirely clear yet. Bungie will share what it's fixed once the hotfix arrives. It's likely to address technical issues both known and unknown, potentially fixing issues like the Jotunn Exotic fusion rifle being disabled or a bug that's kept some Destiny 2 players from seeing the cinematic at the end of Defiant Battleground: EDZ. Expect more information tomorrow.
Destiny 2 is available now on PC, PS4, PS5, Xbox One, and Xbox Series X/S.
MORE: Destiny 2: Lightfall Adds New Exotic Quest 'The Variable'