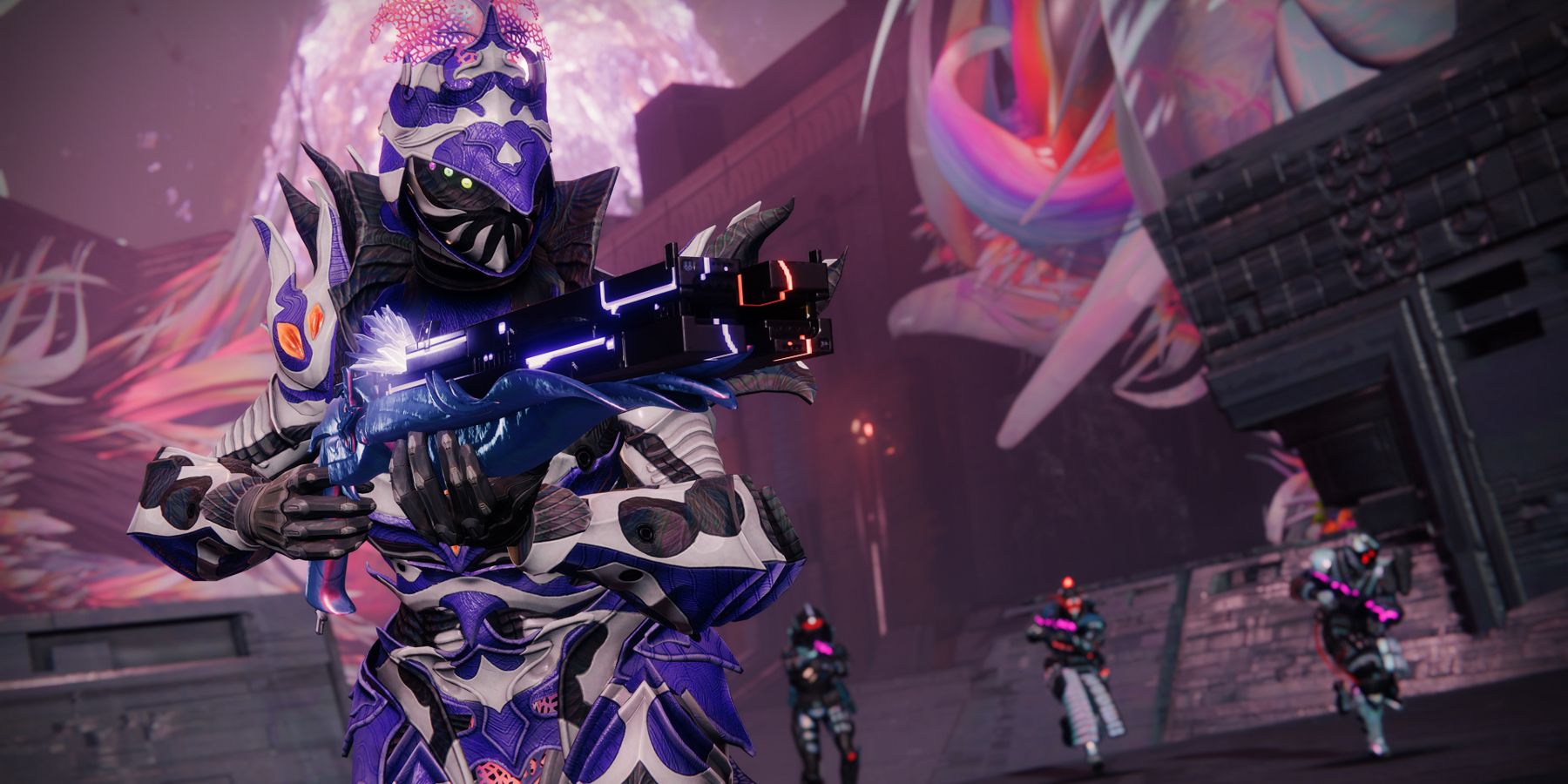 Contest Mode for the first raid of Destiny 2's Lightfall expansion, Root of Nightmares, has officially ended. Thousands of Destiny 2's most dedicated players have spent the past two days striving to complete the Lightfall raid. Contest mode's additional challenge made for an achievement worth striving for. The window for completion is now up, however. Destiny 2 players who have been waiting for their opportunity to dive into Root of Nightmares without the added difficulty and pressure can now join in the fun.
For those unfamiliar, Contest Mode is an experience Bungie has crafted around the launch of its raids in Destiny 2. For the brief duration of Contest Mode, Destiny 2 Guardians have their power capped well below the standard power levels accepted for the raid. Not only does this allow for Destiny 2 players of myriad power levels to have an even playing field, but it ensures reach raid will be especially challenging at launch. It's something Bungie looks at as one of Destiny 2's most exciting content offerings.
RELATED: Destiny 2's Latest Raid Boss Can Be Trivialized With a Single Weapon
The Root of Nightmares raid officially launched on Friday, March 10, with Contest Mode enabled for approximately 48 hours. Traditionally, contest mode has been limited to 24 hours, but an additional day was added so that teams beyond just those striving for a world's first completion would have more time to earn Root of Nightmare's exclusive Contest Mode rewards. Those 48 hours have now lapsed, with Bungie confirming Root of Nightmares has already shifted to its standard power levels.
What this means is that Root of Nightmares is adjusted to its intended level difficulty, a recommended power level of 1770. While all Destiny 2 players have technically already been able to access Root of Nightmares since it launched on Friday, the removal of Contest Mode should make it accessible in a way it wasn't before. Bungie states, "All Guardians are requested to respond to this haunting presence growing at our doorstep."
Contest Mode being extended to 48 hours has led to a growing conversation within the Destiny 2 community. Many players think that Bungie should launch both Contest Mode and general access at the same time. Hardcore Destiny 2 players can fight for each raid's world's first completion while casual players can enjoy the regular raid through the weekend. Bungie has yet to comment on the possibility, however.
Reactions to Root of Nightmares have been mixed, so far. While the Lightfall raid has been described as one of Bungie's most visually impressive creations yet, some think it might be too easy or straightforward. Others think it's too action-focused and lacks puzzles that previous raids offered. Destiny 2 players can try the raid out now and see for themselves.
Destiny 2 is available now on PC, PS4, PS5, Xbox One, and Xbox Series X/S.
MORE: Destiny 2: Root of Nightmares – Macrocosm Encounter Guide