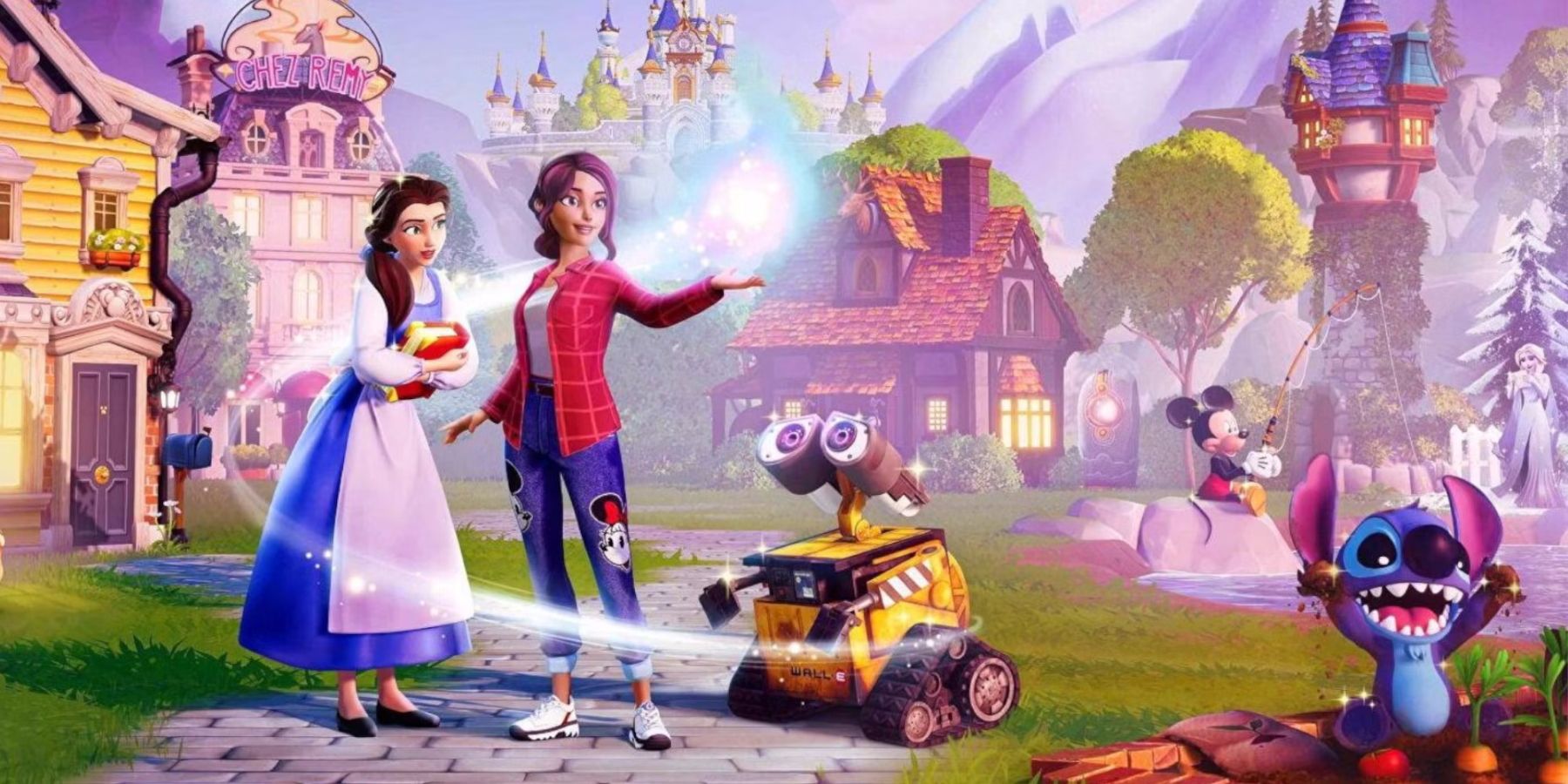 Disney has announced that it will be giving all Disney Dreamlight Valley players free 2,500 Moonstones on Monday as a show of appreciation for sticking with the title through its sometimes-rocky Early Access launch. This generous distribution of Moonstones would allow players to purchase the entirety of the current Star Path, or save them for use in future Disney Dreamlight Valley updates.
Drawing heavily from titles like Nintendo's Animal Crossing franchise, developer Gameloft's Disney Dreamlight Valley is a life simulation game launched in Early Access in fall of 2022. Like Animal Crossing, players of Disney Dreamlight Valley are able to customize their character and housing with a wide variety of different items while completing tasks in the game. After receiving a generally warm reception from many Disney fans upon its early access release, the game has struggled with a myriad of technical issues, such as a flashing screen effect making it difficult for some gamers to explore the Vitalys Mines area added in the latest update.
RELATED: Disney Dreamlight Valley Player Makes Cute Tiki Bar Area
In a post from the official Disney Dreamlight Valley Twitter account, developer Gameloft has announced that all players will be receiving 2,500 Moonstones on Monday. This unexpected compensation is described by the developers as a "show of appreciation" for players who have stayed with the game through its many technical issues. Moonstones in Disney Dreamlight Valley serve as a form of currency in the game, allowing players to unlock items and costumes on the game's Star Path. The Star path functions similarly to Fortnite's Battle Pass system, offering two tiers of unlockable items that can be earned either by completing tasks in game or spending real money.
This unexpected haul of Moonstones is good news for players looking to spruce up their character or home with some new gear. The customization options available to players in Disney Dreamlight Valley have already led to some fantastic fan creations in the game. From recreating outfits from famous TV shows and movies, to the player whose Disney Dreamlight Valley character cosplays as Lady Dimitrescu from Resident Evil Village, fans have drawn inspiration from all sorts of places when it comes to customizing their game.
As Gameloft continues to iron out the kinks in Disney Dreamlight Valley during the game's Early Access period, it's clear to many players that the foundations of what could be a fantastic game are already there. If the developers continue this trend of responding to player feedback, iterating the game to make it more enjoyable and acknowledging when they make missteps along the way, Disney Dreamlight Valley has the potential to be a truly worthy competitor to Animal Crossing.
Disney Dreamlight Valley is available in Early Access for PC, PS4, PS5, Switch, Xbox One, and Xbox Series X/S.
MORE: The Removal of Disney Dreamlight Valley's Exhaustion Effect Could Be One of Many Quality-of-Life Improvements