A Disney Dreamlight Valley player created a series of dresses all designed after Disney princesses. The company has a number of memorable characters from its extensive backlog, which many will remember fondly from their films. This includes Disney characters such as Mickey Mouse, Jiminy Cricket, and Simba.
Some of the stand-out Disney characters are their princesses. There are the classic princesses such as Cinderella and Snow White, as well as newer ones like Tiana and Moana. A Disney Dreamlight Valley fan decided to make a series of dresses based off of these characters, which brought about great results.
RELATED: Disney Dreamlight Valley Redemption Code Gives Players a Mysterious Golden Potato
A Redditor known as Positive-Plankton405 posted images of four dresses created in Disney Dreamlight Valley all based on Disney princesses. The four characters that were chosen for the outfits were Meg, Tiana, Jasmine, and Pocahontas. The pieces all capture a part of the princess that they are based on very well, such as the green and yellow found in Tiana's dress and the shorter length of Pocahontas' outfit. Each work is distinct, just as the princesses can be in their respective animated movies.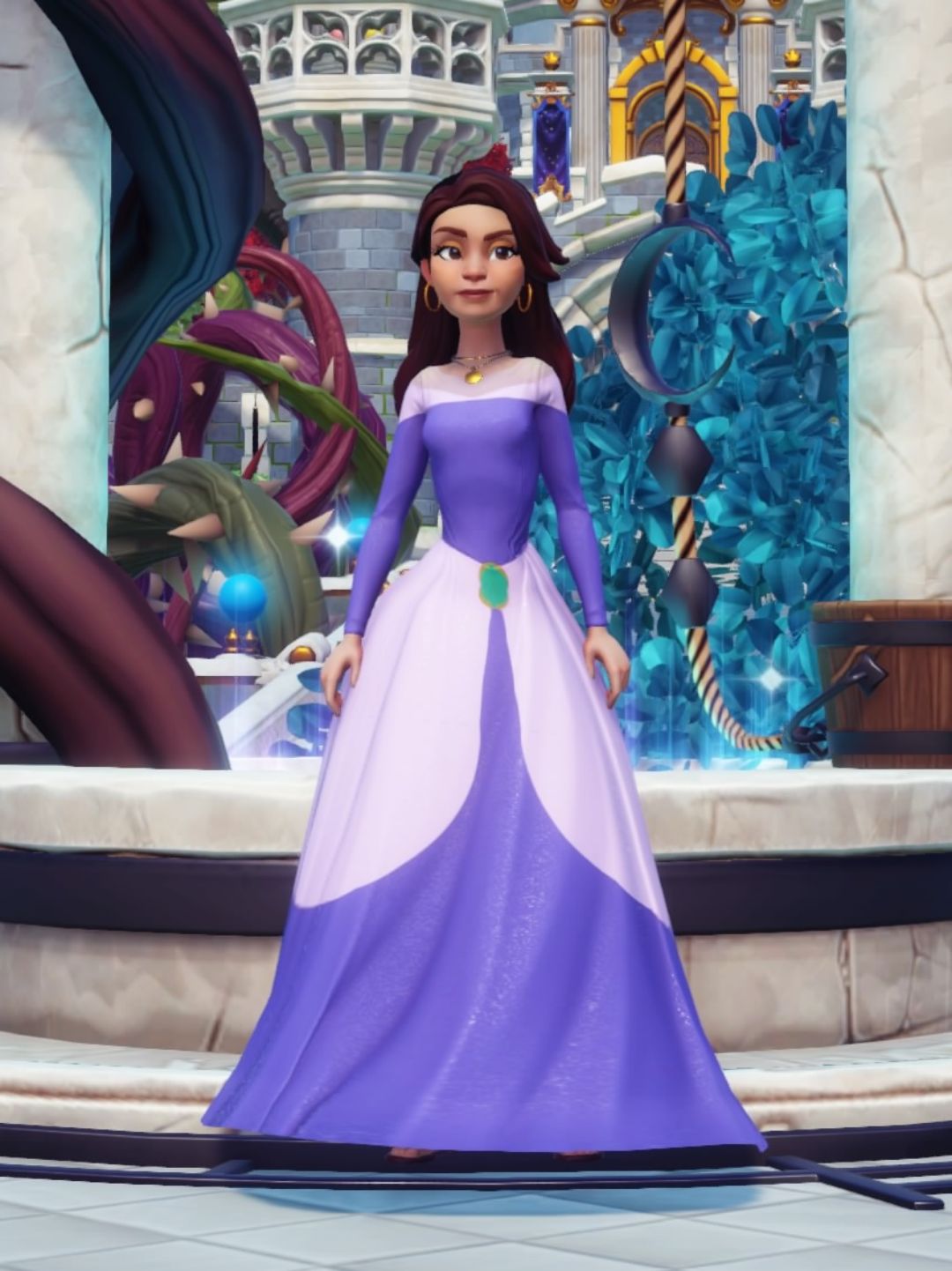 More pictures of the four dresses can be seen on Positive_Plankton405's original Reddit post.
A number of Redditors have become fans of Positive-Plankton405's work, adoring what they created in-game. While all the dresses are receiving love, Meg and Tiana are the two standouts from the others. The gamer did state that Tiana's dress was difficult as it was tricky getting the pattern just right, and had to go with what is seen in their post. The issue of there not being a share function in Disney Dreamlight Valley also came up, which seems to be a common complaint that a lot of gamers have. Regardless, all four dresses look amazing and all represent princesses that will hopefully come to the game.
The dresses that Positive-Plankton405 made are not the only custom items that they have made in Disney Dreamlight Valley. The Reddit user also made outfits based on Merida from Brave and Mulan. The player has also made a good number of backpacks all designed after Adventure Time characters such as BMO, Jake, and Ice King. Positive-Plankton405 is doing a good job at showing what is possible in the life sim as they continue to make custom items and clothing. As more content is released for Disney Dreamlight Valley before and after its official drop, hopefully the gamer will be able to make even more amazing pieces for others to enjoy.
Disney Dreamlight Valley is currently available through Early Access for PC, PS4, PS5, Switch, Xbox One, and Xbox Series X/S.
MORE: Disney Dreamlight Valley: 10 Cool Decorative Items That Pixar Fans Will Love