The Elden Ring 'crasher' from The Game Awards appears on a big Twitch IRL livestream held at Universal Studios, but he struggles to stick around.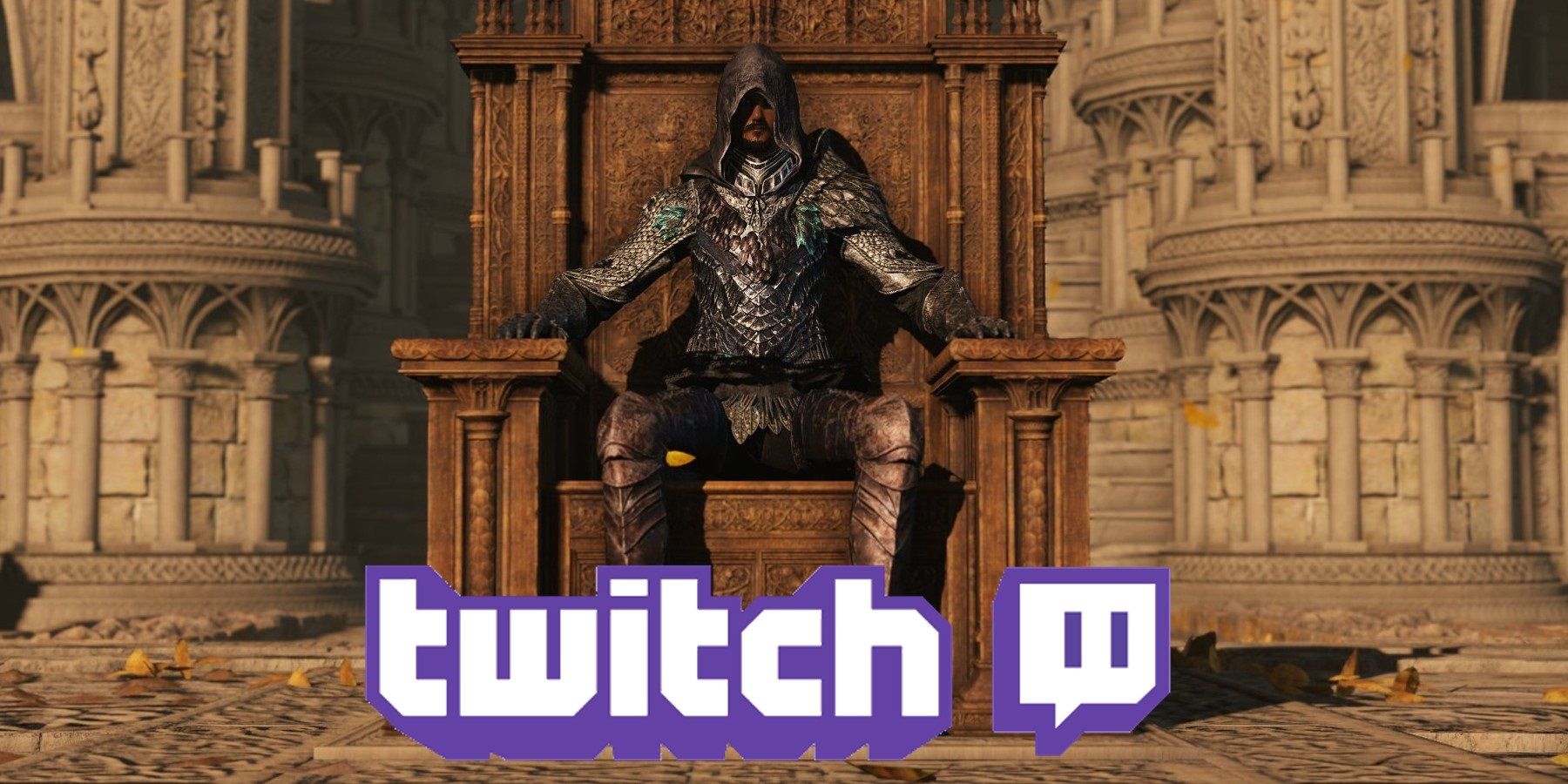 The Elden Ring "crasher" from The Game Awards, who joined FromSoftware on stage during the event, has been spotted in another big public Twitch stream, sparking more conversation about the young gamer. When Elden Ring won Game of the Year at The Game Awards, the team receiving the award was joined by a stowaway who crashed the acceptance, and he just tried to crash a big Twitch stream as well.
During a recent Kai Cenat Twitch stream, the successful livestreamer was joined by xQc in an adventure through Universal Studios when the two spotted the Elden Ring crasher. Kai Cenat and xQc are Twitch streamers that sit near the top of the stats of the platform, and their IRL streams typically draw just as many viewers as their standard content. Just like The Game Awards and the audience that it draws, the two Twitch streamers' audiences may have appealed to the Elden Ring crasher when he snuck his way up to Kai Cenat and xQc on two separate occasions at Universal Studios.
RELATED: Kai Cenat Criticises Twitch Following a Warning From the Platform
During his Universal Studios Twitch stream, Kai Cenat was saying hello to a Universal Studios employee when he was alerted by a man that appeared to be his bodyguard and another parkgoer. When Cenat turned around, he quickly identified the Elden Ring crasher, which is briefly shown by the camera before Cenat states, "you're the most random person… you're not with us." As Cenat asks for his phone, he and Twitch's xQc are seemingly followed by the Elden Ring crasher, and Cenat asks someone named Cuddy to keep him away from the two popular streamers.
While in line for a different Universal Studios attraction, Kai Cenat is asked by someone in a Mario costume if he can get a photo, to which the Twitch streamer agrees before quickly pushing the phone down. When the Mario character removes a face mask to reveal the Elden Ring crasher underneath, Cenat says, "stop doing that bro" as the cameraman calls for the bodyguard. After security comes to get some space between the two, Cenat and xQc both lament that the Elden Ring crasher used a disguise to get close to them for a second time.
Based on the dialogue between Kai Cenat and the Elden Ring crasher, someone else was recording the confrontation, which suggests that the latter was trying to do another publicity stunt. Because of the public nature of their Universal Studios trip, the two popular Twitch streamers agreed to take photos with other fans but may have been trying to avoid platforming or being pranked by the crasher.
MORE: Overwatch 2 Should Have Better Twitch Drops