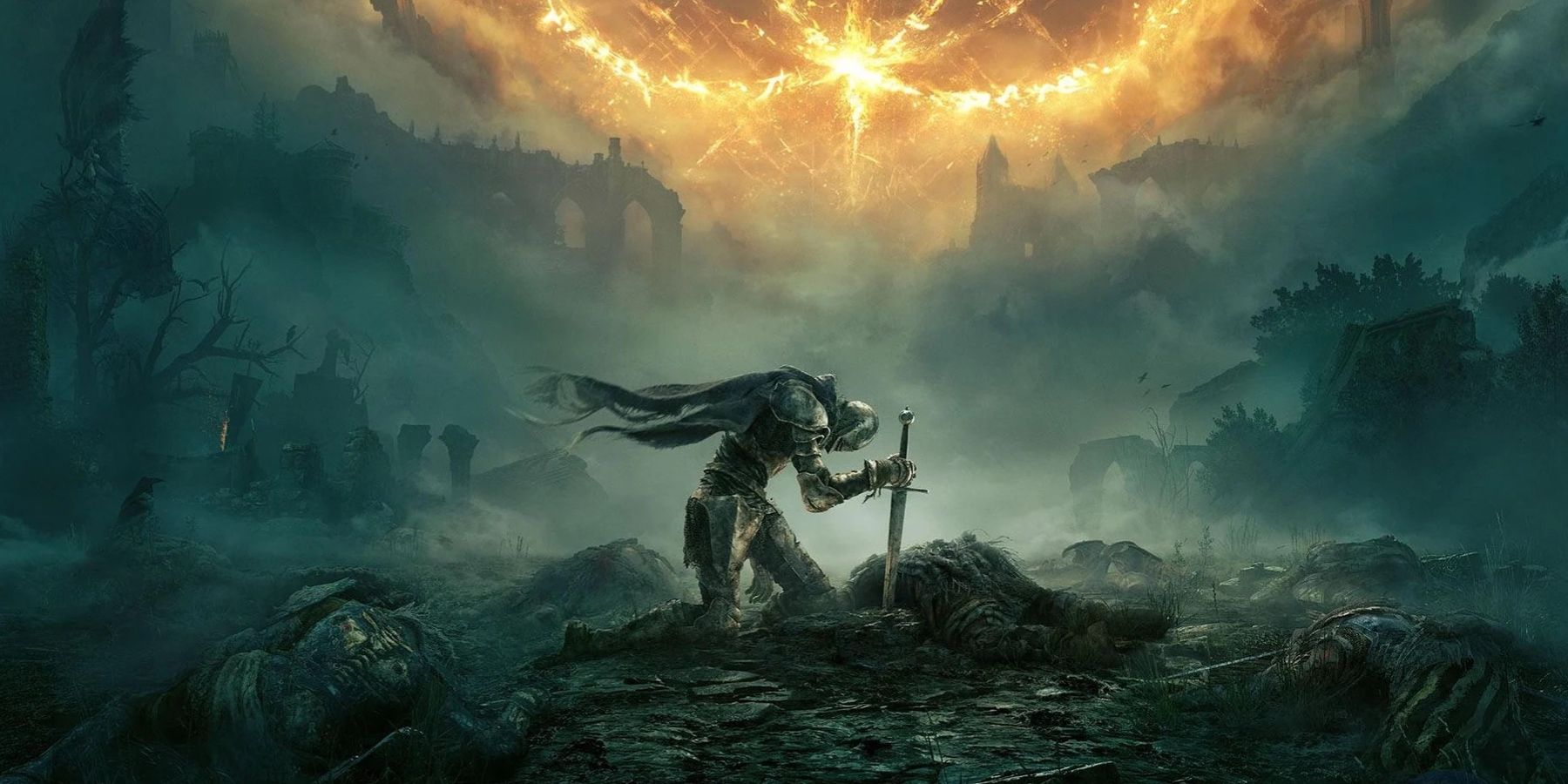 While playing Elden Ring, one player managed to pull off an incredibly impressive dodge, but the maneuver unfortunately ends up going horribly wrong. Despite the player's quick thinking and sharp reflexes, Elden Ring ultimately humbled the gamer in a hilarious way.
It's no secret that Elden Ring can be brutal for many gamers who choose to journey to the Lands Between. Rife with difficult bosses and unexpected dangers that can be found throughout the game's map, the adventure RPG is just as punishing as it is fun. Many players have put hours upon hours of work into the game since it was released last year. With its mysterious, rich world and challenging combat mechanics that make defeating enemies incredibly rewarding, Elden Ring has been hailed as a fantasy adventure masterpiece by many who have played the FromSoftware hit. However, sometimes when the game appears to be going one's way, Elden Ring finds a way to knock players down when its least expected.
RELATED: Elden Ring Player Defeats Mohg With Just Pyromancy
While exploring Nokstella, Eternal City, Reddit user Ferrrchito was attacked by a pesky Silver Sphere, but managed to dodge it at the last minute, finding refuge on the edge of the bridge. However, when everything seemed fine and safe, The Silver Sphere gave Ferrrchito one final budge, knocking them off the bridge and plummeting to their demise. For many players, Elden Ring is full of surprises, and sometimes those surprises are unfortunately being killed in some of the simplest ways.
Although it's unfortunate that Ferrrchito was killed this way, it's also a hilariously upsetting way to go. Out of all of the many dangerous enemies that are in Elden Ring, being destroyed by a giant sentient ball can feel like a silly defeat compared to all the other adversaries in the Lands Between. This clip shows a perfect example of how Silver Spheres should not be underestimated when playing Elden Ring because even though they seem easy to avoid in theory, they can quickly get the upper hand if a player isn't careful.
With the game being so praised among the gaming community, Elden Ring continues to grow in popularity, and presents many gamers of different skill levels a great and rewarding challenge. However, the game is also an incredibly humbling experience, catching players off guard if they aren't paying attention. With so many unexpected ways to be killed in the game, sometimes one can't help but laugh at the circumstances that caused a defeat.
Elden Ring is available now on PC, PS4, PS5, Xbox One, and Xbox Series X/S.
MORE: 10 Longest FromSoftware Games, Ranked