Square Enix partners with Japanese store PARCO to produce Final Fantasy 35th anniversary special merchandise to celebrate the milestone.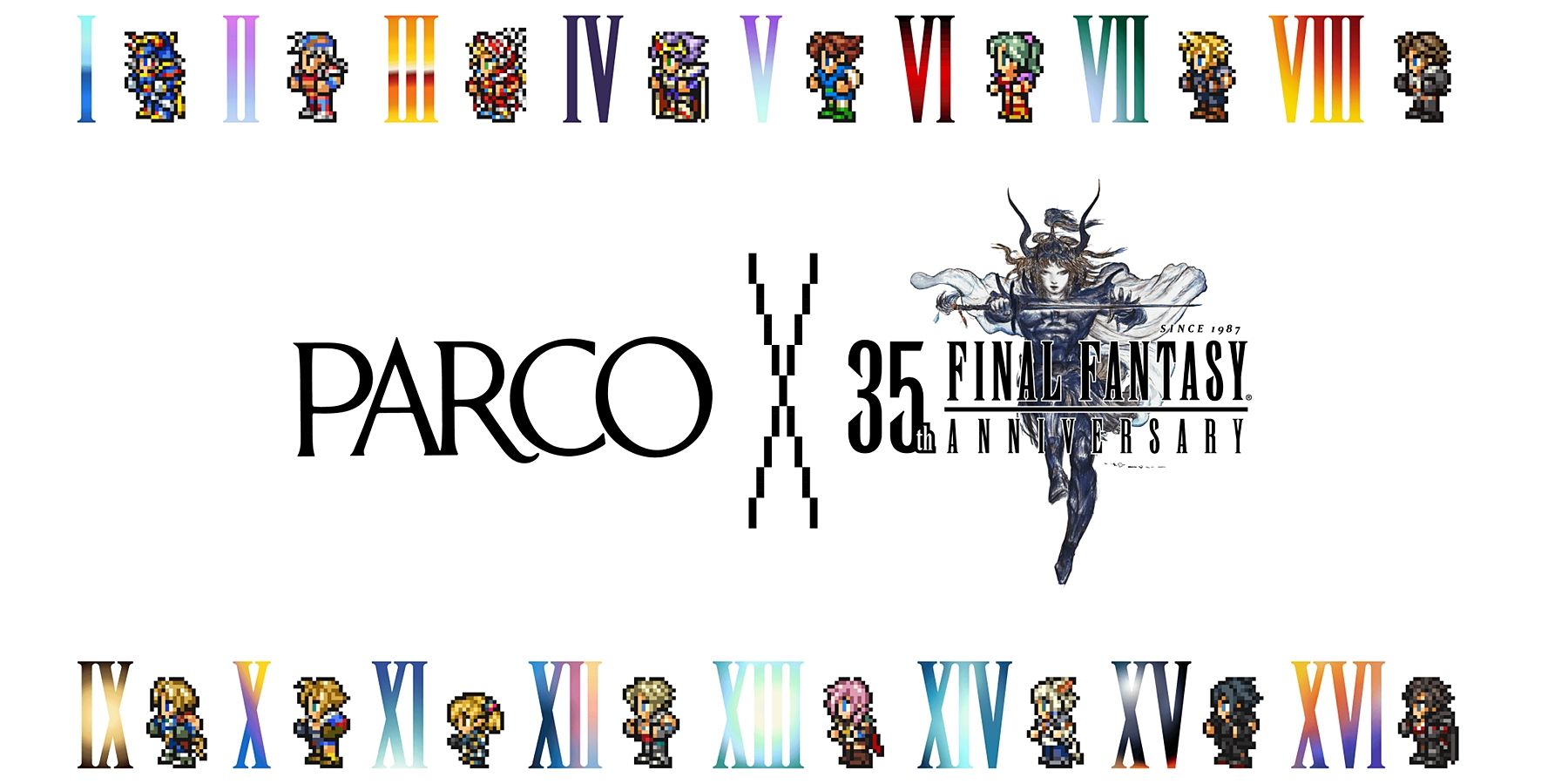 Square Enix has just revealed that it is making more Final Fantasy goods and merchandise to mark the franchise's 35th anniversary milestone. Partnering with Japanese brand PARCO, known for its physical stores across its region, Final Fantasy fans will be able to purchase new products themed after the iconic visuals specifically made for the occasion.
For Square Enix, the past few years have been filled with celebrations due to big anniversaries across its most popular JRPG series. Kingdom Hearts celebrated its 20th anniversary, Final Fantasy 7 reached its 25th year last year, and the Final Fantasy franchise as a whole turned 35 in 2022. Many activities such as partnerships, collaborations, livestreams, and more, were spearheaded by Square Enix to provide a more festive mood for the fans. And though FF reach the 35th year mark last year, it seems Square Enix plans to continue commemorating the milestone with more events and engagements.
RELATED: Cuphead Announces Collaboration with Renowned Final Fantasy Artist
According to the Japanese Twitter account, pre-orders for official Final Fantasy 35th anniversary goods will be open across PARCO online and physical stores in Japan starting March 1, 2023. A list of Japanese brands participating in the collaboration have been shared including Angelic Pretty, Candy Stripper, ForSomeone, Milkthread, Samantha Thavasa, Samantha Vega, and many more. The collection offers a variety of items such as t-shirts, sweaters, bags, keychains, among other things. Merchandise designs include games like FF7 and FF10, as well as popular icons such as the Moogle, pixel designs of game classes, and logos.
Square Enix also prepared a micro site that outlines the different activities planned for the PARCO partnership, beyond the themed items. This includes actual physical events like pop-up stores and shop sales, which is similar to some events for Final Fantasy 7's 25th anniversary. Though Square Enix may seem interested in bringing Final Fantasy fans outside their homes, these products can still be purchased online through official channels. What's more, PARCO's online stores provide worldwide shipping, so global fans also have the opportunity to get their hands on some of the products for sale.
Given that Square Enix has a lot of releases this 2023, Final Fantasy fans have a lot to look forward to. And with all the anniversary celebrations, including Final Fantasy's 35th one, the fanbase's hype and excitement will probably be at an all-time high. Hopefully Square Enix will deliver greatly, both with its new video games and its brand partnerships, so that more gamers will become interested in the whole franchise.
MORE: The 7 Most Iconic Towns and Cities in Final Fantasy