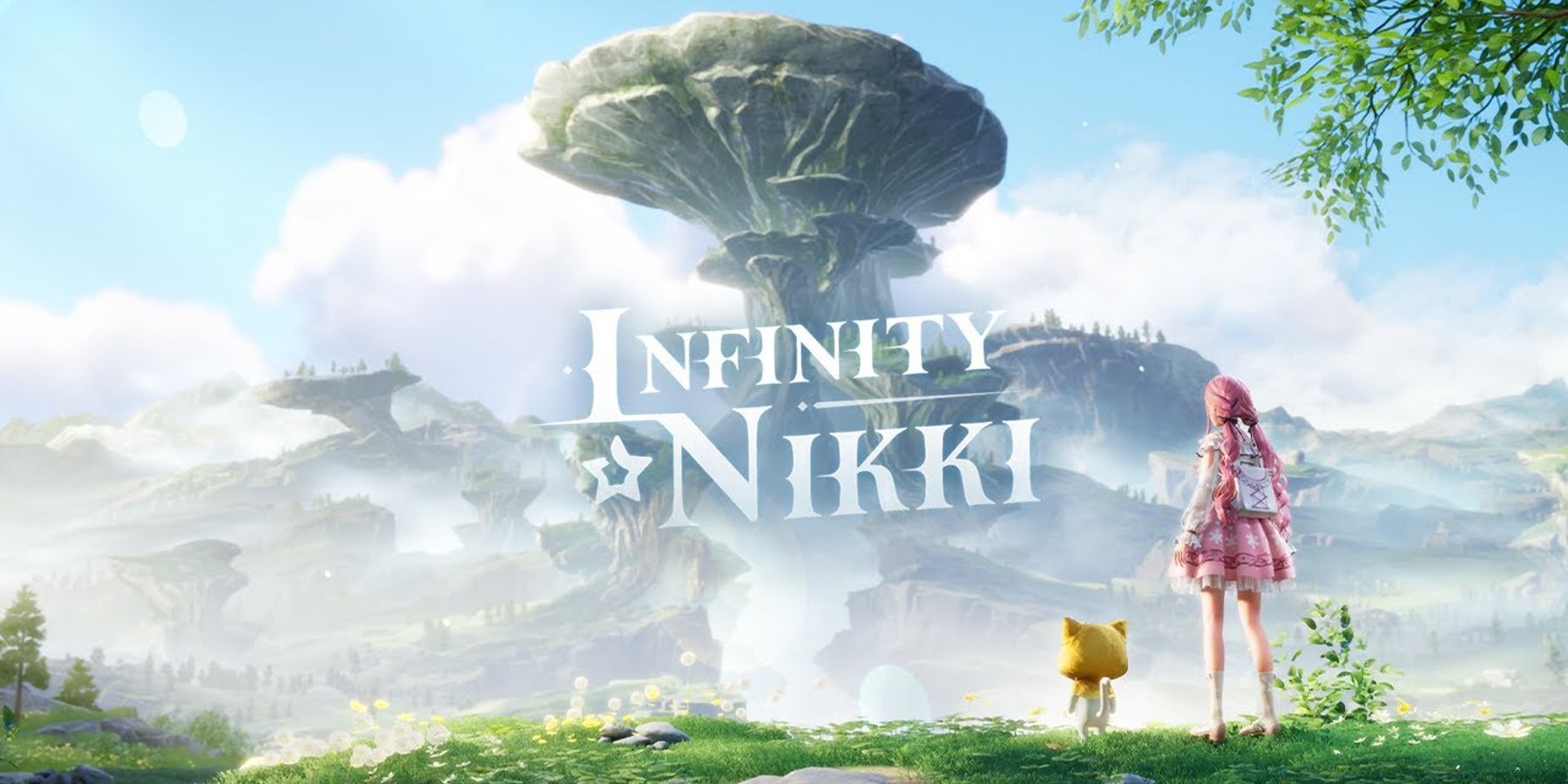 A former director for The Legend of Zelda has revealed his new project to be an "open-world dress-up adventure" game named Infinity Nikki. Kentaro Tominaga has worked on The Legend of Zelda since 2002's The Wind Waker and even directed the Expansion Pass for Breath of the Wild. Now he's working with Papergames on its latest and largest project in the Nikki mobile game franchise, expanding it to PC and PlayStation consoles.
The Nikki mobile game series is unlikely to be familiar to many western game fans. Nikki UP2U: A Dressing Story was first released in 2012 and was developed by the Chinese studio Papergames. It tasked players with dressing up Nikki appropriately for each stage. Three more games in the series have followed, Hello Nikki-Let's Beauty Up, Love Nikki-Dress Up Queen, and 2021's Shining Nikki-Fashion Makeover. But it seems Papergames is ready to elevate its efforts with something different.
RELATED: The Legend of Zelda: Breath of the Wild Director Came Up With the Idea for Hyrule Warriors: Age of Calamity
An announcement trailer for the former Zelda director's Infinity Nikki has revealed the game to be an open-world dress-up adventure game with platforming and action gameplay. Longtime protagonists Nikki and her talking cat Momo return, as does their focus on dressing up. Instead of dressing up being the end goal, however, Nikki will use her different outfits to wield special abilities that allow her to explore, adventure, and overcome all manner of challenges.
The trailer reveals how Nikki's dress-up powers will work in Infinity Nikki. With the push of a button, it appears Nikki can swap outfits and styles. She can leap into the air with one outfit and then transform into another which allows her to slowly glide down. She has outfits that allow her to fish, catch insects, cook, craft, and much more. She can even shrink down and ride on Momo's back through areas that are otherwise inaccessible. And she can look fabulous while doing so.
It should be clarified, however, that the trailer for Infinity Nikki appears to be pre-rendered cinematic footage. The small print indicates that the trailer is not necessarily indicative of what the final version of Infinity Nikki will look like. Stepping from mobile games to a major open-world game is incredibly challenging, so Papergames has a lot to prove.
The reveal of Infinity Nikki does inspire a lot of excitement, though. A dress-up style of open-world game is unlike much else. Plus, there's a Disney-esque whimsy to Infinity Nikki that's appealing. It's unclear when more information regarding Infinity Nikki will be shared, but those interested should watch Papergames' social media channels going into 2023.
Infinity Nikki is in development for PC, PS4, PS5, and mobile devices.
MORE: 5 Directors Who Would Make A Great Legend Of Zelda Movie