The latest update for Epic Games' free-to-play shooter Fortnite brings stunning Unreal Engine 5-powered graphics to the cartoony battle royale game.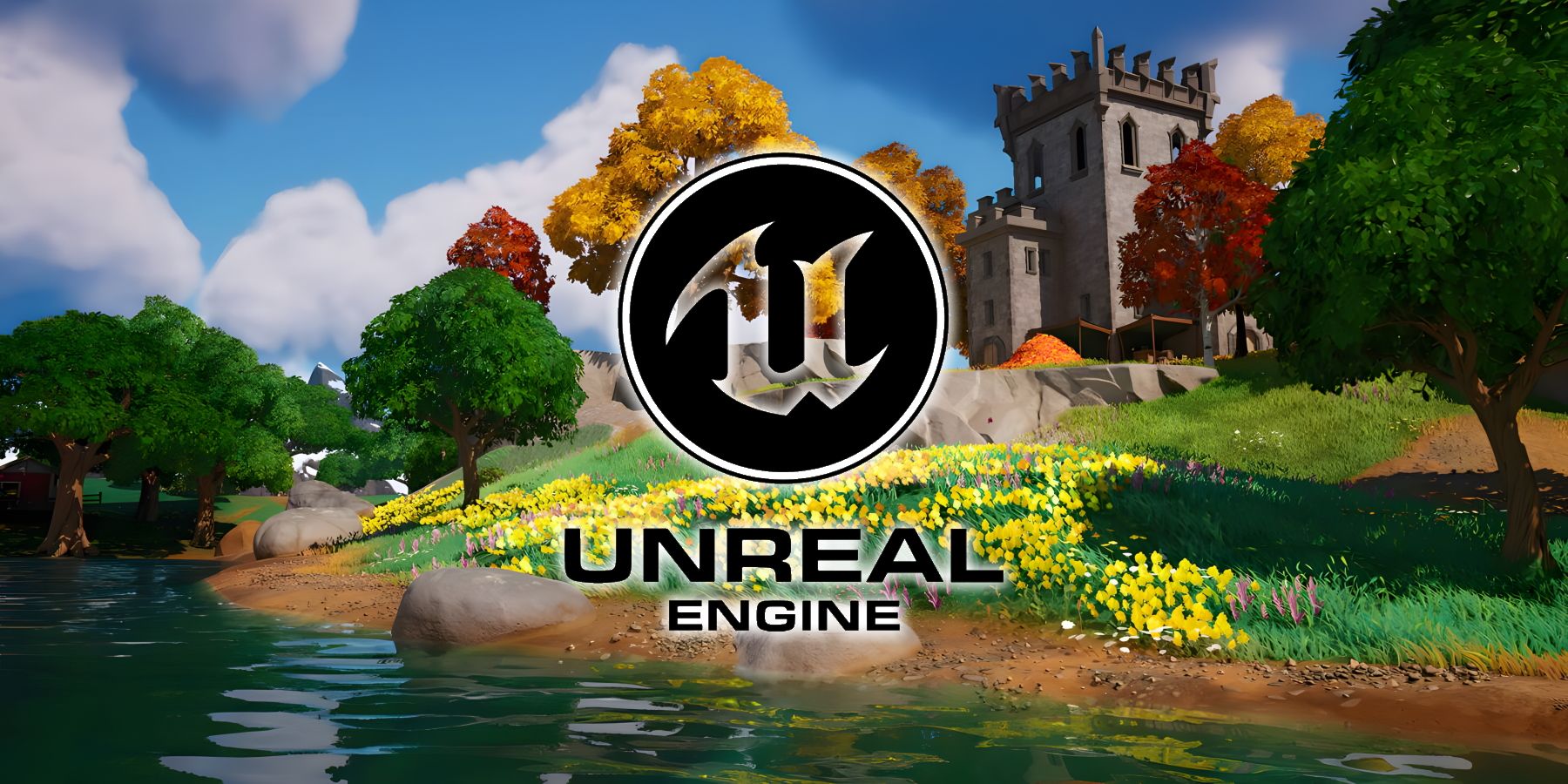 The Chapter 4 update to Epic Games' massively popular Fortnite introduces support for multiple features from Unreal Engine 5.1, making the stylized battle royale one of the most visually impressive games on the market at the moment. Moving Fortnite to Unreal Engine 5 allows Epic Games to drastically improve the quality of the game's lighting and level geometry, giving players plenty of eye candy to admire while they fight for their survival.
Alongside a reconfigured map, new skins, and new vehicles for players to explore the battlefield with, the recently released Fortnite Chapter 4 also brought support for Epic's Unreal Engine 5.1. While gamers who keep up to date on the latest graphics have likely already seen countless demos and fan remakes in Unreal Engine 5, this update to Fortnite marks the first time that Epic's powerful engine has been used for a commercial release. With many of the new graphical features available on both PC and consoles, Fortnite Chapter 4 is giving players their first hands-on experience with the visually stunning Unreal Engine 5.
RELATED: Primitive is a Stone Age Survival Game Being Built With Unreal Engine
In a new post on r/gaming, Reddit user Jtneagle shared a screenshot comparing the old version of Fortnite with the new, Unreal Engine 5.1-powered Chapter 4 update. In the series of side-by-side screenshots, it is easy to see the dramatically improved visuals made possible by Unreal Engine 5, with the Lumen-powered global illumination in particular providing markedly more impressive lighting and shadows. Objects also appear crisper and more defined in the screenshots from Fortnite Chapter 4 thanks to Unreal Engine 5's Nanite technology, which lets developers create remarkably detailed objects and level geometry that automatically adjust the level of detail as players move closer or further away.
Responses to the stunning series of screenshots were generally positive, with many players noting how much of a difference Lumen's global illumination made when it came to making the game look more lifelike. Seeing the dramatic difference in visual quality in Fortnite Chapter 4 as a result of the new Unreal Engine 5.1 features, several gamers shared their hopes that games like Uncharted or Red Dead Redemption 2 could one day see a remake in Epic's engine.
Fortnite typically isn't the first title that comes to mind when thinking of the games with the best graphics, but thanks to the new Unreal Engine 5.1 features it has earned a place as one of the most visually impressive games around. As Epic Games continues to improve the title and the engine that powers it, gamers may soon have to switch from asking "But can it play Crysis?" to "Can it play Fortnite?"
Fortnite is available now on mobile devices, PC, PS4, PS5, Switch, Xbox One, and Xbox Series X/S.
MORE: CD Projekt Red Seems to Be Abandoning the REDengine for UE5, and That's a Good Thing