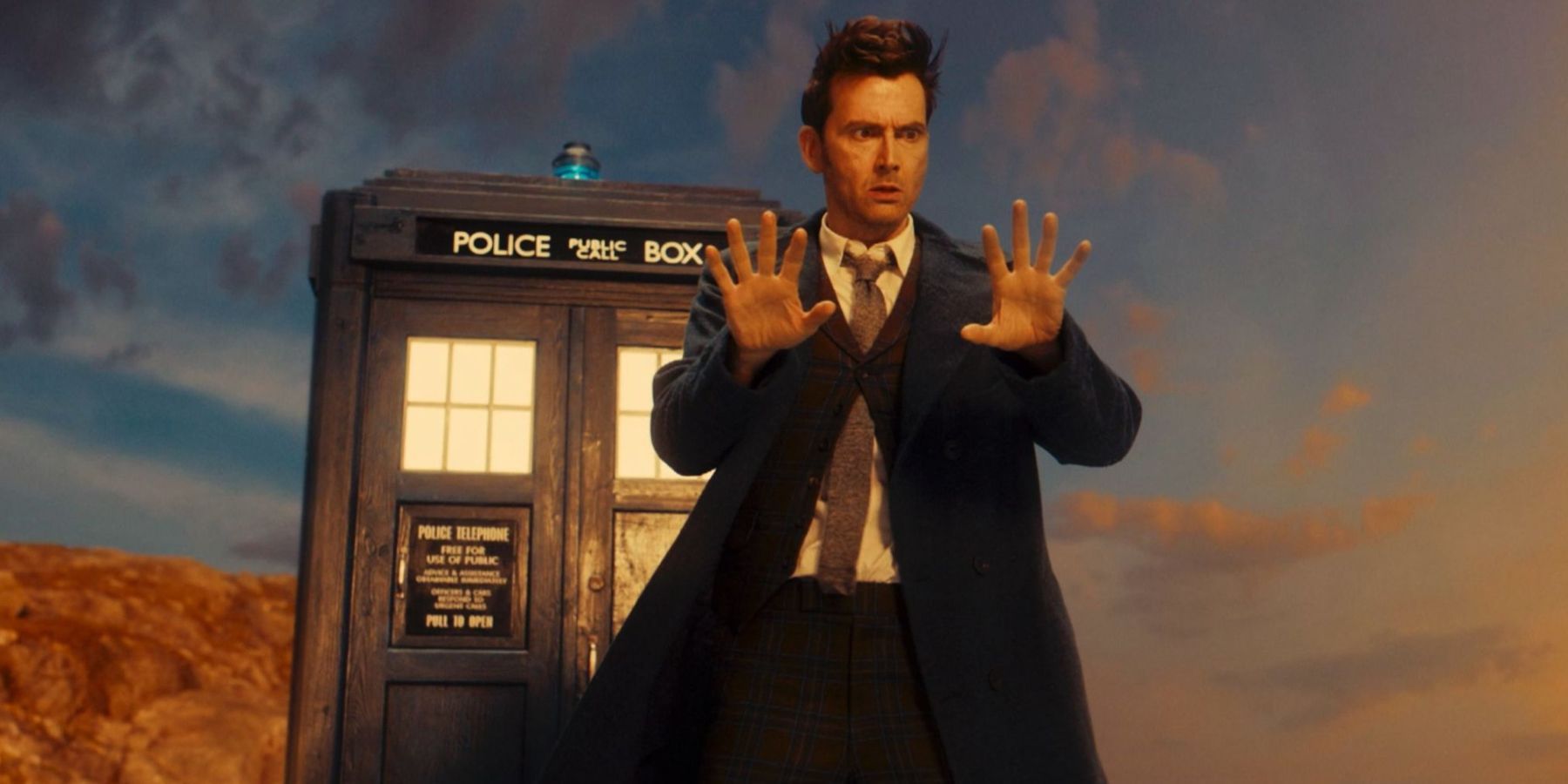 Fortnite and Doctor Who fans alike have been buzzing with excitement following a report that the iconic BBC sci-fi drama could be incorporated into the popular game. According to the leaker, who frequently reports on Fortnite content before its release, Doctor Who skins and other items could soon be available in the game.
While this isn't the first time Doctor Who and Fortnite have been linked, it's the most thorough report yet suggesting that The Doctor is on his way. The partnership is expected to coincide with the 60th-anniversary special of the show in November 2023. Recently, Star Wars skins were also leaked hinting at the impending collaboration of Fortnite with upcoming shows and games.
RELATED: Fortnite Leaks New Quest Pack
The Doctor Who leaks suggest that a character named "Beep the Meep," will be available in Fortnite as a new Spray. The screenshot shared by iFireMonkey appears to show an early iteration of the menu tab for the event, which features references to the TARDIS and UNIT. They also claim that the Item Shop would feature two skins, two pickaxes, one glider, and one emote. However, the release date of the 60th anniversary special has not yet been announced. Previously, there had been several rumors of a potential Doctor Who and Fortnite collaboration. Besides the Fortnite rumors, last year, a Fall Guys and Doctor Who crossover was released with Doctor Who cosmetics delighting many fans.
Over the years, Fortnite has worked with a number of popular titles, including Attack on Titans featuring Eren skins. While there's no word on exactly what the Doctor Who skins and other items will look like, fans are already excited at the prospect of bringing their favorite characters into the game.
Currently, it's also unclear how extensive the Doctor Who and Fortnite partnership will be, but the leak suggests that the collaboration will be more focused on the game's creative mode. So fans will have to wait to see if any of Doctor Who's favorite tools will make their debut like how Fortnite previously added Spider-Man with web shooters. Some are hoping to see skins for the various incarnations of the Doctor, while others are speculating about which enemies might make an appearance.
Fortnite's switch to Unreal Engine 5 and the collaborations have helped to keep the game fresh and exciting for players, and the addition of Doctor Who is sure to be a welcome development for fans of both the game and the show. However, keep in mind that Fortnite has not yet made any official announcements regarding this leak.
Fortnite is available now on Mobile, PC, PS4, PS5, Switch, Xbox One, and Xbox Series X/S.
MORE: Fortnite: All Chapter 4 Season 2 Reality Augments