Funko is preparing to dump its excess warehouse stock in the trash as it deals with tough times and the realities of market oversaturation.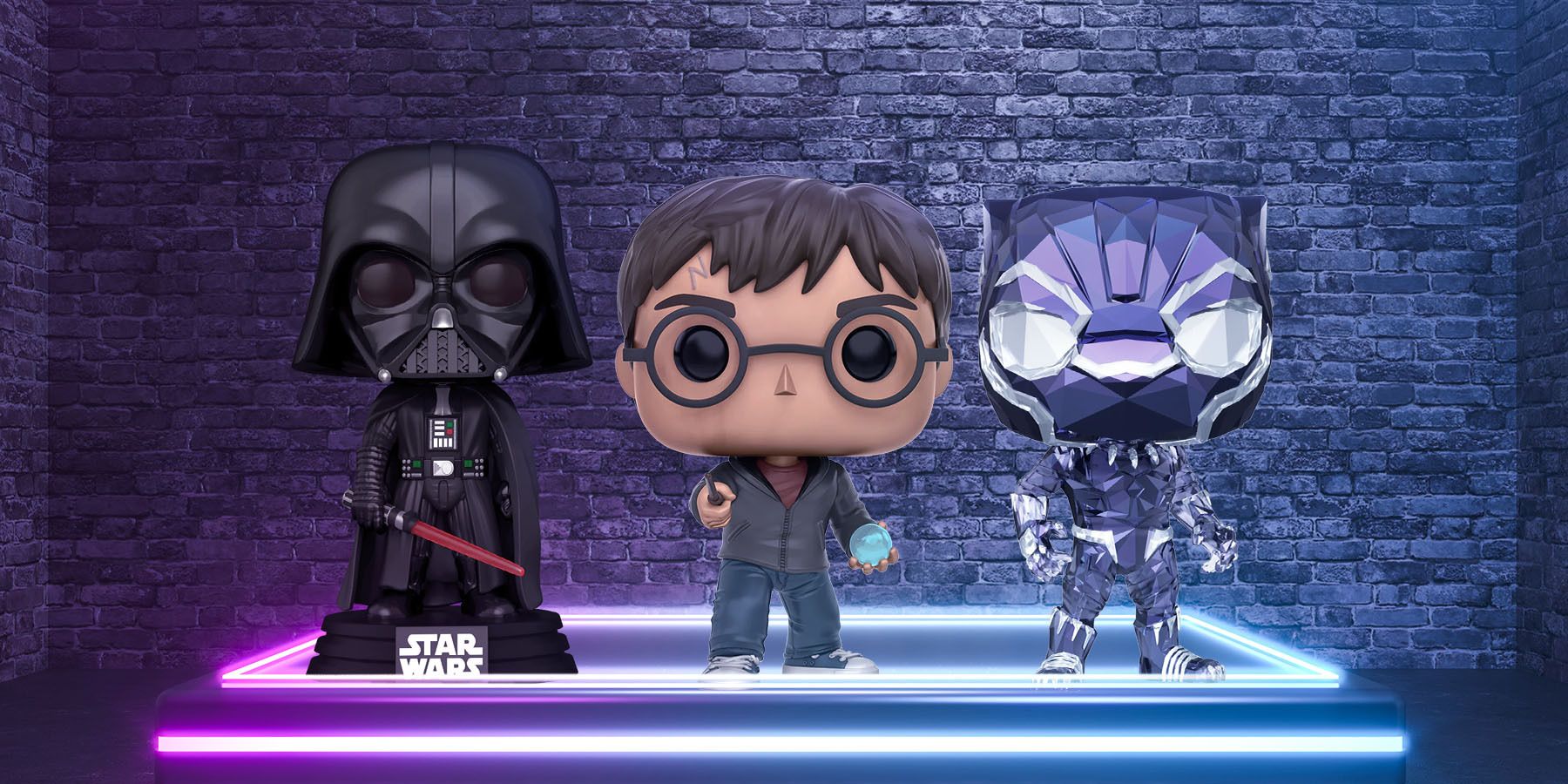 Funko is preparing to dump its excess warehouse stock in the trash. The company behind the Funko Pop! collectibles has been dealing with tough times in recent days and now has more figurines on hand than it can move.
Funko figurines based on everything from Black Panther to Spider-Man have been popular among collectors for a while and have become something of a pop culture symbol. Some of them have ended up becoming quite valuable, with a pair of Willy Wonka figurines selling for $100,000 among other examples.
RELATED:
Dead by Daylight Funko Pops Canceled
Nonetheless, the company now finds itself in a position where roughly $30 to $36 million worth of figurines are stuck in warehousing. And needless to say, the excess stock has only one place to go as Funko deals with oversupply and slowing demand. The unfortunate news was delivered in the company's most recent investor's call, as CEO and founder Brian Mariotti stated that so much unmoved inventory was sitting around in a warehouse in Arizona that the company had to resort to the use of shipping containers to handle all the excess figurines – regardless of whether they're from Spider-Man to Pokemon.
"Inventory at year-end totaled $246.4 million, an increase of 48% compared to a year ago. This includes inventory that the Company intends to eliminate in the first half of 2023 to reduce fulfillment costs by managing inventory levels to align with the operating capacity of our distribution center. This is expected to result in a write down in the first half of 2023 of approximately $30 to $36 million."
In other words, the market for the collectibles may be cooling off, resulting in an oversupply issue where the only reasonable thing to do is to simply landfill the excess stock and take the hit to the bottom line. It's an unfortunate situation, but one that unfortunately does occur. And sometimes that means situations where things get so tough that for every successful piece of merchandise like with The Mandalorian, other plans and ideas (like with Dead by Daylight) are simply not meant to be.
It stands to reason that the market for any product in the zeitgeist has its time, which in some cases ultimately passes into the ether as a one-off. That is to say, a waning interest often throws an entire product line into the trash can, or the landfill as the case may be. In fact, the most infamous example of this kind of situation may well be the E. T. video game debacle of the early 1980s that contributed to a massive market crash for video games that was not easily corrected.
It also stands to reason that collectible items don't always turn out to be the kind of thing that fetches so much cash in the long run, and in fact 99 percent of any collectible is bound to lack some sort of measurable post-market worth. And unsurprisingly, the same is true of Funko Pop! figurines as the market saturates and most fans have as many Star Wars Funko Pop! figurines as they are willing to acquire in terms of collection.
MORE:
13 Rarest Funko Pops Of All Time
Source: ICv2