Gameloft reveals in an announcement that the free-to-play racing game Disney Speedstorm has been pushed back to a 2023 release.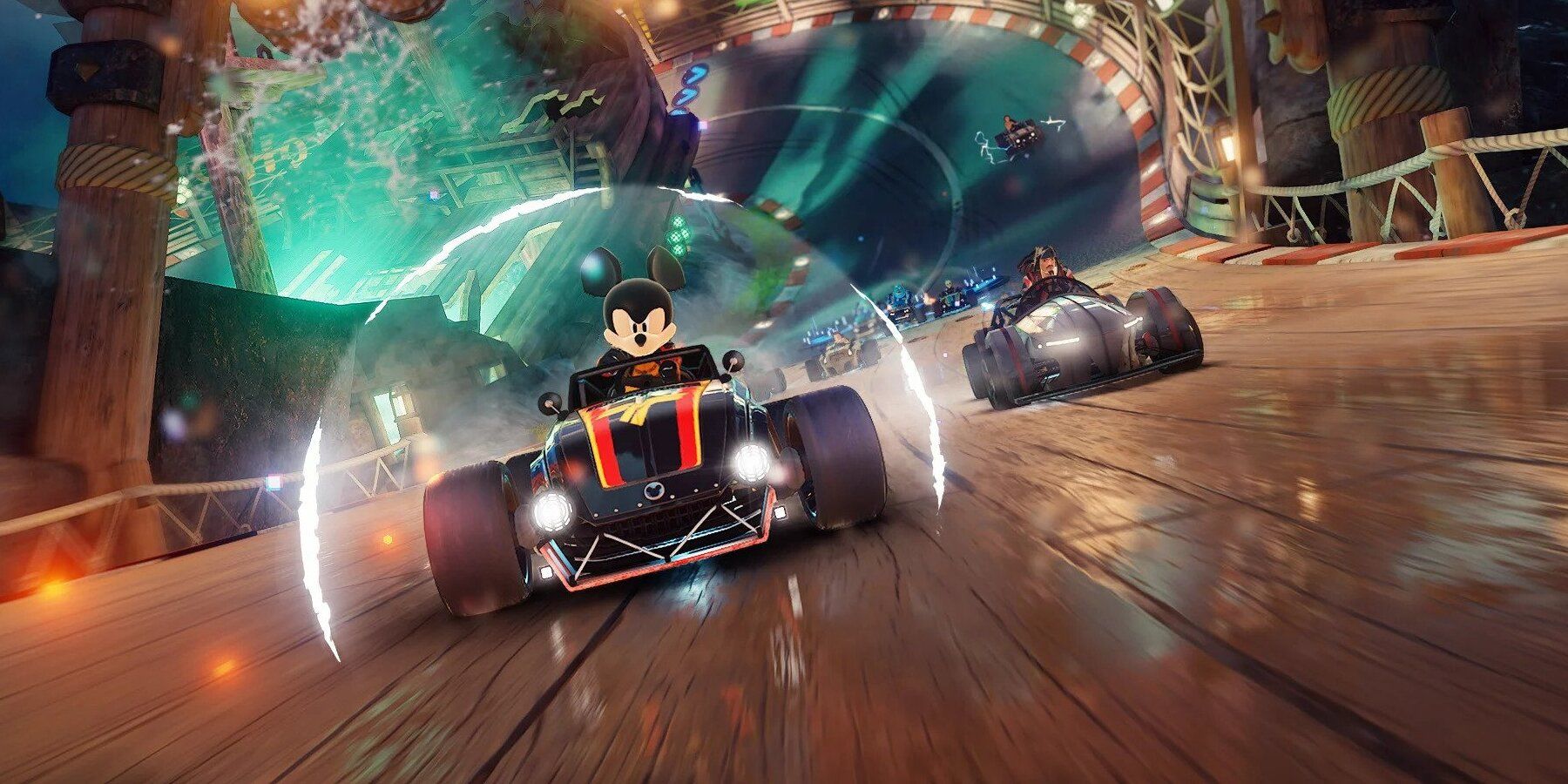 Gameloft announced that it's delaying the release of Disney Speedstorm to 2023. This unfortunate news comes as the free-to-play racing game was slated to release for various consoles in 2022.
First revealed during a Nintendo Direct back in February, Disney Speedstorm is a kart racer featuring beloved Disney and Pixar characters, each with special abilities to help players finish in first place. The gameplay trailers show colorful go-carts zipping across themed maps based on movies like Monsters Inc. and Pirates of the Caribbean.
RELATED: Disney Dreamlight Valley Reveals December 6 Update: Missions in Uncharted Space
The initial reaction to Disney Speedstorm was that it could rival Mario Kart, and gamers seemed excited to try it out. However, they will have to wait until 2023 for its release. In an announcement on Disney Speedstorm's official website, Gameloft made the decision to delay the game's worldwide release to ensure that it meets expectations. The video game developer noted that it wants to provide players with an immersive racing experience, customization options, and various game modes, among others. It also stated that the Disney Speedstorm team had been working diligently to finish the game, making sure that it captures the magic of players' favorite Disney and Pixar characters.
Additionally, Gameloft thanked those who tried out the beta of Disney Speedstorm and provided constructive feedback that helped make the game better. It assured fans that there would be regular updates about game features in the months leading up to the launch. For now, Disney Speedstorm can be wishlisted on Steam and Epic Games. Players can also sign up for the newsletter to get updates and exclusive sneak peeks.
Video game delays are common, especially if developers are working to perfect certain features. In the case of Disney Speedstorm, Gameloft made it different from similar kart racing games by adding Racer Classes to cater to different play styles. This includes the Speedster, Brawler, Defender, and Trickster—all of them have unique skills and will get specific stat bonuses. Plus, considering Gameloft's work with Disney Dreamlight Valley, Disney Speedstorm might have car and character customizations as well, which might require more effort from the developers.
Players could also expect more Disney and Pixar characters to appear in Disney Speedstorm. The game has an interesting roster so far with the likes of Mulan, Hercules, and Baloo the Bear. It would be interesting to see some Marvel and Star Wars racers and their special abilities in the future as well. Only time will tell if these characters will really show up in Disney Speedstorm, and whether they will be exclusive DLCs.
Disney Speedstorm is in development.
MORE: Disney Dreamlight Valley – Who Will Live in the Giant Pumpkin in the Forgotten Lands?
Source: Disney Speedstorm