One lucky gamer makes an unexpected discovery after purchasing a classic Nintendo game while shopping at their local Goodwill store.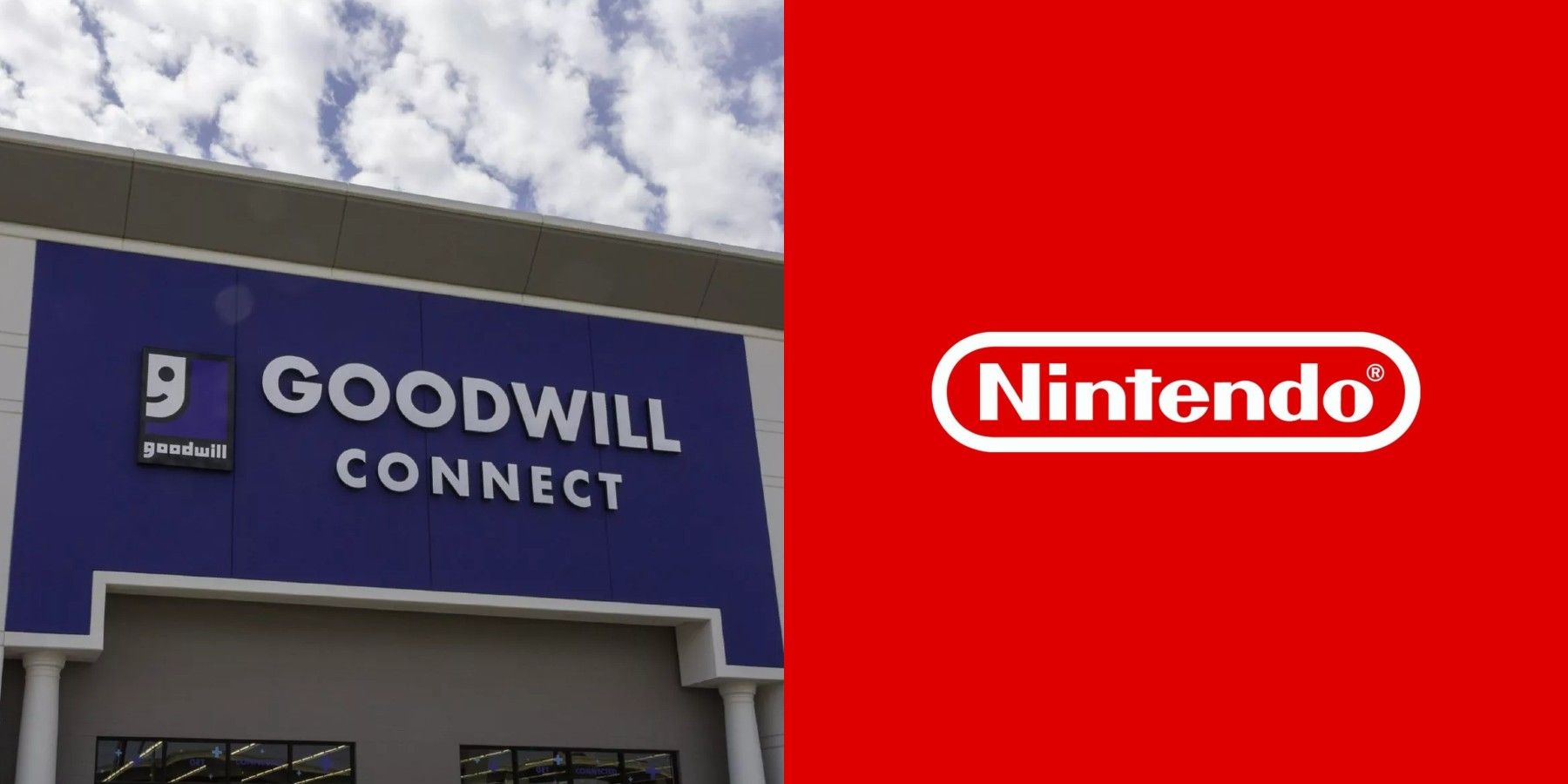 Following a visit to their local Goodwill store, one gamer gets a lucky surprise after purchasing a classic Nintendo game. While Goodwill stores often sell many items, including preowned games, this recent find from one Nintendo fan stands out.
Even though many gamers get excited about the latest Nintendo offerings, such as the upcoming The Legend of Zelda: Tears of the Kingdom, many classic titles from the company's past continue to be highly sought-after by some fans. Unfortunately, some of these games can sometimes go for relatively high prices online, which makes this recent discovery by one player at a Goodwill store even more impressive.
RELATED: GameCube Was Supposed to Have a 3D LCD Screen
Taking to Reddit, a user known as ElDabstroyero revealed an impressive find they made at a Goodwill store. According to the Reddit user, they had purchased Super Smash Bros. Brawl from the store for $2.99. However, they soon discovered that the box contained more than one game. To their surprise, they found discs for New Super Mario Bros. Wii and Super Mario Galaxy, two very popular games from the Wii library. ElDabstroyero shared a picture of their unexpected surprise on Reddit, revealing all three classic games.
While finding one of these games for only $2.99 would be considered a good deal, the fact that ElDabstroyero managed to get three of them for this price highlights their good fortune. Even though many games were released for the Wii, Super Mario Galaxy, New Super Mario Bros. Wii, and Super Smash Bros. Brawl are among its best-selling games, which is noteworthy considering the Wii is one of Nintendo's best-selling consoles of all time.
Unsurprisingly, this lucky Goodwill purchase caught the attention of numerous Nintendo fans. In less than a day, the post has gained more than 1K upvotes, and many gamers have commented on how lucky ElDabstroyero was to find all three games in one box. "Someone's mom gave away a goldmine," one user joked. In addition to finding these three Nintendo games, ElDabstroyero revealed they purchased several other games from their local Goodwill. According to the Reddit user, they managed to buy an installment from the Mario and Sonic at the Olympic Games series, along with Marvel Ultimate Alliance and Forza.
It is often exciting to see the sometimes odd places gamers find classic video games. In addition to these three Nintendo titles from Goodwill, another gamer recently learned they had an original Donkey Kong Country 2 SNES cartridge in their vents after an HVAC technician found it while cleaning. Time will tell if ElDabstroyero or any other gamer makes another lucky video game-related purchase at a Goodwill store.
MORE: 10 Nintendo Wii Games With Graphics That Have Aged The Best