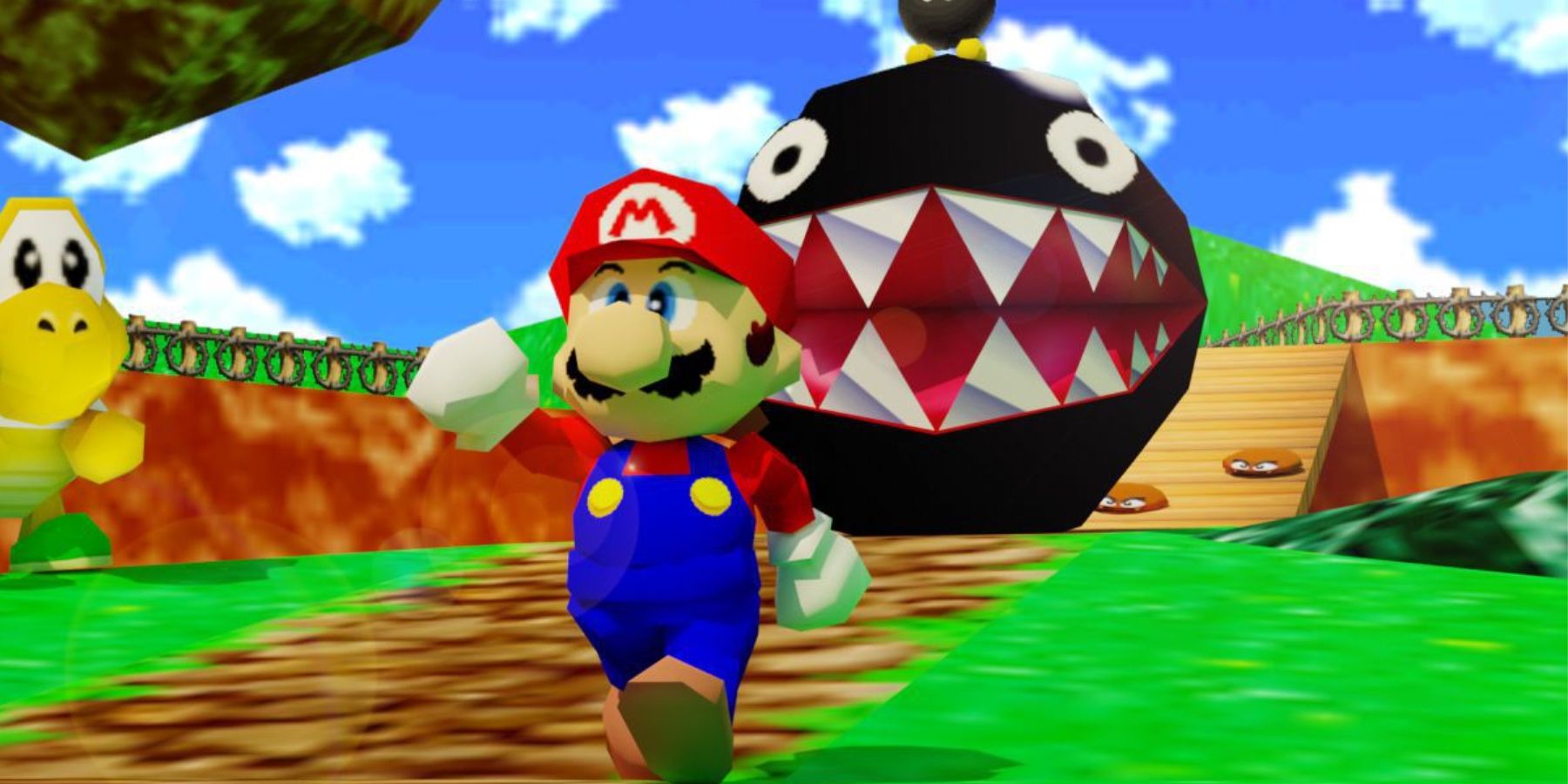 One fan of the classic Super Mario 64 game has noticed an exciting parallel between the beloved Nintendo title and the upcoming Mario movie that's slated to release next month. A scene from the highly anticipated movie's trailer reveals one level from the Super Mario 64 that many will recognize.
Throughout the years, Nintendo's Mario installments have remained one of the most recognizable titles in gaming, with new games being released regularly, featuring the cherished plumber. However, Super Mario 64 is still praised as one of the most defining titles in the long history of the Mario games. As it goes with many popular franchises, the face of Nintendo is getting his own animated movie adaptation that's set to release in just few weeks on April 5. With the franchise having such a strong fan base that has grown with the character through the years, some fans have noticed details in the movie's various trailers that have made direct references to some of the games and their environments.
RELATED: Streamer Uses Drum Set To Beat Super Mario 64 In Under 20 Minutes
While watching one of the trailers for the Mario movie, a Reddit user known as Osrsslay noticed that the very first stage of Super Mario 64 can be seen. For those who have played Super Mario 64, many will instantly recognize the level when seeing the side-by-side pictures comparing the scene from the game and the movie. It's slightly strange seeing such an iconic Super Mario 64 level in a different art style, but it serves as a great homage to the movie's source material.
Although many are excited about the upcoming movie, there are some fans who are worried about the adaptation not being true to one of their favorite gaming franchises. However, small details like this serve as great examples that the people working on the film are taking material and references straight from some of the biggest Mario titles. With many fans hoping for a Mario movie that feels true to the games, details like this are reassuring.
It's been over two decades since the Nintendo 64 classic was released in 1996, but gamers are still breaking Super Mario 64 records to this very day, demonstrating just how much the game has been able to hold up over the years. It's exciting to see such an iconic part of many gamers' favorite Mario installment brought to life in a new light. The upcoming movie is sure to bring back a wave of nostalgic memories back for many Nintendo fans.
Super Mario 64 was released in 1996 for the Nintendo 64.
MORE: 7 Infamous Gaming Creepypastas