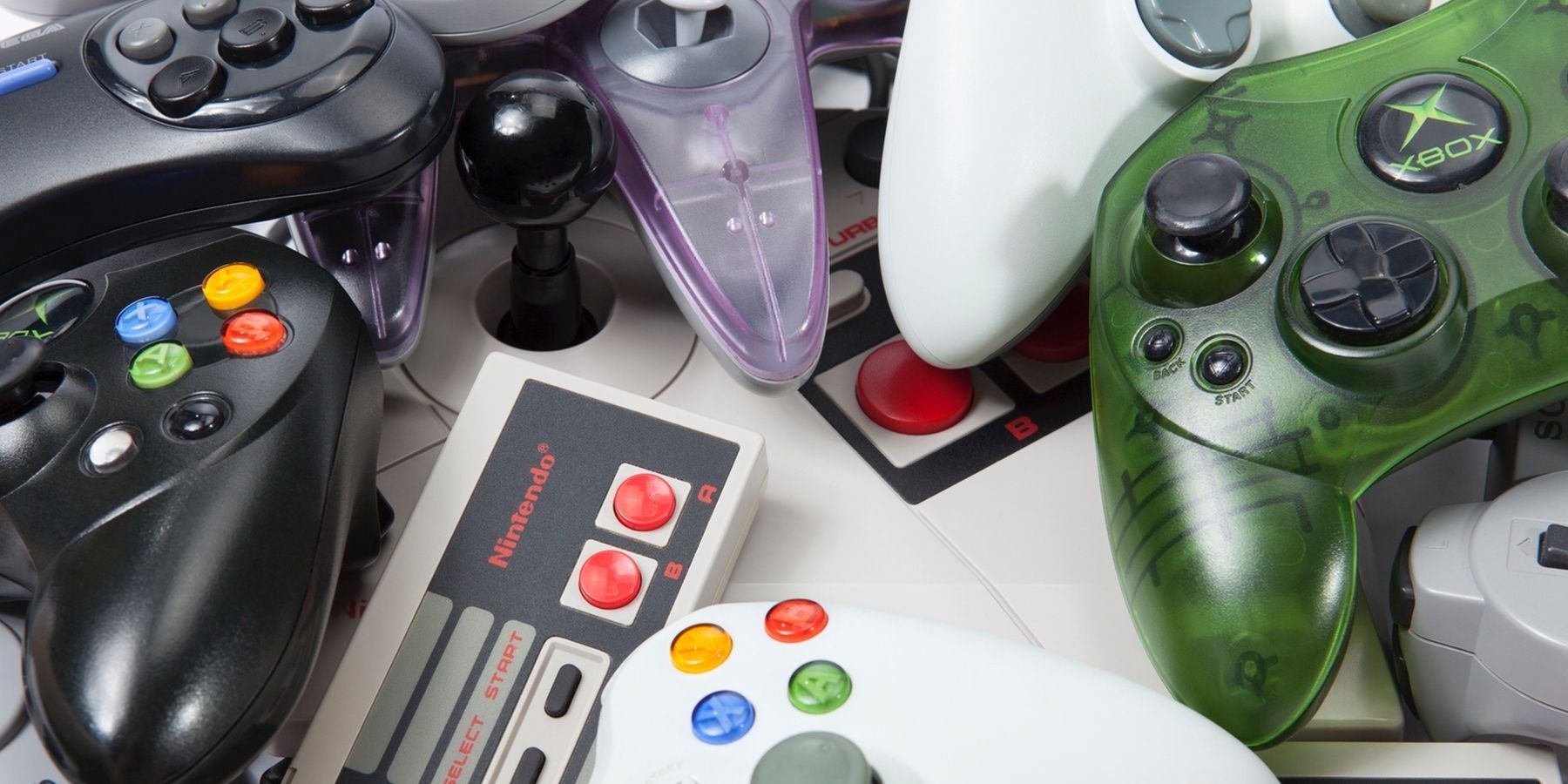 A dedicated gamer has revealed their impressive gaming collection, featuring numerous nostalgic video games and consoles. Not only is the collection notable for its copies of classic games from past console generations, but it stood out due to the sheer number of titles on display.
Over the decades since video games became available to consumers, thousands of titles have been released for the numerous consoles produced by companies such as Nintendo, Sony, and Sega. Unsurprisingly, many gamers have started their own collections of gaming-related items over the years, and some have managed to amass some impressive and nostalgic libraries.
RELATED: Gamer Finds Ant Colony in PS Vita
In a post on Reddit, a user known as JDCarpenter91 shared a photo of their incredible gaming collection, including various retro games and consoles. According to the Reddit user, they affectionately refer to the area as their "gaming corner," and it is packed with numerous gaming-related items. While it is hard to make out everything in the collection, a number of classic systems were identifiable, including a SNES, Sega Dreamcast, and what appeared to be multiple Game Boy Colors, to name a few. In addition to the older systems, JDCarpenter91 had some newer pieces of tech, including the powerful Xbox Series X. Beyond the consoles, the Reddit user had shelves lined with games from all sorts of platforms, such as the Wii, Genesis, Game Boy, and Xbox 360.
It should come as no surprise that this impressive gaming collection has caught the attention of many nostalgic gamers. In fact, the post has more than 19K upvotes in less than a day. Among the comments, a number of users paid particular attention to the Socrates system that JDCarpenter91 had stacked on top of the right shelf in the image. Interestingly, the VTech Socrates was a system from the late 1980s designed with educational video games in mind. In addition, some joked about the extent of gaming-related items on display. "You're your own GameStop," one user joked.
While this impressive collection is noteworthy, JDCarpenter91 is not the only person to collect gaming hardware. Many other nostalgic gamers have shown off their gaming-themed rooms on social media over the past few months. Another example includes a gamer dad that had collected nearly all the Game and Watch systems.
It will be interesting to see if JDCarpenter91's impressive gaming corner expands in the coming months. With many more anticipated video games releasing in 2023, there is no shortage of modern titles to add to the collection. Regardless of how the Reddit user's gaming corner expands, it is nice to see people looking to preserve classic games and consoles from previous generations. Perhaps, this collection will inspire more gamers to make their own gaming rooms filled with nostalgia.
MORE: 10 Real Retro Console Tattoos Gamers Have Gotten