A 3D Animator and gamer has published an independent Unreal Engine character creation project inspired by Nintendo's customizable Miis.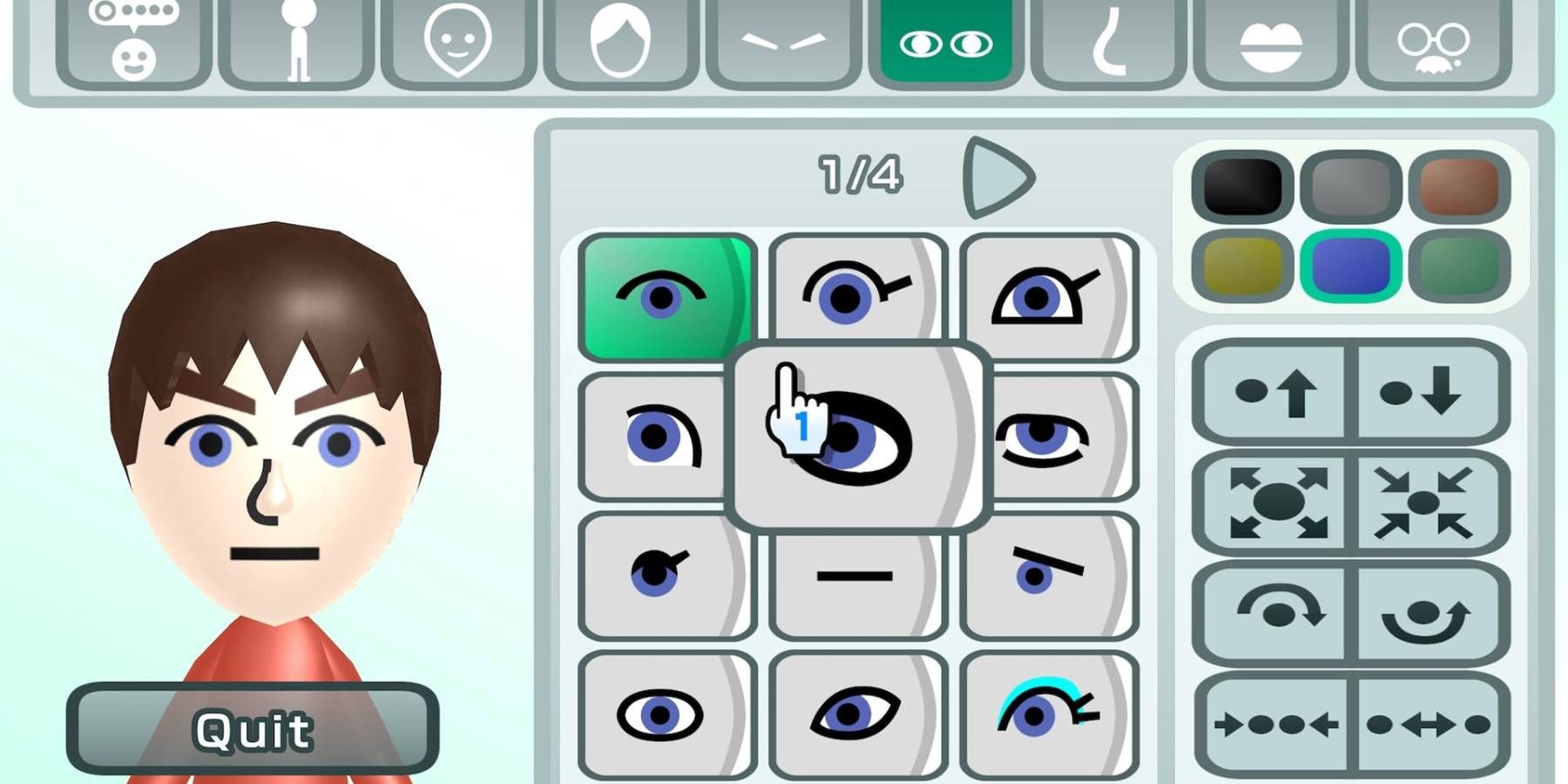 A 3D animator and long-time fan of Nintendo's highly customizable Miis, playable characters in games like Mario Kart Tour, has developed a Mii-inspired independent character creator with Unreal Engine 5. This is one of the latest projects influenced by Nintendo's enduring creative appeal.
Introduced alongside the 2006 launch of the Nintendo Wii, Miis are characters belonging to the Nintendo universe itself, as opposed to having origins in specific franchises. The characters are known for starring in several Nintendo titles, including Nintendo Switch Sports – the younger sibling to the Wii's launch title, Wii Sports. Both titles center around the Miis participating in a variety of athletic events, the latter having the player replicate actions like golf club strokes and football tosses with the Wii remote.
RELATED: Nintendo Switch Sports Passes Sales Milestone
Inspired by Miis' unique art style, developer Nick Ladd learned how to replicate similar, yet distinctive characters for a character creator called Lil Ladds. Leading up to the launch of Lil Ladds, Ladd was already a 3D animator with companies like Meta, Nickelodeon, and TEDtalks. As he was learning to design games with Unreal Engine 5, he used Miis as a goal for the type of character he was hoping to end up with.
Like Miis, Ladds, Lil Ladds' titular characters, have simplistic features whose interchangeability is the biggest draw for players. Players are able to change their Ladds' hair, facial expression, skin tone and more. As opposed to Miis who have 3D bodies and 2D faces, the facial features in Lil Ladds are 3D, and more diverse. Lil Ladds players are also able to scale the size of features like eyes, nose, and lips to be bigger or smaller. Because Miis have played in different game universes, their customizability tends to be higher in certain games – for example, the Miis' racing suits in Mario Kart Tour can be customized.
Nintendo's fans have always had remarkable creativity. Each major Nintendo franchise, such as Animal Crossing, The Legend of Zelda, or Pokemon, boasts of a wealth of impressive fan art. While there is Mii art that makes it into games like Super Smash Bros. Ultimate, it's rarer to see independent projects inspired by the Miis themselves.
Right now, Ladd states there is currently no option for Lil Ladds players to save the Ladds they create- a feature players find crucial in Nintendo Switch Sports and other games featuring their carefully curated Miis. Curious potential collaborators have flocked to the Unreal Engine creation regardless, some leaving comments hoping Ladd might evolve Lil Ladds' functionality in the future for use in other projects. It seems Ladd's characters have already started to inspire ideas of their own, and it's possible Lil Ladds could end up starring in a title of their own one day.
MORE: New Characters Should Have Been Standard in Mario Kart 8's Booster Course Pass DLC
Source: itch.io (via NintendoLife)