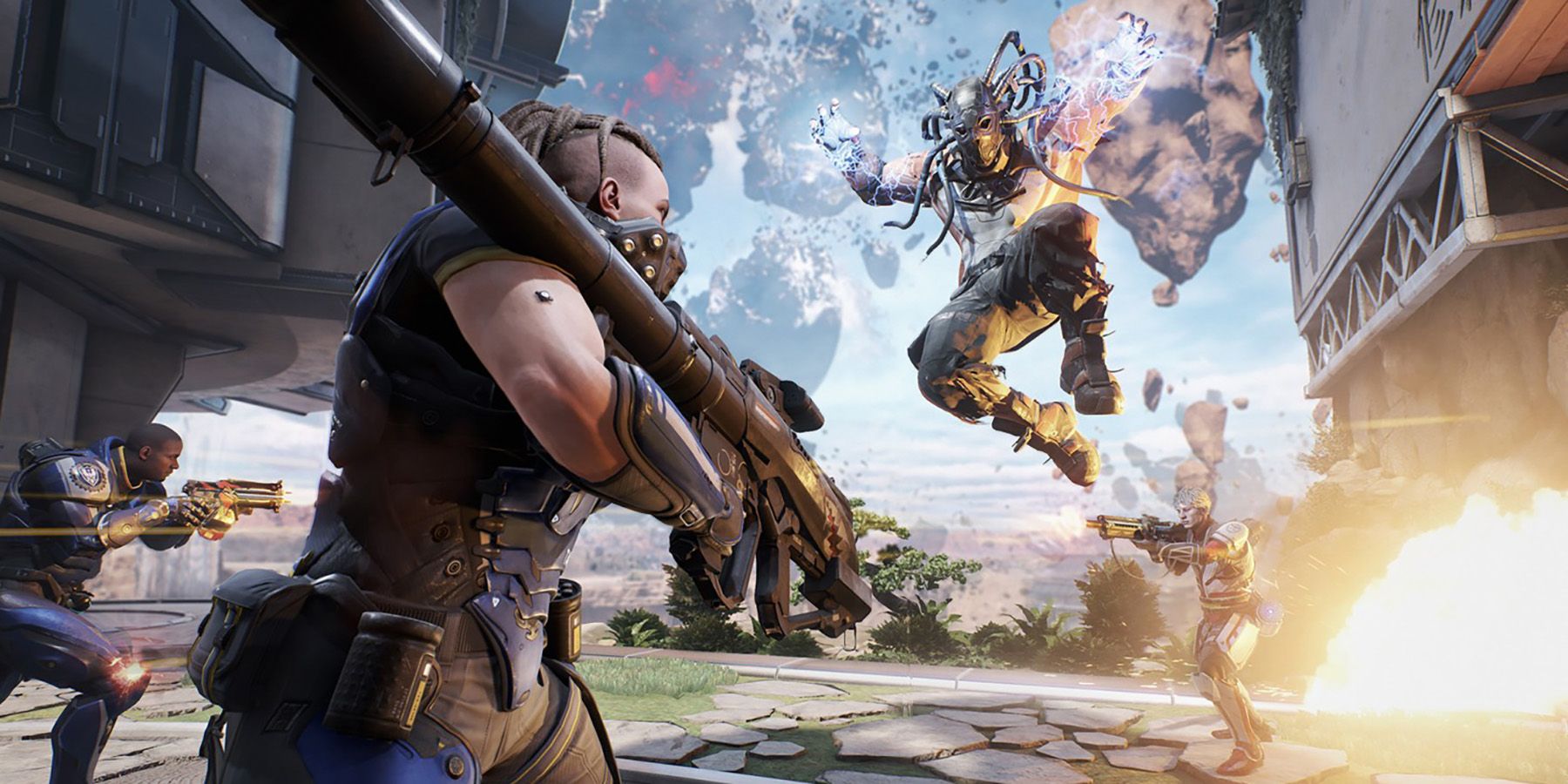 Games industry veteran and Gears of War creator Cliff Bleszinski, also known as CliffyB, has teased the potential return of the short-lived arena shooter LawBreakers. Bleszinski left the Gears of War series in 2012 and later helped found the studio Boss Key Productions, which developed LawBreakers.
Cliff Bleszinski has a long history of work in the gaming industry but is most well known for his contributions to the Unreal and Gears of War series, which helped put developer Epic Games on the map. Following his departure from the company in 2012, he helped found Boss Key Productions, which released the arena shooter LawBreakers and the battle royale game Radical Heights. Although LawBreakers received mostly positive reviews, neither title performed well commercially. Both games were officially discontinued when Boss Key Productions shut down in May 2018.
RELATED: The Coalition is Hiring for a Gears of War Game
News surrounding either of these games was all quiet until Bleszinski cryptically brought LawBreakers back into the public eye. On April 13, he tweeted that he had gotten a text from his lawyer regarding LawBreakers. Bleszinski gave no other information other than telling fans to "stay tuned." This mystified many in the gaming community who likely had not thought of the game in years. The launch numbers for LawBreakers were some of the lowest ever seen, descending even lower than those of the similarly fated Battleborn.
Bleszinski would add to this Twitter thread by airing his grievances over the gaming community's lackluster support of LawBreakers, lashing out at those who did not support the title sooner and lamenting the fate of Boss Key Productions. He left out any mention of the battle royale game Radical Heights, likely because Radical Heights lost nearly all of its players in two weeks and was poorly received by critics. This suggests that LawBreakers is the only franchise of Bleszinski's that is likely to be making any kind of comeback soon.
LawBreakers was released at a time in which the arena shooter genre was a major trend following the strong success of Overwatch. However, arena shooters are no longer as in vogue today, partly due to the release of some of the highest-rated battle royale games such as Fortnite, Apex Legends, and Call of Duty: Warzone. If done right, a new LawBreakers game would be in a much better position to succeed and would not blend into the crowd as much. With the aforementioned tweets being all there is to see of LawBreakers at the moment, it will likely be some time before fans see what comes from it.
MORE: Gears 5 May Have Backed Gears 6 Into a Corner
Source: Twitter