A Genshin Impact fan crates a concept that equips the popular five-star character Yae Miko with an outfit that makes her look like an Inazuma NPC.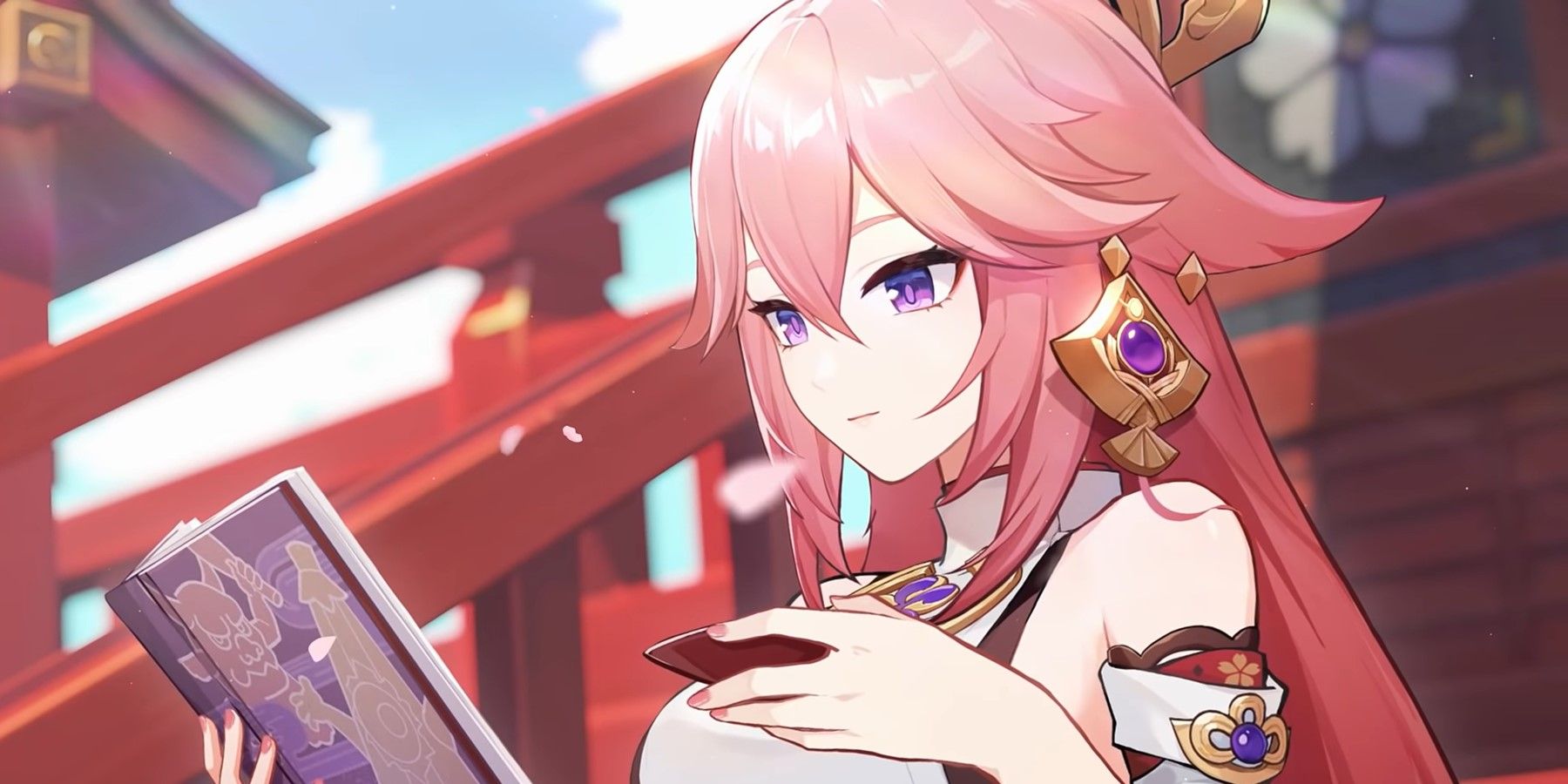 A fan-made Gesnhin Impact concept makes one of the playable characters, the Electro user Yae Miko, look like a regular NPC. Yae was released back in update 2.5, and she played a crucial part in the whole Inazuma arc where she was introduced as a kitsune that watches over the Grand Narukami Shrine, one of the most important places in the nation.
Yae Miko's last banner appearance was during Genshin Impact update 3.1, but many players probably skipped pulling for her at the time since the first part of the update featured the new Dendro Archon Nahida. Miko is also known for her connection with the Electro Archon and the official storyline revealed that she's one of Ei's few remaining friends.
RELATED: Genshin Impact Fan-Art Equips Dainsleif With Lisa's New Outfit
A new post by Reddit user normie_dude shows an interesting concept that equips Yae Miko with regular Inazuma-inspired clothes that make her look like a regular NPC. The post reached over 2.5k upvotes on the game's official subreddit and many fans claim that normie_dude nailed the design as the colors perfectly fit Yae's overall theme. Some comments even claim that they would prefer this skin instead of Yae's default outfit which is named Miko's Instruction. This Electro user has a unique personality and while she seems kind-hearted most of the time, Yae can also be very scary especially when she assumes her duties as the Guuji of the Grand Narukami Shrine.
Players who want to add her to their roster will probably have to wait a couple of months since her last banner appearance was three updates ago. Miko has a very specific play style that allows her to be the main DPS character even when she's not on the field. This is thanks to her Yakan Evocation: Sesshou Sakura, which allows Yae to deploy up to three totems that periodically deal Electro damage within a large area.
Yae has great synergy with the Dendro Archon Nahida since both of them have a great elemental application that allows them to constantly trigger Catalyze. She can also work great with her friend Raiden Shogun, but players need to assure that they have a decent supportive lineup. Yae Miko was one of the last Inazuma characters to arrive to the roster before HoYoverse introduced the mysterious Sumeru region.
However, recent Genshin Impact leaks have revealed that a new character tied with Inazuma could soon join the playable roster. There is not a lot of information about this unit besides the rumors that she will apparently be a new Geo user.
Genshin Impact is available now for PC, PS4, PS5, and mobile devices. A Switch version is in development.
MORE: Genshin Impact: All the Geo Characters in the Game and Their Backstories