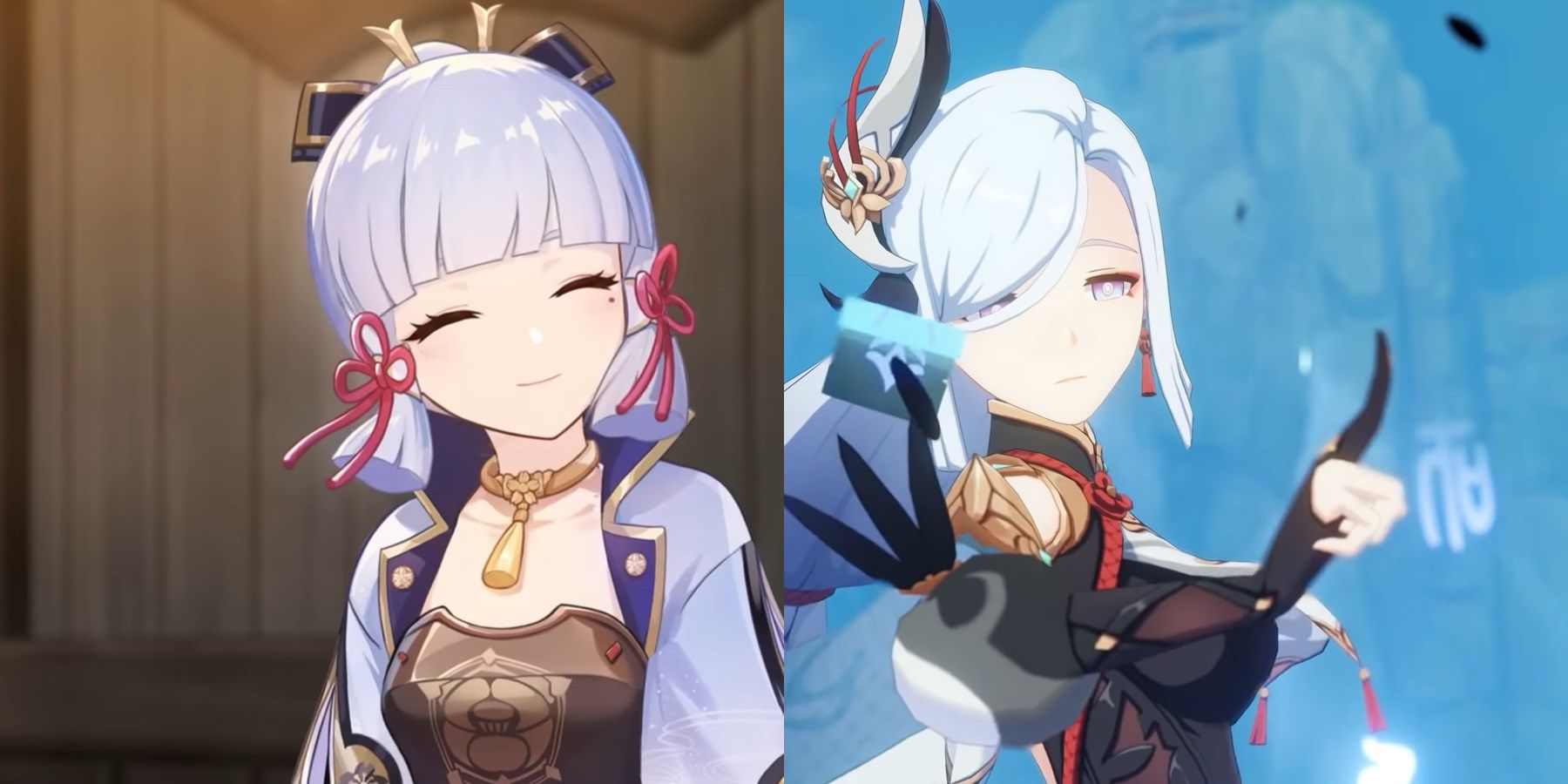 Genshin Impact has officially revealed the three four-star characters that will arrive in the second banner cycle of the ongoing update 3.6. The recently held Special Program live stream event already confirmed that the second part of the next update will feature two Cryo characters, Kamisato Ayaka and Shenhe.
This double banner will also feature the new four-star character named Mika who has been confirmed as a new Cryo polearm user. Genshin Impact players who want to acquire Dehya, who's the only new five-star character in 3.6, have a couple of days to do so as her double banner is scheduled to expire around March 20.
RELATED: Genshin Impact Concept Gives C7 Levels to Bennett, Fischl, and Barbara
Genshin Impact updates always include two banner cycles, each of which contains one or two five-star characters and three four-stars. These banners usually last for 3 weeks before a new set of limited characters arrive. Players who miss the opportunity to pull for a desired limited five-star character in Genshin Impact will have to wait a couple of months for their re-runs. The game's official Twitter account has finally revealed the five playable units that will be available on the Limited Character Banner in the second part of the update. According to the post, the banner will offer the following characters:
Kamisato Ayaka – five-star Cryo sword user
Shenhe – five-star Cryo polearm user
Sucrose – four-star Anemo catalyst user
Diona – four-star Cryo bow user
Mika – four-star Cryo polearm user
Multiple comments have pointed out that this will be the only Limited Character Banner in the game's history to feature four characters that have the same element with Sucrose being the only exception. The new four-star character Mika will be a new support who can deal damage with his unique crossbow and provide decent healing by using his Skyfeather Song.
Kamisato Ayaka is considered an S-tier DPS in Genshin Impact with a strong focus on dealing elemental damage. This makes the Mistspliter Reforged a must-have weapon for this Inazuma character. In order to make Ayaka even stronger, players should pair her with at least one additional Cryo user to trigger the Elemental Resonance that increases the party's Crit Rate by 15% against targets that are affected by Frozen.
Frozen and Melt are probably the two best elemental reactions in Genshin Impact parties that have a Cryo DPS. Ayaka has great synergy with the second five-star character on the banner, Shenhe, whose kit revolves around having as many Cryo users in her team as possible.
Genshin Impact is now available on Mobile, PC, PS4, and PS5. A Switch version is in development.
MORE: Genshin Impact: 13 Most Meta Characters