One Genshin Impact player shares an impressive fan-made concept featuring one of the fan-favorite characters, the immortal Dainsleif.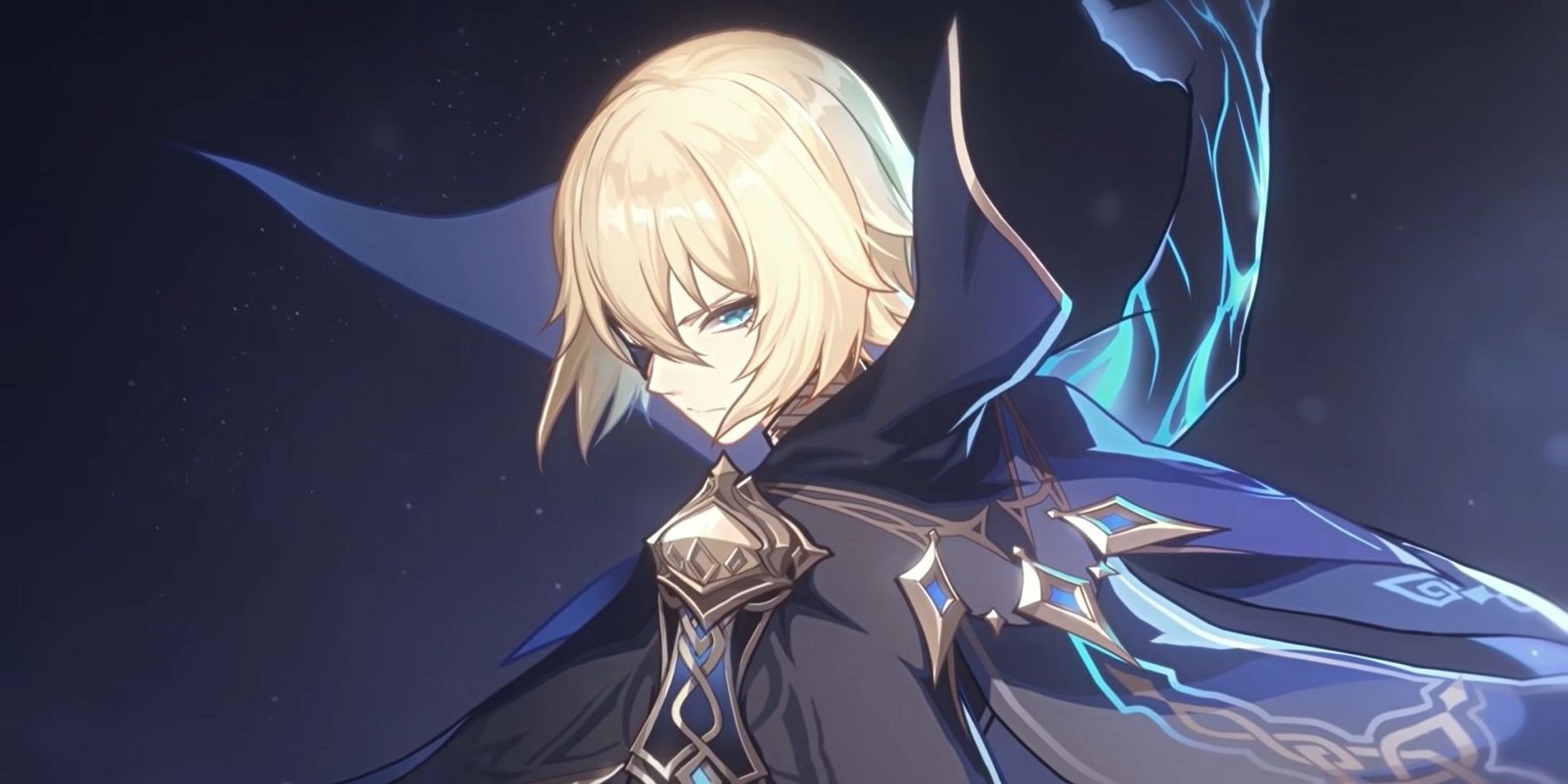 A Genshin Impact player has shared an interesting fan-made concept featuring one of the most mysterious characters in the story so far named Dainsleif. This unique character appeared in a couple of quests and is expected to be one of the most important characters in the game's end-game storyline.
Genshin Impact already confirmed that Dainsleif will eventually become a part of the roster in a trailer video released back in September 2020. However, it's highly unlikely that Dain becomes a playable character in the current arc which revolves around the new Sumeru region and its Dendro Archon, Nahida, also known as Lesser Lord Kusanali.
RELATED: Genshin Impact Success Inspires Sony to Further Invest in Chinese Development Program
A new post on the official Genshin Impact subreddit shows Dainsleif's potential appearance after achieving godhood in Teyvat. Reddit user CWHardKnight has shared an impressive concept showing this mysterious character at the peak of his power. The fan art was well-received in the community as the post reached over 2k upvotes with many players claiming that they would prefer this version of Dain in their roster. He is known as the former captain of the Royal Guard of Khaenri'ah, which is the infamous region that rebelled against the Teyvat gods.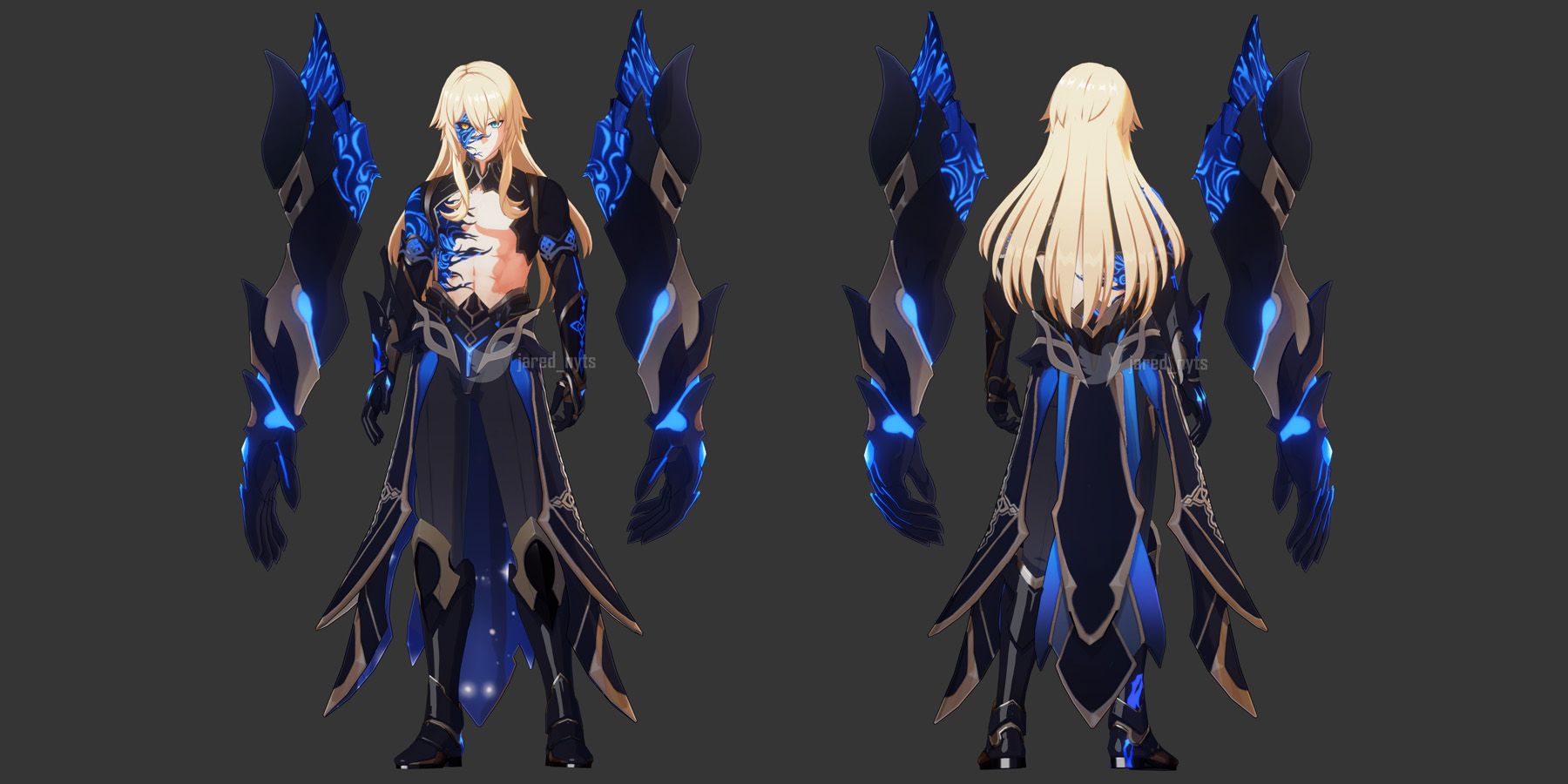 Khaenri'ah was destroyed during the cataclysm 500 years ago which led to the creation of the Abyss Order, one of the main antagonistic factions in Genshin Impact alongside the Fatui organization. The members of the Order are usually mysterious, but terrifying monsters with elemental powers. During the "We Will Be Reunited" quest, Lumine and Aether revealed that Dainsleif is fighting against the Abyss despite being from Khaenri'ah, which means that he could become a villain in the future.
Considering Wanderer's unexpected announcement, some fans are hoping that HoYoverse could add Dainsleif to the roster much sooner than expected. Similar to Dain, Wanderer, previously known as Scaramouche, also plays a huge part in Genshin Impact's storyline which led many players to believe that he is one of the end-game bosses.
However, his involvement in the ongoing Sumeru storyline will apparently bring the famous Balladeer to the good side. After receiving his own boss domain in update 3.2, the official live stream even for Genshin Impact version 3.3 has confirmed that Wanderer will arrive in a couple of days. He is scheduled for the first banner cycle which will also include the five-star Geo user Arataki Itto as well as the new four-star character, Faruzan.
Genshin Impact is available on mobile, PC, PS4, and PS5 with a Switch version also in development.
MORE: Genshin Impact: Creepy Faceless Ayato Trend Explained
Source: Reddit