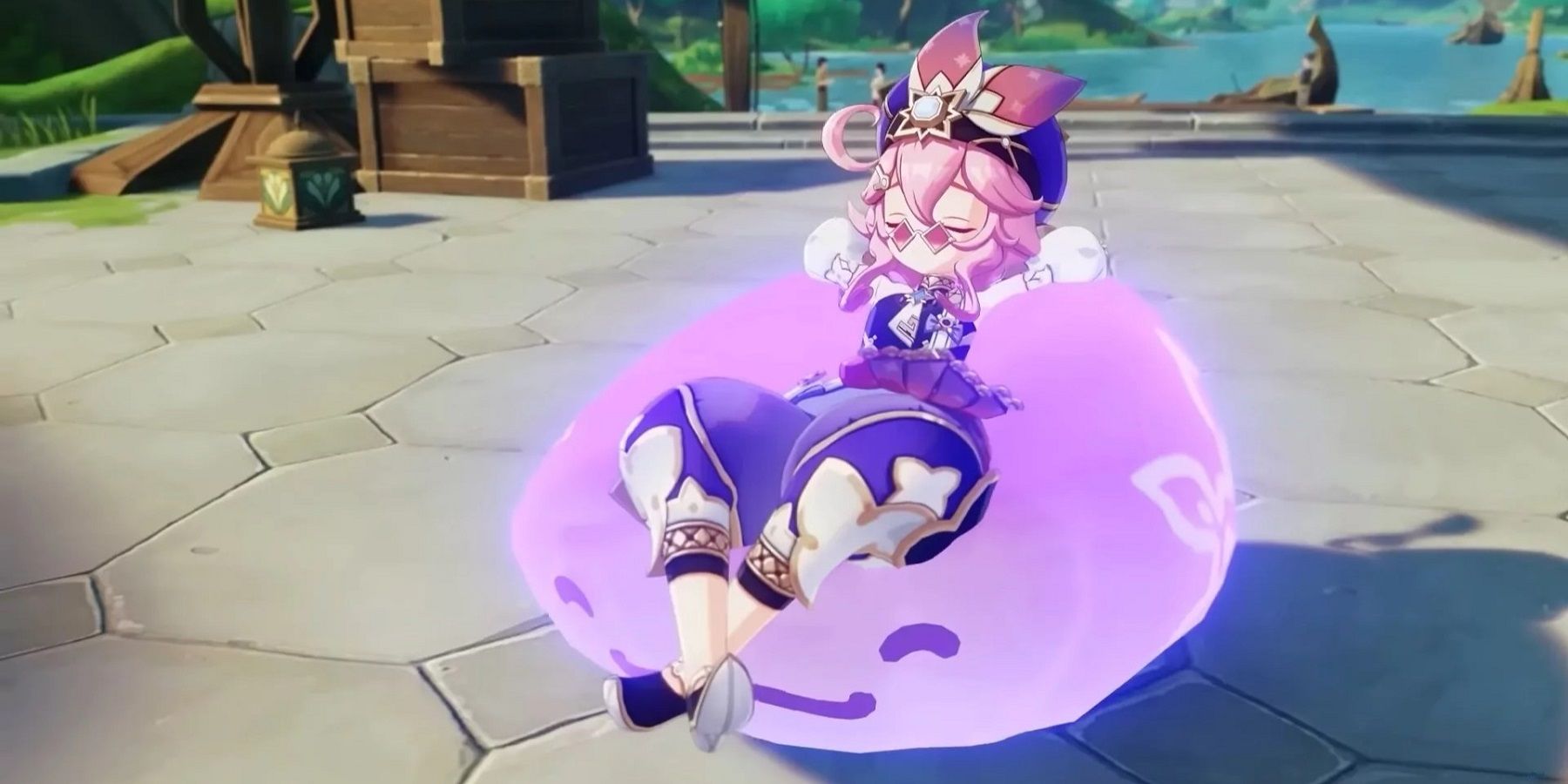 A Genshin Impact player manages to increase Dori's HP to an incredible amount, allowing the character to withstand powerful attacks from powerful bosses without risk. Genshin Impact's artifact and weapon upgrade system allows players to bolster their characters' stats in order to challenge high-level content such as Spiral Abyss floors.
Dori was initially brought into Genshin Impact with the massive version 3.0 update, which introduced the Sumeru region and multiple new Dendro characters. Specifically, she was brought into the event wish pool during the second phase of Genshin Impact version 3.0. Despite her short stature, Dori fights with a claymore and deals heavy physical damage to enemies. She's also equipped with an Electro vision, allowing her to electrically charge enemies and cause powerful elemental reactions. As one Genshin Impact player points out, Dori's health may be increased to an enormous amount as well.
RELATED: Genshin Impact Reveals Shenhe and Ayaka Weapon Banner
Genshin Impact player and Reddit user Gentlemanor reveals an incredibly high HP stat for Dori while playing through floors of the Spiral Abyss, which serves as the game's weekly endgame content. The user's Dori has a max HP stat of 63,076, allowing the popular Sumeru character to survive onslaughts of powerful enemies in the Spiral Abyss. Since Dori's health is unlikely to go higher through artifact and weapon upgrades, Gentlemanor believes the character is in her "final form."
Dori's impressive max health is possible by investing materials and Mora into artifact sets and weapons that primarily target an increase in the HP stat. For example, equipping two pieces of the Tenacity of the Millelith artifact set immediately increases HP by 20%. Individual artifacts and weapons may further increase max HP to a tremendous degree alongside other stats like attack, elemental resistance, and elemental damage bonuses. Characters such as Zhongli and Hu Tao may also reach a very high amount of health due to already having excellent base stats in that regard.
Dori appears to be one of the most resilient characters currently available in Genshin Impact due to her high HP stat potential. However, using an artifact set that prioritizes an increase in health may cause a player to compromise on attack and defense stats for their character. Striking a balance between attack and defense may make up for the loss in overall max health since the character may defeat high-level enemies more quickly. This is important to consider when making the best build possible for Dori.
Fortunately, team composition may make up for one character being weaker in a battle scenario in Genshin Impact. When Genshin Impact version 3.6 launches, Baizhu may be a powerful Dendro character to pair with Dori due to the Aggravate elemental reaction.
Genshin Impact is available now for Android, iOS, PC, PS4, and PS5. A Nintendo Switch version is currently in development.
MORE: Fontaine Could Be Very Different From Other Genshin Impact Regions