Although it officially releases tomorrow, Hogwarts Legacy is already the most popular single-player game on Twitch according to new statistics.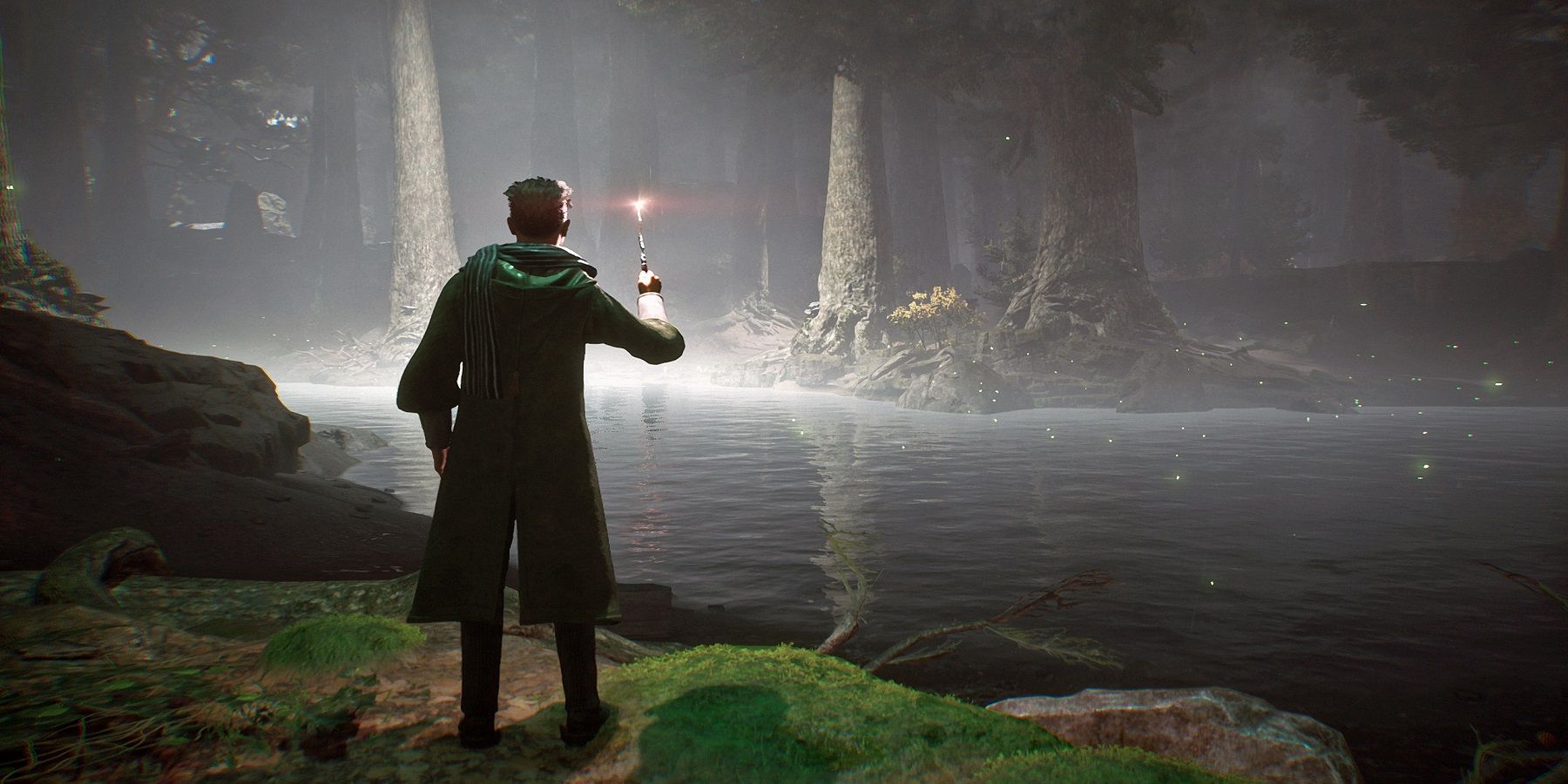 Despite having not been officially released yet, Hogwarts Legacy has already garnered enough Twitch views to become the most popular single-player game ever on the platform. It has been several years since the last console game set in the Harry Potter universe was released which may be attributing to the incredible Hogwarts Legacy Twitch success.
Developers behind Hogwarts Legacy have announced many things along the development process, and the latest update shows how many viewers the game has attracted on Twitch. The game has largely reviewed well, but other than purchasing the Hogwarts Legacy deluxe edition, most players that are watching their favorite Twitch content creators may not have a copy of the game until the February 10 release date. Some other popular single-player games that have risen and fallen in views on Twitch over the years that pale in comparison to Hogwarts Legacy are Elden Ring, Cyberpunk 2077, and Sonic Frontiers.
RELATED: Hogwarts Legacy Player Discovers Historical Inaccuracy in the Game
The Hogwarts Legacy Twitter account recently confirmed that the modern console version of the game has reached 1.28 million peak concurrent viewers during its early access phase. The account thanks the Twitch community for the achievement which may be difficult for future single-player games to overcome given the number of people that showed up for the early access. The astonishing figure edges out Elden Ring's 752,669 concurrent peak, and even Cyberpunk 2077's 1.14 million views in an impressive rise up the charts.
High anticipation of Hogwarts Legacy may not be the only thing attributing to the impressive statistics as Twitch drops have also been implemented with its launch, allowing players to unlock in-game content ahead of the official launch. Many of Twitch's top content creators like Summit1g, Asmongold, Esfand, and Angry Joe are among the people livestreaming their experiences in Hogwarts Legacy, while Hasan Piker has stated that he won't be playing it due to the controversy surrounding Harry Potter author J.K. Rowling. Despite its immense Twitch success, Hogwarts Legacy is also being boycotted by a portion of the gaming community which may suggest that the title would be even more widely adopted if it wasn't.
Given the fact that Hogwarts Legacy has yet to officially release, the game may see even further attention on Twitch as more content creators delve into the prequel to the Harry Potter series. Avalanche Software hasn't confirmed a post-release content roadmap for Hogwarts Legacy, but the action-RPG may see support beyond launch given the figures the game is already seeing.
Hogwarts Legacy will release for PC, PS5, and Xbox Series X/S on February 10, and is scheduled to release for PS4 and Xbox One on April 4, and Nintendo Switch on July 25.
MORE: Exclusive Hogwarts Legacy Quest is Big Reason to Choose Hufflepuff