The classic spell for turning a witch or wizard's wand into a flashlight in Hogwarts Legacy can reveal more than just what is hidden in the shadows.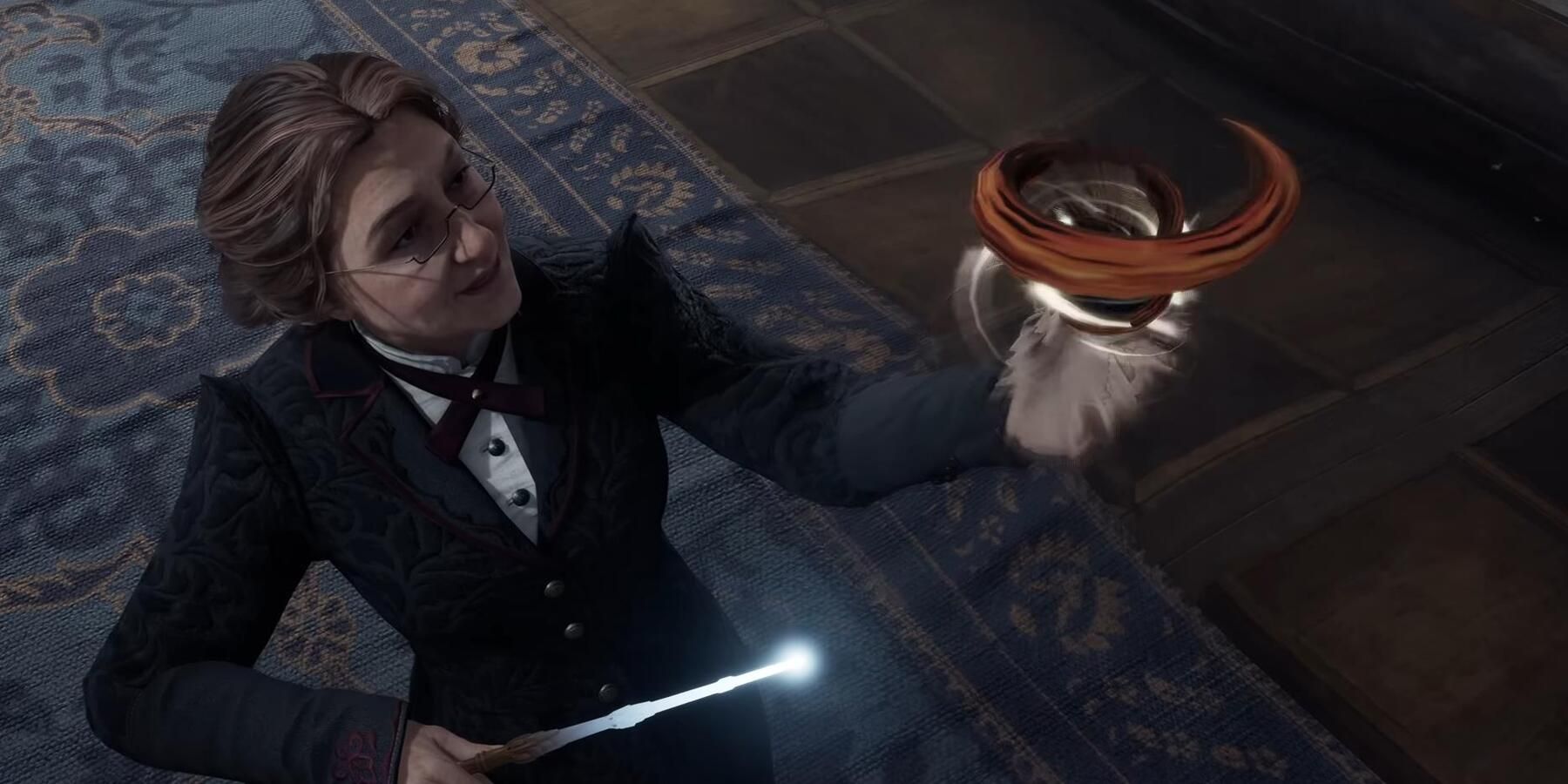 A post online highlights a well-hidden secret in Hogwarts Legacy revealed when the Lumos spell is cast in certain areas within Hogwarts Castle. The charming inclusion is yet another layer in the phenomenally interwoven sense of exploration and discovery in the world of Hogwarts Legacy.
The verdict is out, and from a critical and sales standpoint, Hogwarts Legacy has surpassed even the most optimistic projections. Besides FIFA and Call of Duty, the game is the biggest launch since Red Dead Redemption 2 and was just crowned the most popular single-player game of all time on Twitch. While criticisms have cropped up regarding Hogwarts Legacy's PC optimization as well as some of the fetch quest design of the side missions, they come as nitpicks in comparison to the overwhelmingly positive overall reception to the game.
RELATED: Hogwarts Legacy PS5 Version Gets Update
Reddit user KomradKomrad posted a secret in Hogwarts Legacy regarding a series of hanging tapestries and the Lumos spell. When the radiant tip of a witch or wizard's wand is held up to one of the six threaded vignettes decorating Hogwarts Castle, their image shifts. Viewing them all in their original form and then under the filter of Lumos tells a tragic narrative of a woman in two timelines. In the normally-lit tapestries, she is a new mother, living in a small village that bands together to ensure her safety by hunting down a local werewolf. In the Lumos-lit tapestries, she has still just given birth, but is soon after bitten by a werewolf, then ruthlessly hunted and driven away by her own village, cursed to forever be apart from her child.
While the tapestries have no bearing on the Main or side stories in Hogwarts Legacy, they do have their own field guide page and are a great example of the passionate care that Avalanche Software has shown in its version of the Harry Potter world. In a world absolutely overflowing with secrets to discover and collect, the sense of environmental storytelling in Hogwarts Legacy is top-shelf. The werewolf tapestries are just six of a seemingly endless stream of unique pieces of art which line the halls of Hogwarts, giving the castle a charming personality.
Despite the recent announcement that there is no planned DLC for Hogwarts Legacy, given its unprecedented success the safe assumption is that those plans may change. While gamers are already eager for more from Avalanche Software, like other acclaimed games with carefully-hidden secrets, Hogwarts Legacy players will keep uncovering new aspects of the base game for weeks to come.
Hogwarts Legacy is out now for PC, PS5, and Xbox Series X/S with PS4 and Xbox One versions coming April 4 and a Switch port dropping July 25.
MORE: Hogwarts Legacy Has Some Obvious Ways to Go for DLC