In February 2009, a new series premiered on a niche cable channel called Logo. The show followed nine drag queens through a competition that both parodied—and exalted—the reality-show fare that dominated TV at the time. It was part America's Next Top Model, part Project Runway, sometimes American Idol, and a pinch of Jackass. The series was scrappy. (See: the meager $20,000 prize for the winner.) The camera was seemingly smeared with Vaseline. The panel of judges wasn't camera-ready. And the title suggested it might be some sort of program about vehicles.
14 years and 200 episodes later, RuPaul's Drag Race is a cultural staple. Perhaps the biggest surprise is that the format has remained relatively unchanged: 14 or so drag performers from across the country show off skills in comedy, singing, fashion design, and just about anything else you can imagine. Land in the bottom and you lip-sync for your life. Remain until the end and you're crowned America's Next Drag Superstar. With 26 Emmy awards, 16 international franchises, and several All Star iterations, what once was a cheeky series about men in wigs has become a mainstream movement about love, acceptance, and empowerment. And yet, as the series finishes its 200th lap, more than a dozen pieces of legislation across America suggests that drag has gone too far. Sitting representatives have conflated drag with trans women. Others have alleged drag entertainers are grooming children.
Where drag used to be a queer art form that only existed well past the witching hour, it's now become a mainstay of pop culture, thanks in no small part to Drag Race's influence. As Drag Race celebrated 200 episodes last week, it's time to reflect on its legacy—and future. So, how has Drag Race become an enduring phenomenon in an era when so many others are railing against it? We reached out to 13 drag entertainers, three of the show's judges, and 13 state representatives to find out.
To understand RuPaul's Drag Race in its current form, you have to remember what makes up its past—and what it means to the 212 drag queens who have sashayed into the show's workroom. It's a privilege in the drag community that can catapult a performer into superstardom. And this isn't even niche superstardom. Season Five winner Jinkx Monsoon recently revitalized the Broadway show Chicago with a limited run as Matron Mama Morton that yielded multiple sold-out performances. Contestants have even been tapped to walk in Rihanna's Savage X Fenty runway shows.
The entrances are what kick off each season, but what once was a simple hello has evolved into a branding opportunity. It's a chance to introduce a catchphrase, or at minimum, let people know what your shtick is. For series favorites like Raja, it might be, "Did someone call for an eye-con?" How about Alaska's signature "Hiiiiii" that adorns shirts and mugs? For someone like Season Two's Jujubee, it's a bit less calculated.
"I think a lot of the queens that audition now think they should go on and create their catchphrases and sell merch. That's really the difference for me. In Season Two, none of us gave a shit about what we said," former contestant Jujubee jokes over Zoom, as she prepares for a show in London. "Walking through the door of the workroom—back then, there was an actual door—I entered as if it was Three's Company. Like, Hi, neighbor!"
Meanwhile, Season Seven contestant and All Stars winner Trixie Mattel recalls having an entirely different mindset ahead of her entrance. "I remember looking in the mirror, clear as day, just saying, 'You're a fraud, and they're all about to find out. You've pushed the envelope so far and now you actually got yourself in a place you shouldn't be. You're about to flop.'"
Drag Race memories range from panic attacks to pep talks, akin to how an athlete might psych themselves up. But there is always one shared sentiment—best summed up by Season 12 winner Jaida Essence Hall, who remembers thinking, When I walk in here, my life is going to change forever.
There's this running joke that the season premiere of Drag Race has become akin to the "Gay Super Bowl." Across cities like New York City and Los Angeles, you can find watch parties by the dozens. But in other parts of the country, the show can be a lifeline for the queer community. "We're the first viewing party that Western New York has had," drag queen Vanna Deux says while preparing for her watch party in Buffalo. "So people are coming from hours away to watch the show with us, because it's just the spirit of the community."
One of the first moments the popularity sunk in for Season Six winner and insult comic Bianca del Rio came while her season aired. Not knowing if she'd won, she was hosting her own watch party at a bar when a bar patron called her out for what he construed as racist humor against the Hispanic community. (Bianca del Rio is Cuban and Honduran, herself.) Video of the exchange went viral by the next morning.
"I was horrified because I didn't know there was a camera—not that I was ashamed of what happened," she remembers. "I just didn't know what it ended up being and I had to sit back in horror as I watched and I went: You know what, that bitch deserved it."
Around the same time, the show started snowballing into a larger phenomenon, which made Drag Race as relevant as the material it originally referenced. "It's sort of like Scream now," Mattel says. "It talks about the canon of itself while doing it and whether or not you like that is totally up to you." That's where the references, the merch, and the catchphrases come in. Drag Race fans formed their own kind of language out of it, like a fiercer version of Klingon.
It goes back to representation, no matter how trite the word has become. Drag performers interviewed for this story referenced pop culture staples such as Solid Gold, To Wong Foo Thanks for Everything Julie Newmar, and Will & Grace as sources of queer representation growing up. But it can go two ways. Other performers, like Seasons Nine and 10 finalist Eureka, remember the negative examples: Jerry Springer. Maury. Dave Mathis. "And most of the time we were shown in a very volatile, violent, or satire [sic] light," Eureka says. "Never in a positive light."
Eureka likened the experience on Drag Race to her own kind of education. Throughout her initial two seasons, she was challenged to reflect on her own prejudices about race and body image. "Seeing yourself on TV is interesting," she says. "You hear those things and those jokes. [I was] raised around in East Tennessee. But then you find out it's pretty shitty and hurtful."
Drag Race has always had an interesting relationship with itself, evolving along with the times. What started out as a show that parodies other shows has become more of a mirror, reflecting our cultural and political climate. Having lived through three election cycles, Drag Race has lampooned televised debates, promoted voting rights for marginalized groups, and reckoned with its responsibility to social change.
Performers come on the show with their own syllabi. Take Season 13 winner Symone, who pulled directly from headlines to make a point. "Around the time we were getting asked on the show, George Floyd had happened," Symone recalls. Later that season, she wore an all-white dress, styled with two bullet holes and the words "Say Their Names" written in fake blood. "For me, it was not necessarily a duty, but… I wanted to say something in my own way and show people where I stood." Other contestants, like Kylie Sonique Love, tearfully came out as a trans woman at the end of Season Two when phrases like "she male" and "tranny" were still commonplace on the show. She returned years later and secured an All Stars crown as the franchise's first out trans winner.
Those moments don't go unnoticed. Taylor ALXNDR, a drag performer in Atlanta, has been watching the series since season four and hosts weekly watch parties. "I think that Drag Race is educating others as it's also being educated," Taylor explains. "I think that the forces behind Drag Race are also adapting to the current landscape of drag and so a lot of the problematic language and aspects of drag that were commonplace in drag culture have faded out because drag itself has evolved."
That evolution hasn't come without growing pains. The series has had an uphill battle with its fanbase and their online treatment of queens. "They don't like POCs and they don't like big girls," says Season Nine contestant and All Stars winner Shea Coulée, chatting over FaceTime from her home in Chicago. "And they will find any excuse to try and downplay your talents or your contributions to the art of drag just based off of those things. It's really eye-opening."
For drag entertainers like Johnny Deep, who performs as a drag king in Knoxville, Tennessee, they'd like to see the show explore the further reaches of drag. "I may have an opinion that isn't as popular, but I feel like drag is not men's and women's sports," they say. "It's just not." While other series may have blurred the lines between the two, Drag Race remains a show for queens, tasked with expanding its prowess and expertise, without losing its initial charm.
For anyone whose attended a drag show, they likely know barbs come with the territory. As the series and its reach has grown, some of the bite that defined earlier seasons has softened a bit. "I remember somebody saying online at one point in a critique going 'Bianca wouldn't last in the modern Drag Race', and I have to agree," Del Rio says, taking off makeup over Zoom after filming the show's after-show, The Pit Stop. "I'm not a homogenized Tik-Toker who loves everyone and thinks everybody deserves an award."
The social media tsunami of drag is its own beast, too. Drag Race clips have become the foundation for a whole new crop of queens. "It has made every twink with a wig think that they're [Season Eight finalist] Naomi Smalls," Deux says, laughing. "But I think what it has done is give queer people something to cheer for." Even del Rio admits how much Drag Race has changed culture, adding, "If I sat here saying it's not impactful and that it's all gone to shit, that would be extremely hypocritical of me—because it has shifted and changed my life without a doubt."
The footprint of Drag Race—which was watched by about 750,000 people on its Friday night premiere, making it the number-one cable entertainment show for the day—is undeniable. "I think we've been doing the same show since the beginning," says Ross Mathews, who has been a judge on the series since Season Seven. "It's almost like the culture caught up to what we've been doing." Multiple queens have gone on to walk high fashion runways. Several have been in movies. Coulée was cast in Marvel's upcoming Ironheart. It's all kind of wild.
Longtime drag staple Sasha Colby has even noticed a shift since appearing in this current season. "Anywhere in Brooklyn, it's so funny—a straight girl would be sitting there and [see me] and be like, Mother," she says over FaceTime. "[Drag Race] actually helps fund designers and hair wig makers. It's now its own ecosystem. Drag was a merit of pop culture, whereas now drag is making pop culture."
With all that influence, Drag Race finds itself the most visible piece of a community under attack. States are currently rolling out a whole litany of anti-drag bills. Most seek to limit children's access to drag. Some feature coded language that could criminalize dressing in accordance with one's gender identity. A few could felonize drag and penalize parents for allowing their children near it.
"It's very interesting to me that such a marginalized and, for so long, criticized and ostracized group of people are becoming the number-one riot and raid and topic of conversation out of the blue," says Kerri Colby, a Season 14 contestant.
The friction is apparent, from big cities to smaller towns. "I definitely see a lot of more aggressive conservative pushback against trans individuals and drag reformers," says Taylor ALXNDR. "My drag sister, Naomi Dix in North Carolina, was doing an all-ages drag show. Somebody attacked the local town's power grid and took out the power to, like what? 30,000, 40,000 people?"
"There's always been this exact ratio of people who want to hurt us and people who love us. That ratio has just swelled," says Mattel, who had her own recent spat with House Representative and alleged drag queen George Santos. "I don't put on a wig and go, 'I hope someday everyone accepts this!' If I wanted everyone to like me, I would have never started doing drag."
When asked about her exchange with Santos, Mattel added, "I cannot comment on that because if I give that person one more headline I'm going to shoot myself."
After reaching out to 13 state representatives sponsoring 12 different anti-drag bills (there are currently 15 being considered), only Montana Representative Braxton Mitchell wrote back, responding to the question of how to legislatively differentiate between sexual and non-sexual drag. "The clear intent of this legislation is to protect minors from a form of entertainment that is not age-appropriate," he said over email.
"In reality, I think everybody is a little bit of a drag queen," says current contestant Malaysia Babydoll Foxx. "Drag is about being someone you aren't on a regular basis. Even in politics, you are a drag queen. You have to put on your suit and go in there and sell yourself. You have to get the votes. We're all playing a role."
In response to the idea that drag entertainers are a potential danger to children, Coulée referenced a tweet of hers that went viral late last year after watching a supercut from the series To Catch a Predator.
"When we really want to talk about labeling people as predators, let's really label the actual predators as predators, mama. There isn't evidence to support it."
Others see the legislation as a wedge between people of all walks. "When you're at a gig, you have people that are maybe Republicans and then you talk one-on-one and bond over some random shit and connect on an individual level," Deep says. "The problem with this legislation is that it moves the needle past it being a hotbed of polarized individual beliefs… When you're just simply focusing on survival, you can't make bridges in the community."
For some people, Drag Race has been that bridge. The question as to what Drag Race should do with its next 200 episodes is complicated, especially for a reality series with so much currency. The consensus on what drag is and isn't—and where it should and shouldn't be—isn't even unanimous in the drag community. But if the queer ancestors who founded the art are any indication, anyone trying to eradicate drag or the people who do it have a battle and a half ahead of them.
"You have to think, we must be doing something right to piss these people off," Mathews says. "I would imagine that Drag Race won't be shifting course–in fact, I think it's time to go into overdrive."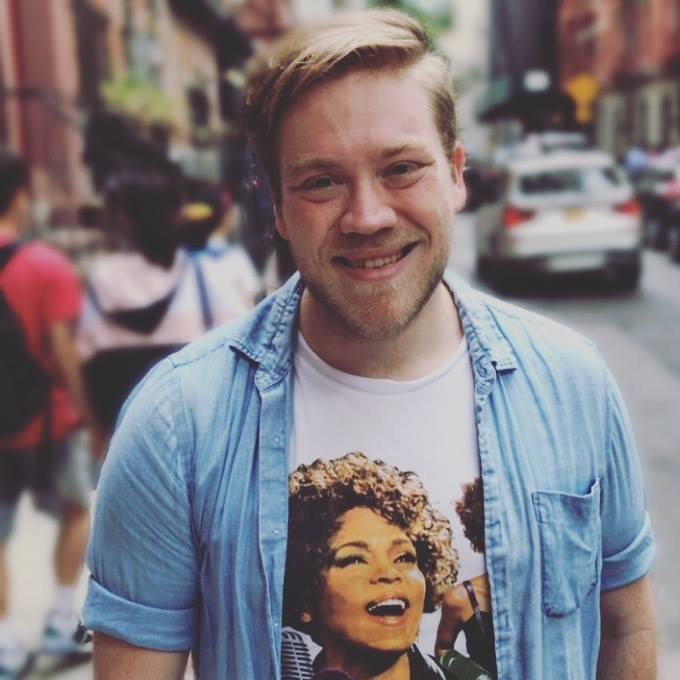 Writer
Justin Kirkland is a Brooklyn-based writer who covers culture, food, and the South. Along with Esquire, his work has appeared in NYLON, Vulture, and USA Today.