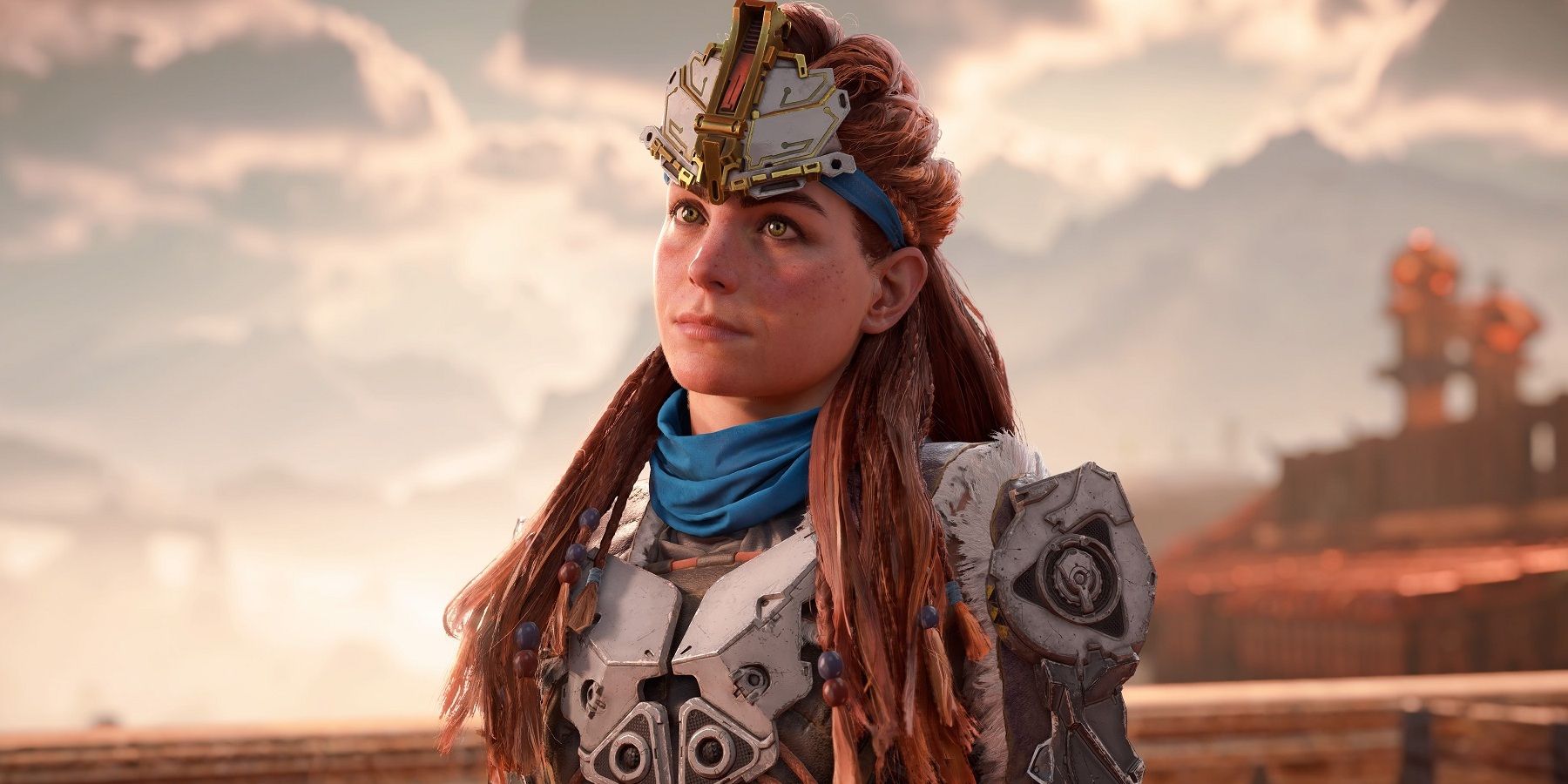 A Horizon fan has sculpted a stunning bust of series protagonist Aloy, a project which took hundreds of hours to complete. With the recent release of the Burning Shores DLC for Horizon Forbidden West, there is no shortage of inspiration for the artistically disposed.
The Horizon community has been creative ever since Horizon Zero Dawn launched back in 2017, no doubt enamored by its unique artistic approach. Beyond the iconic robotic dinosaurs, Horizon has been praised for its post-apocalyptic beauty and the fictional cultures found within. Aloy is a character that cosplayers have come to adore, with her in-game fashion options posing a fun challenge to replicate.
RELATED: Funny Horizon Forbidden West Clip Shows Aloy Discovering a Lazy Quen Worker
An image uploaded to Reddit by NastiDePlastis takes inspiration from Horizon's roots, presenting an incredible sculpture of the protagonist. The independent artist discovered a love for sculpting during the Covid-19 pandemic and spent approximately 300 hours handcrafting this particular project. Comments concurred that the colors accurately captured Aloy's aesthetic and that her hair was stunningly detailed, astounded that it was achieved purely by hand. Some went so far as to claim the bust looked better than any official merchandise.
The arrival of Aloy's most recent adventure in the Burning Shores was unfortunately met with an intense review-bombing campaign. However, unlike the PC ports for The Last of Us Part 1 and Star Wars Jedi Survivor, performance issues were not the driving force of this discontent. It was instead the introduction of an optional romance with another woman that prompted a homophobic backlash, dragging the Metacritic score far below the positive consensus of both critics and the community at large. Metacritic has since responded and noted that the vast majority of negative reviews had seemingly been conducted in bad faith. As a result, it would be reviewing its user-review process.
But in other and more uplifting news, Guerilla Games have all but confirmed a third entry is to come. However, the studio is now likely focused on the upcoming Horizon multiplayer game that is part of PlayStation's strategy to expand its live-service portfolio. Little is known about the project, Guerilla was searching for a Lead World Designer and specified in the description that this would be its next release. With February's PS VR2 spinoff Horizon Call of the Mountain, it is clear that Sony is intent on developing the brand further, and with other confirmed projects in the works, fans have plenty to look forward to.
Horizon Forbidden West is available now on PS4 and PS5, and Burning Shores is available exclusively for PS5.
MORE: How Horizon Forbidden West's Burning Shores Antagonist Stands Out from the Far Zeniths