John Dutton, America's cowboy patriarch, could be leaving us. Over the course of five seasons, the western drama Yellowstone has reigned supreme as the most-watched show on cable television. Kevin Costner, the series lead, just won the Golden Globe for Best Actor in a Drama TV Series. He plays John Dutton, the head of Montana's wealthiest ranch, and the only thing stopping greedy hands from sapping off his family's generational land. He's killed for this slice of Paradise Valley—even raised his children to be his ruthless soldiers—but now a new report claims that the star is giving that all up.
According to Deadline, Costner will depart Yellowstone, while series creator Taylor Sheridan and the Paramount Network are "plotting a potential franchise extension to continue the Dutton saga" with Matthew McConaughey to star. (Yes, we're serious.) "It isn't clear at present whether the McConaughey-fronted franchise extension will be set on the Dutton ranch in Montana or elsewhere. But the new project is way more than just talk." Let's digest this together—because that's just the beginning of this insane news.
What In the Yee-Haw Just Happened?!
When we last left the Dutton family, we were amid a not-so-great season. In an essay last month on the success of 1923 and the fans' growing disdain for the slow direction of Yellowstone Season Five, we declared that Yellowstone had been sacrificed to promote its spinoffs. Now, even though things were looking to potentially heat up when the series returned this summer, it appears that Yellowstone has been sacrificed entirely.
As Deadline reported, tensions were apparently brewing between Sheridan and Costner, as the star felt that the series was taking up too much of his time. Costner allegedly wanted to shoot the second half of Season Five in just a week, sources told Deadline, which was just not feasible. The star is also currently directing, writing, and starring in his own upcoming Western film, Horizon, for Warner Bros. After Paramount told Costner that shooting in just a week would be impossible, he reportedly decided to move on to his other project.
"We have no news to report," a spokesperson at Paramount told Deadline. "Kevin Costner is a big part of Yellowstone and we hope that's the case for a long time to come. Thanks to the brilliant mind of Taylor Sheridan, we are always working on franchise expansions of this incredible world he has built. Matthew McConaughey is a phenomenal talent with whom we'd love to partner."
What Will Happen to Yellowstone?
According to Deadline, "It is unclear which of the Yellowstone cast will move over to the McConaughey-led series, but it is expected to include several of the big stars," including Luke Grimes, Kelly Reilly, Wes Bentley, Cole Hauser, Kelsey Asbille and Gil Birmingham. Sheridan has become very "frustrated" with the situation, understandably, and morale among the cast is reportedly very low.
Aside from Yellowstone, Taylor Sheridan is also stretched thin at Paramount. He's currently working on the 1923 spinoff, Mayor of Kingstown with Jeremy Renner, Tulsa King with Sylvester Stallone, and the upcoming CIA drama Lioness with Nicole Kidman, Zoe Saldana, and Morgan Freeman. Bass Reeves, another Yellowstone spinoff starring David Oyelowo is also currently in production, as well as a Billy Bob Thornton-led series titled Land Man.
At Yellowstone's midseason break, everything was about to come to climax for the Dutton family. Jamie had been seduced and tricked into plotting to kill his family by the evil Market Equities hedge fund group. John Dutton, now the Governor of Montana, was readying for war with his daughter Beth, and the never-ending cowboy parties were going to be replaced by bloody, climactic, chaos. Now, their fates remain uncertain. "We're hearing that it's quite possible that Yellowstone will end with the second half of the current season," Deadline reported.
We'll keep you updated here as the story continues. For now, it seems the Yellowstone ranch is reaching the end of an era. Time will tell what role McConaughey will play in this epic Western, or if the Dutton family has seen its last sunrise. Barring any pushbacks from potential last-minute rewrites, Yellowstone Season Five, Part Two was previously set to return sometime this summer.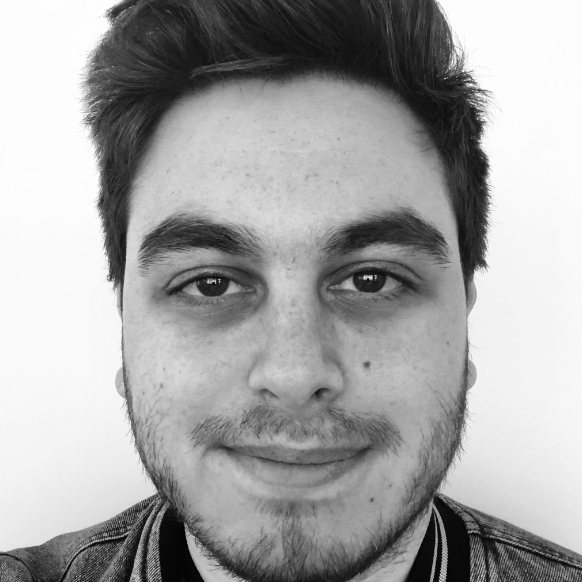 Josh Rosenberg is an entertainment writer living in Brooklyn, keeping a steady diet of one movie a day; his past work can be found at CBR, Spin, Insider, and on his personal blog at Roseandblog.com.