Guardians of the Galaxy Vol. 3 has promised to be action-packed and full of emotional moments as it says goodbye to the team of wise-cracking heroes audiences have come to love. The movie will no doubt be filled with surprises, and director James Gunn has given one away to fans before the movie releases.
Guardians of the Galaxy Vol. 3 will follow Peter Quill, Gamora, Drax, Rocket, Groot, and Mantis as they face off against the High Evolutionary, a scientist who's on a mission to enhance living beings to create the perfect society. Guardians of the Galaxy Vol. 3 trailers revealed that the High Evolutionary is Rocket's creator and that Rocket holds a grudge against him for forcibly turning Rocket into something he wasn't.
RELATED: James Gunn Confirms Number Of Post-Credits Scenes In Guardians Of The Galaxy 3
The trailers have also made clear that, for the first time, audiences will get to see Rocket Raccoon at multiple stages in his life. Many fans might have assumed that Bradley Cooper would continue to voice Rocket in these flashbacks. However, Gunn took to Twitter to clarify that fans will hear three different actors voicing Rocket during Guardians of the Galaxy Vol. 3. Responding to an article about Rocket's backstory and the friends he made after he was experimented on, Gunn listed the actors who will voice the new characters. When someone pointed out he hadn't listed Bradley Cooper, Gunn revealed that Cooper wouldn't be the only one voicing Rocket, tweeting, "Voice duties on Young Rocket are split between Bradley (adolescent Rocket), Sean Gunn (young Rocket), and Noah Raskin (baby Rocket)."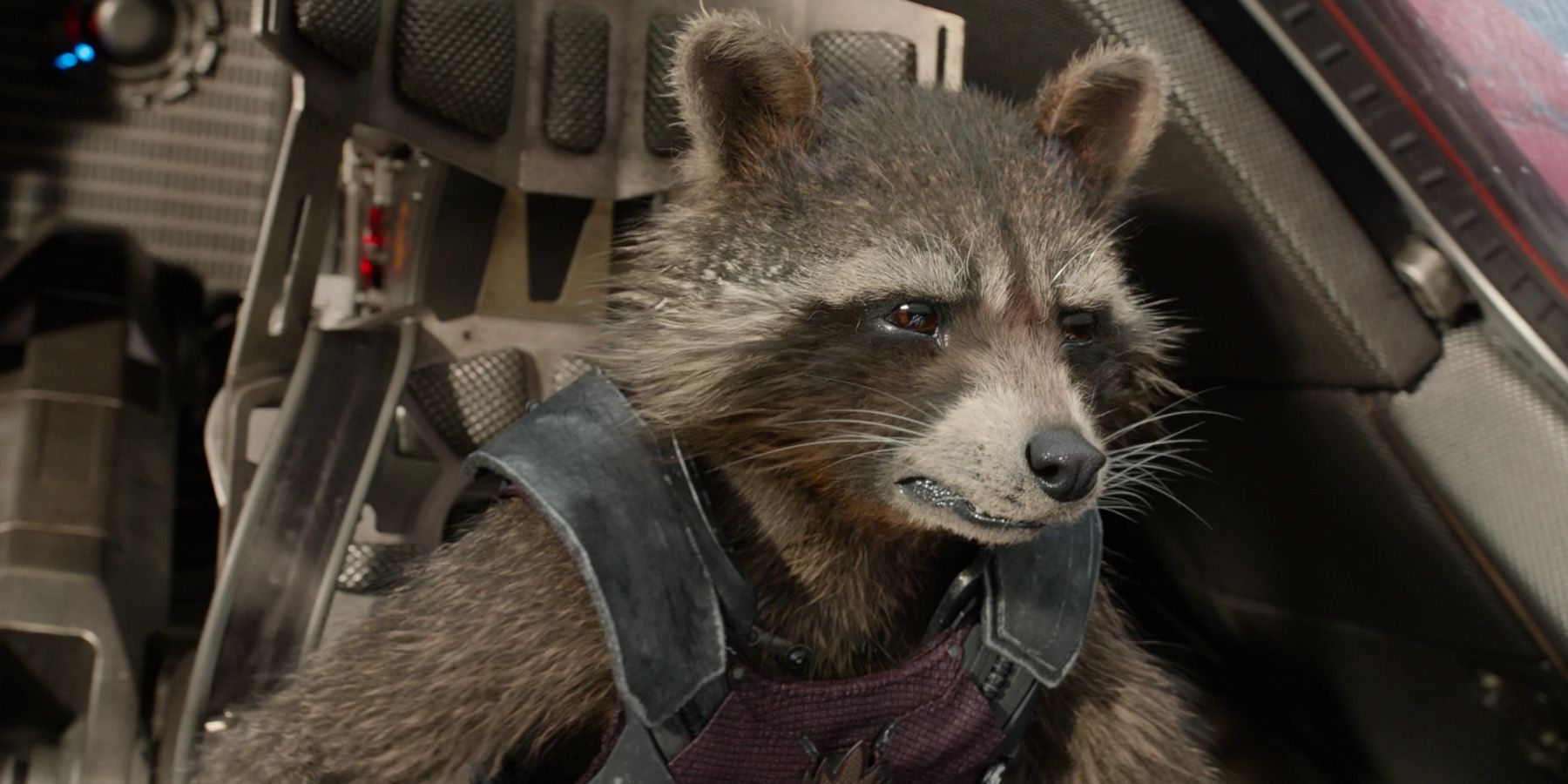 This won't be Sean Gunn's first time portraying Rocket. Sean Gunn has provided the motion capture for the character since the first Guardians of the Galaxy movie, so getting to hear his vocal take on a character he's worked on for so long will be a treat for audiences. Sean Gunn will also appear on-screen in Guardians of the Galaxy Vol. 3, reprising his role as Kraglin Obfonteri, which he's also played since the first movie.
While Guardians of the Galaxy Vol. 3 will serve as a farewell to the cosmic band of heroes and some of their actors, it's acting as an introduction for a few others. Fans will not only hear new voices for Rocket, but will get to meet his friends Lylla, Floor, and Teefs. Fans will also be introduced to Adam Warlock, a character who's making his live-action debut in the movie.
Portrayed by Will Poulter, Adam Warlock is another genetically-engineered being with a gray sense of morality. Given that he plays a pretty big role in protecting the universe in the comics, likely, this will only be the first of many appearances the character makes in the MCU. Although this may be the last fans will see of Drax, Rocket, or Gamora, it may not be the last they see of Adam Warlock – or even Rocket's old friends.
Guardians of the Galaxy Vol. 3 hits theaters on May 5, 2023.
MORE: Guardians of the Galaxy 3: 7 Things You Need To Know About Adam Warlock
Source: James Gunn/Twitter