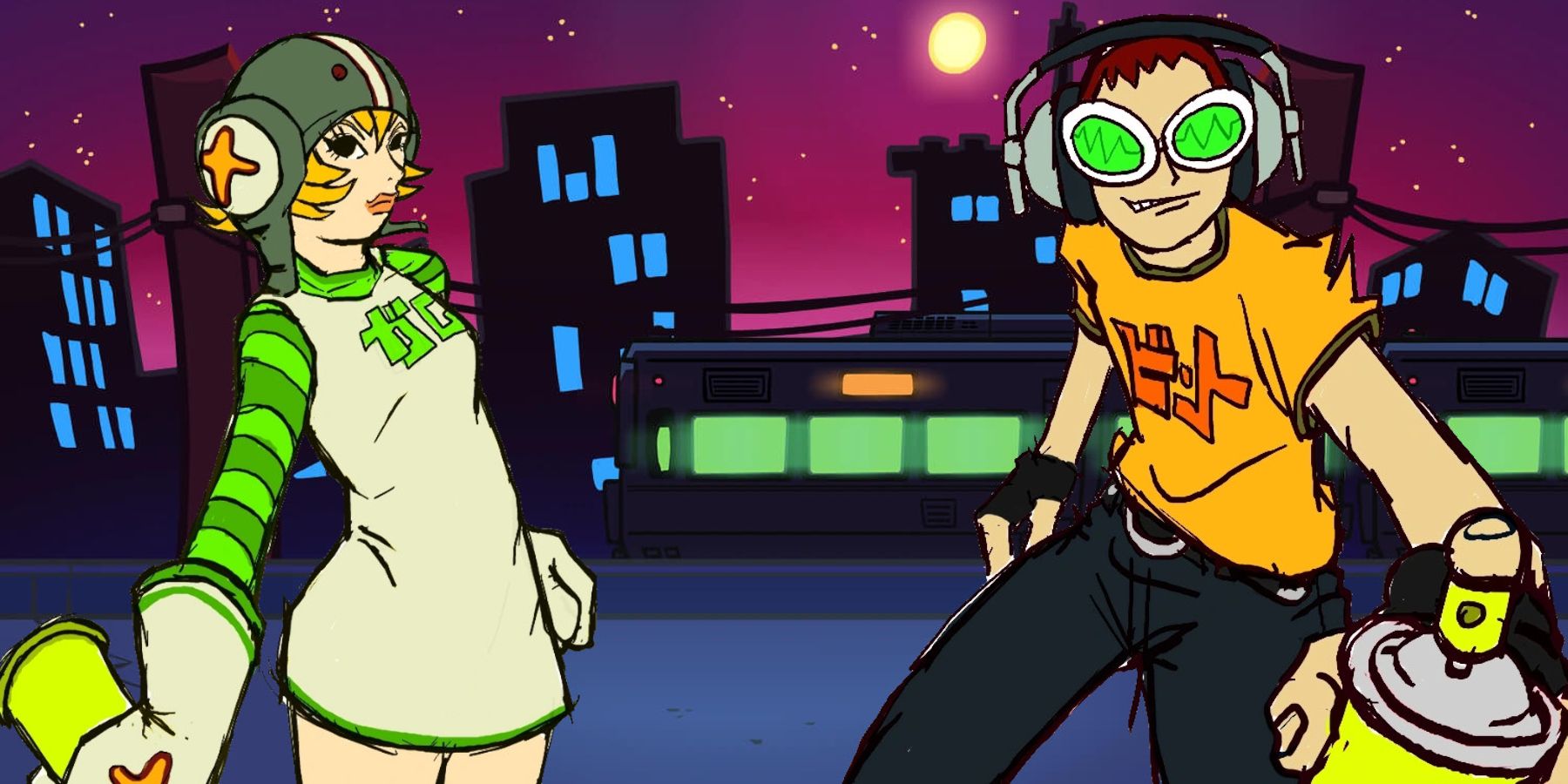 Footage of what's claimed to be a new Jet Set Radio has leaked online, but there are serious questions regarding its authenticity. Jet Set Radio is a classic Sega franchise first released on the Dreamcast with a cult following. Fans have been begging Sega to bring back Jet Set Radio in the decades since, but no announcement has been forthcoming. More recently, there have been growing rumors of a new Jet Set Radio project being in development and this new footage is certain to reinvigorate speculation.
Jet Set Radio is an especially unique experience. Players take on the role of a young gang member that uses inline skates to quickly travel around Tokyo. Gameplay revolves around spraying graffiti, evading police, and chasing down rival gang members. While Jet Set Radio's quick traversal is the heart of its gameplay, allowing players to leap over obstacles and grind rails, it's the series' odd counterculture attitude that's helped it maintain an audience through the years.
RELATED: Former Jet Set Radio Artist and Yakuza Director Will Be Returning to Sega
A leaked video from Twitter user AVtoGAMEnoYAMI now has some Jet Set Radio fans speculating about a return for the franchise. The video shared on Twitter is said to be from an internal Sega meeting in 2021 and features three video clips of projects said to be in development at the time. The games include Sonic Frontiers, a mysterious Persona 3 project, and a Jet Set Radio project.
The Jet Set Radio footage is unfortunately very brief. It features the protagonist of the original Jet Set Radio doing a dance on a Tokyo street with several police vehicles behind them. The visuals are modernized, however, making clear that the footage is new and not from a past game. Since there's no actual gameplay shown, however, it's entirely possible the video is fake or perhaps just something Sega did for fun only to share internally.
Unfortunately, the veracity of the Sega game footage can't be confirmed. Some say the inclusion of Sonic Frontiers footage, which may or may not include content cut from the game's full release, makes it persuasively real. Others say the simplicity of the animation makes it persuasively fake. That Sega has yet to have the video removed from Twitter does make it more likely to be a fake, though.
As mentioned, there have been prior rumors regarding Sega's interest to bring back Jet Set Radio. A 2022 report claimed that a Super Game initiative from Sega planned to revisit classic franchises including both Jet Set Radio and Crazy Taxi. That report also claimed that a new Jet Set Radio project was already a year into development. All Jet Set Radio fans can do is remain patient. They've waited 20 years already, so waiting another year or few for Sega to confirm or deny Jet Set Radio being back is nothing new.
Jet Set Radio is rumored to be in development.
MORE: Jet Set Radio Future is Still a Counterculture Masterpiece