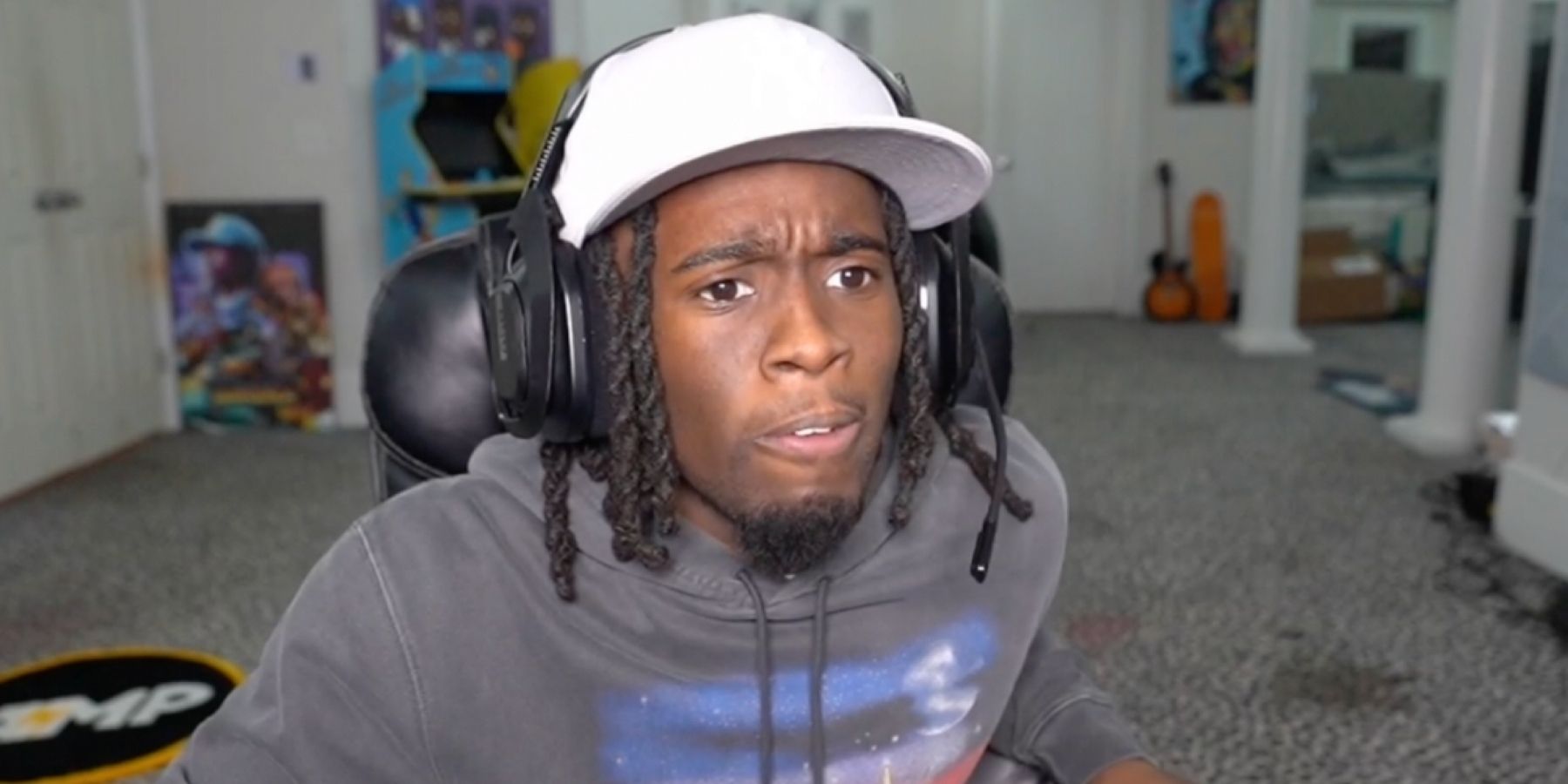 Kai Cenat, a well-known personality on the live-streaming platform Twitch, recently made a statement indicating that he is considering leaving Twitch altogether if he receives another ban in the future. Twitch has witnessed an extraordinary surge in popularity over the past few years, captivating the attention of millions of viewers across the globe. However, the relationship between Twitch and its top streamers has become a recurring subject of discourse within the community.
Similarly, Kai Cenat's popularity on Twitch has skyrocketed in recent months, breaking several records on the platform, including becoming the most subscribed streamer ever. In response to Kai's achievements, Twitch sent him a gift, which he opened live on stream. Prior to unveiling its contents, Kai expressed hope for a promising contract, but to his surprise, the package contained a shoebox. A few days later, despite being the platform's most popular streamer, Kai Cenat received a seven-day ban, leaving his fans and the community puzzled.
RELATED: Adin Ross Loses Thousands of Dollars Bet to Kai Cenat
During a recent live stream with his fellow streamers BruceDropEmOff and YourRage, Kai made a subtle suggestion that he would leave the Twitch platform "for good" if he were to receive another ban. YourRage attempted to console him by pointing out that he is currently considered the "golden boy" of Twitch, a cherished and beloved figure on the platform. However, Kai disagreed with this idea, asserting, "I'm never the golden boy. You know who the golden boy is. It's a lot of golden boys out there."
Although it's uncertain whether Kai will ultimately decide to leave Twitch, it's worth noting that the platform has lost top streamers in the past. One notable example is Ludwig, who left Twitch for YouTube, citing a lack of appreciation from the platform as one of his reasons for leaving. In a YouTube video explaining his switch, Ludwig revealed that he never felt valued by Twitch; despite his record-breaking Twitch subathon and the significant revenue he generated for the platform, Twitch never reached out to congratulate him or acknowledge his achievements.
Twitch's competitor Kick is also making significant efforts to secure the signing of Kai Cenat. In their pursuit, Kick has taken creative steps to capture Kai's attention, such as gifting him a pair of shoes. Additionally, Adin Ross recently tried to convince him to switch to Kick by pointing out that Twitch made $20 million off of Kai's February subathon, while he only received $2 million. Ross further assured Kai that Kick would never ban him.
MORE: The Biggest Twitch Bans of 2022