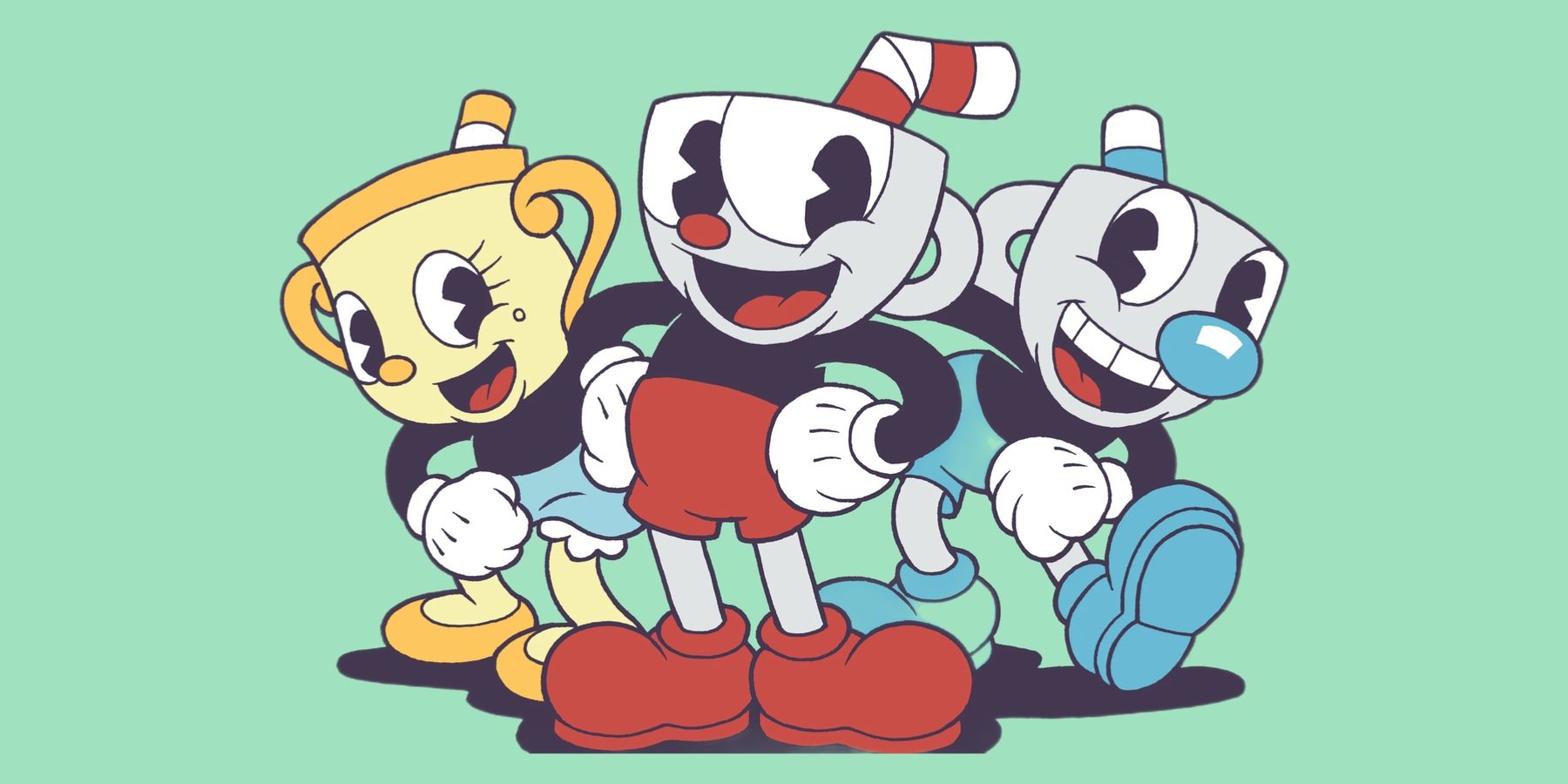 Yoshitaka Amano, the renowned artist known for his work on the Final Fantasy games, is shown drawing characters from Cuphead in a fascinating time-lapse video. The legendary artist recently brought his talents to a collaboration with the studio behind Cuphead.
Responsible for the character design in multiple entries in the Final Fantasy franchise, Yoshitaka Amano is one of the most prolific visual artists and illustrators of his generation. His artwork has been prominent in pop culture for decades, and the Final Fantasy franchise brought his artwork to a completely new audience. As the years go by, new generations of gamers are exposed to the incredible work of Yoshitaka Amano. Thanks to some recent collaborations, fans of the hit platformer Cuphead will also get to experience the incredible talent that Amano has to offer.
RELATED: Adorable Elden Ring Art Turns Bosses And NPCs Into Cuphead Characters
Thanks to a collaboration with Cuphead's developer Studio MDHR, a video showcasing the legendary artist drawing Cuphead characters in his own unique style has been released. In honor of Cuphead's recent physical release date, the developers at Studio MDHR wanted to collaborate with Yoshitaka Amano to ring in the game's release in Japan. The video shows the artist at work as he uses Cuphead artwork as a reference for several amazing pieces.
In the video, Yoshitaka Amano draws some of the most prominent characters from the platformer. The characters from Cuphead that are included in the pieces are the Devil, Cuphead, Mugman, and Ms. Chalice. Studio MDHR wanted to do this collaboration as a way to pay homage to the many classic games that helped inspire the creation of Cuphead. The work created by Yoshitaka Amano will be included on the cover of the music CDs that will be bundled with the first run of the game's retail copies. So, not only will Cuphead fans in Japan get to now own physical copies of the game, but they will also get to own an incredible piece of artwork from one of the people who helped inspire it.
Thanks to the talents of Yoshitaka Amano, generations of gamers have been gifted with some of the best character design and artwork in gaming. Whether it's older titles like the early Final Fantasy games or newer titles like Cuphead, this artist has helped shape gaming into a respected art form. For those who are able to purchase the copies of Cuphead that contain his artwork, it will serve as a fantastic collector's item to be cherished for years.
Cuphead is available now for PC, Nintendo Switch, PS4, and Xbox One.
MORE: 10 Games That Have Motivational Game Over Screens