FromSoftware confirms that a new Elden Ring DLC is currently in development, and famed player Let Me Solo Her wastes no time showing their support.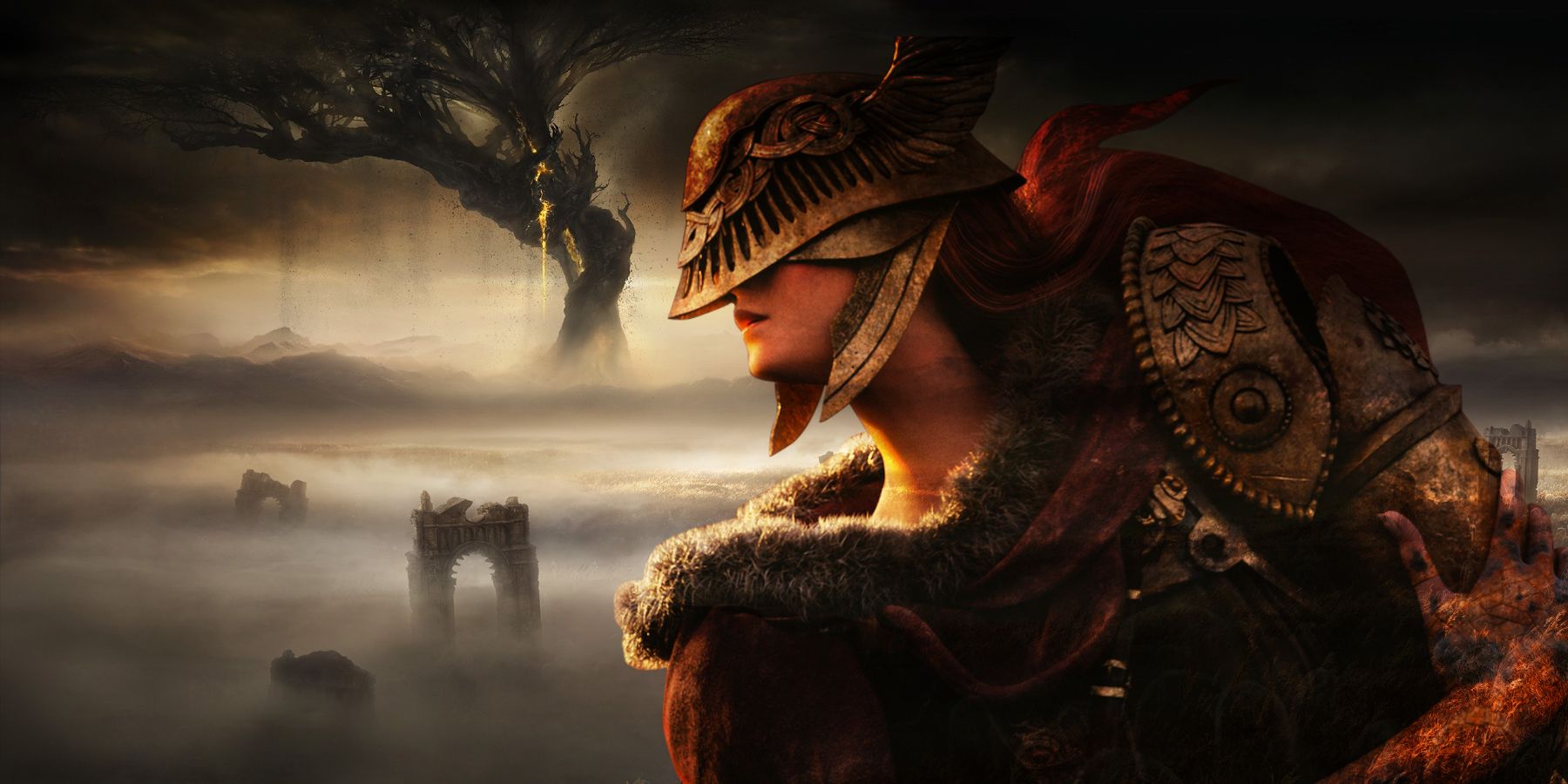 Developer FromSoftware recently took to Twitter to confirm that an expansion to the Game of the Year-winning title Elden Ring is in development, prompting an outpour of support from a surprised player base. Prominent among fans of FromSoftware games is YouTuber Let Me Solo Her, who didn't waste any time spreading the news and confirming their excitement for the upcoming DLC release.
While the Dark Souls trilogy features a suite of well-received downloadable content packs, it's been several years since FromSoftware actually produced any premium post-launch content. Despite winning Game of the Year in 2019, Sekiro: Shadows Die Twice never received any substantial story expansions, instead earning a free update that introduced new skins and a selection of revised boss encounters. In fact, the last notable DLC release developed by FromSoftware was Dark Souls 3's The Ringed City, which debuted just shy of six years ago.
RELATED: Elden Ring Creator Reveals He Is Looking To Multiplayer Games For Inspiration
With that in mind, anticipation for Elden Ring's first DLC is through the roof. Let Me Solo Her only had a two-word response to the announcement, but "so hyped" likely surmises the sentiments of all FromSoftware fans at the moment. Titled Shadow of the Erdtree, there's not much to go on regarding potential DLC story elements, though it does appear to take place after the game's climactic finale.
Of course, simple chronology means little in the worlds constructed by FromSoftware; Dark Souls' Artorias of the Abyss DLC took place long before the events of the main game and was accessed by way of time travel. Similarly, Dark Souls 3's Ashes of Ariandel DLC was set inside a painting, a scenario that allowed the developers to escape the confines of standard serialized storytelling. Given the open-ended nature of the game's many endings, Elden Ring's DLC could go in several different directions, and it could perhaps provide a more definitive conclusion for The Lands Between and many Outer Gods vying for control of the realm.
The lone promotional image FromSoftware released shows a dreary landscape suffering in the shadow of a devastated Erdtree, but it also includes a figure whom many believe to be Miquella. Those who explored the story threads concerning Mohg and Malenia will be familiar with that name, and players who sought the help of Let Me Solo Her know well the wrath of the latter boss. Maybe she'll be a friendly NPC who serves some kind of role in restoring the destroyed Erdtree, or maybe she's the next indomitable boss for Let Me Solo Her to conquer—only time will tell.
Elden Ring is out now for PC, PS4, PS5, Xbox One, and Xbox Series X.
MORE: 2023 Could Be A Huge Year For FromSoftware