The latest trailer for Marvel's Avengers reveals the gameplay for the Winter Soldier, showcasing his special moves and abilities.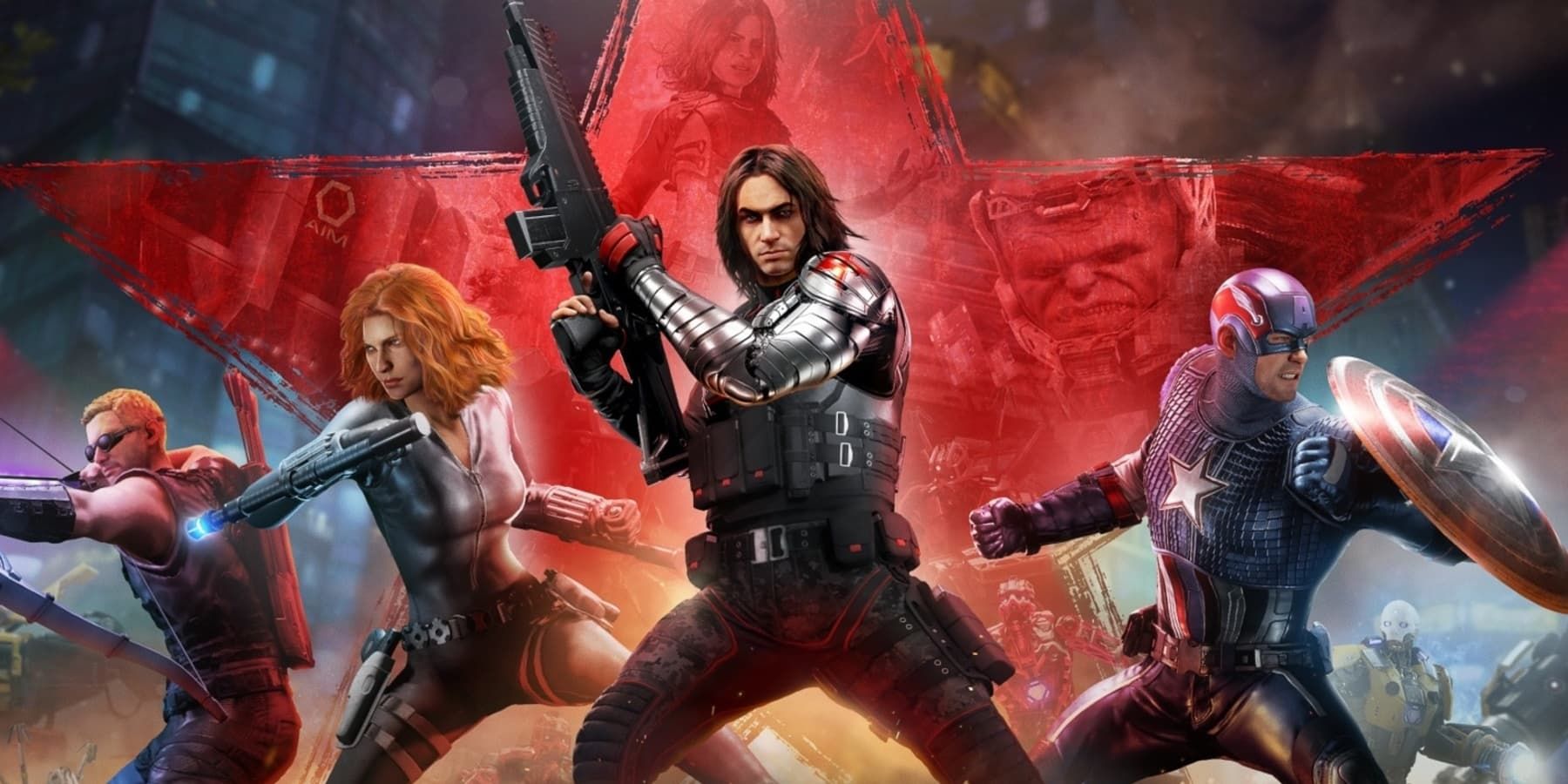 Marvel Entertainment shared a new gameplay trailer for its action-adventure game Marvel's Avengers, shedding more light on the special moves and abilities of the Winter Soldier. The video shows over four minutes of action-packed Marvel's Avengers gameplay with the Winter Soldier using his combat skills to defeat various enemies.
The Winter Soldier, also known as James Buchanan "Bucky" Barnes, is the twelfth hero to join the cast of Marvel's Avengers. Bucky was Captain America's best friend during World War 2, before getting captured and brainwashed by the villains of Hydra who turned him into the Winter Soldier, a master assassin equipped with cybernetic enhancements. Captain America saved his former sidekick, who is now joining the playable characters of Marvel's Avengers.
RELATED: Marvel's Avengers Black Friday Deal Offers Good Deal on Deluxe Edition
Marvel Entertainment's YouTube Channel revealed the combat trailer for the Winter Soldier, showing how Captain America's friend deals with his enemies in Marvel's Avengers. Bucky defeats his opponents from afar with assault rifles and uses a mix of martial arts in close-ranged battles. The Winter Soldier comes with special moves and abilities, such as the defensive boost Steel-Forged Tenacity or the Red Star Rising, an Intrinsic Overcharge that causes a large explosion to push back and damage enemies.
The combat style of the Winter Soldier seems like a mix between Captain America and Black Widow. Bucky is efficient at both short and medium range, with abilities like the light attack combo Natural Fighter, heavy attack combo Heavy Handler, and his signature air attack So Below allowing him to easily deal with melee opponents. Heavy power attack Buckshot, Suppressive Fire, and heroic assault Air Strike are specific abilities letting the Winter Soldier kill his enemies from a distance. His support heroic ability, Soldier Tech Nonsense, make him temporarily invisible to escape his foes. It's also worth noting that Captain America's old sidekick can easily move around by using a grappling hook and running on walls.
The Winter Soldier will join Marvel's Avengers with patch 2.7, scheduled to release on November 29, 2022, with his own heroic mission that will see him joining the Avengers and facing the trauma inflicted on him by his captors. Players who complete this heroic mission will receive Bucky's iconic outfit to complete their collection. On top of unlocking the Winter Soldier, Marvel's Avengers patch 2.7 will bring additional content to the game with a new Omega-Level Threat for the heroes to deal with before the world collapses. This end-game challenge requires a minimum power level of 175 and drops high-level gear at a maximum power level of 185.
Marvel's Avengers is available now for PC, PlayStation 4, PlayStation 5, Stadia, Xbox One, and Xbox Series X/S.
MORE: Marvel's Avengers Needs Something Bigger Than Winter Soldier To Bring Fans Back