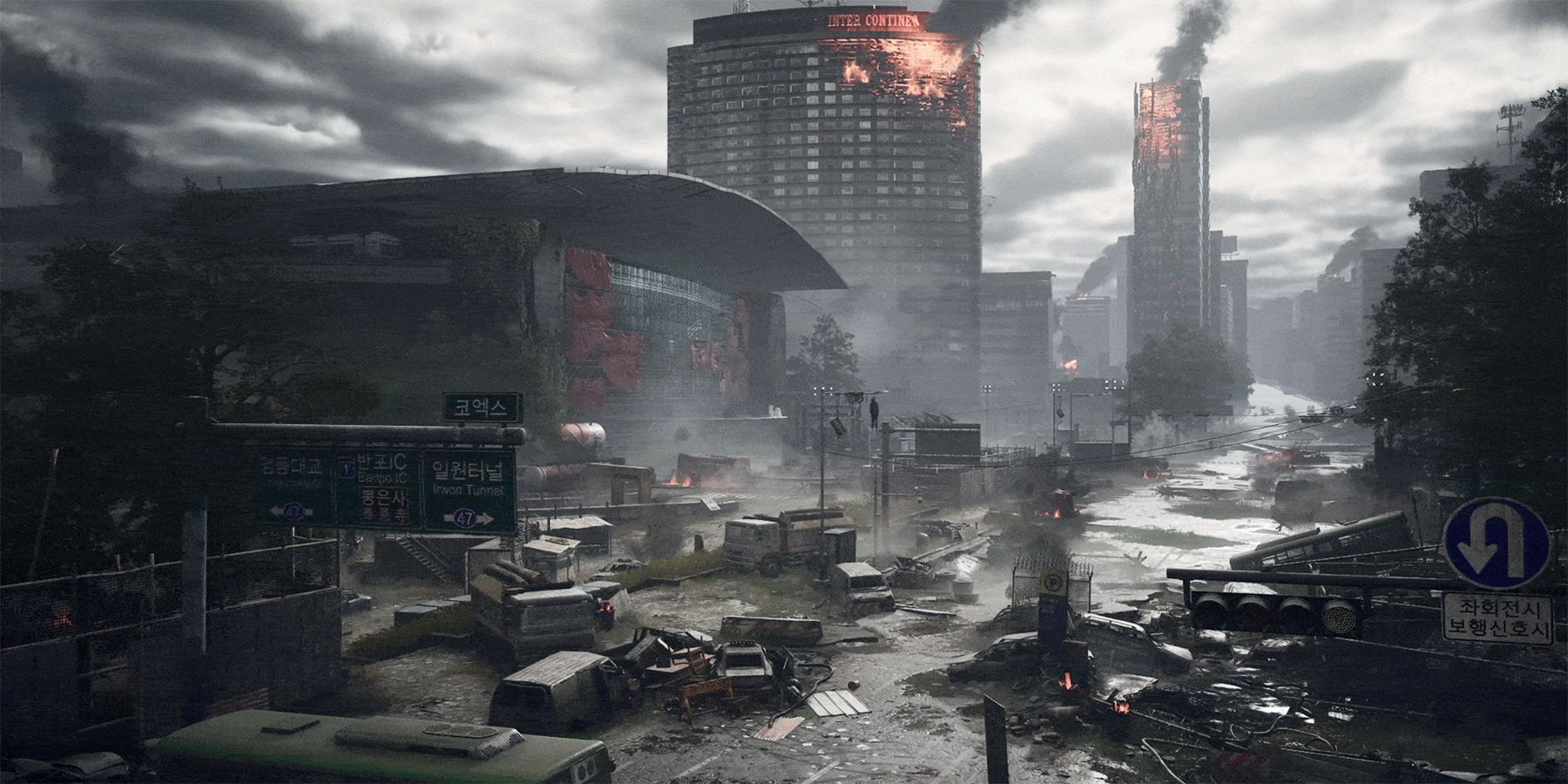 South Korean game publisher and developer NCSoft has shared the first gameplay trailer for its upcoming massively multiplayer online third-person shooter, Project LLL. Earlier in 2022, the gaming company revealed that it was developing a number of games of different genres in an attempt to diversify its portfolio. NCSoft is primarily known for developing MMORPGs like Guild Wars 2, the long-defunct but beloved City of Heroes, and the Lineage series of games.
Many of these popular titles have been developed by one of NCSoft's many subsidiaries including Guild Wars 2 developer ArenaNet and, formerly, Carbine Studios, Paragon Studios, and Robert and Richard Garriott's Destination Games. Now, the company has begun to reveal some details about one of its upcoming titles, Project LLL, though it's not clear which developer is at the helm.
RELATED: Horizon MMORPG Reportedly in Development
NCSoft has released a nine-minute gameplay trailer, a dev talk video, and an interview with project lead Seeder Jaehyun Bae, who provided additional details about the game. Currently planned to release sometime in 2024, Project LLL will be a AAA third-person MMO shooter, which is an unexpected diversion from the company's usual RPG fare. According to Bae, NCSoft hopes to create an entirely new genre that differs from the current looter shooters and battle royales on the market.
Developed using Unreal Engine 5, the game will feature a sci-fi setting, and according to Bae, Project LLL can also accurately be categorized as a sub-genre of alternative history where a "particular event" has caused things to occur differently from reality. In the interview, the developer mentions the 23rd century, as well as the Byzantine Empire of the 10th century, providing clues about the timelines players can expect to encounter in the game.
The gameplay trailer shows different areas of Seoul, Korea, and Bae explains that the team made trips to survey and photograph real-world landmarks like Gwanghwamun Building Forest and Gyeongbokgung Palace, which were then adjusted to reflect the game's alternate setting. As for inspirations that fans may see or feel in Project LLL, Bae personally cites Foundation by Asimov and Frank Herbert's Dune, as well as Philip K. Dick's sci-fi novels like Blade Runner and Total Recall.
In Project LLL, players will both work together and compete in the game's open-world environment that represents over 30 kilometers of space. In order to eliminate repetitiveness, content will be procedurally generated and "react appropriately to the player's situation." What this means precisely remains to be seen, and Bae has explained that the development team is still working to respond to any technical challenges that may arise from using this technology in an online setting.
Project LLL is currently in development.
MORE: Why Space Invaders 99 Should be the Next Retro Battle Royale
Sources: NCSoft, NCSoft/YouTube