A new Easter-themed Dragonriding toy found in the World of Warcraft Public Test Realm hints the release date for Dragonflight Patch 10.0.7.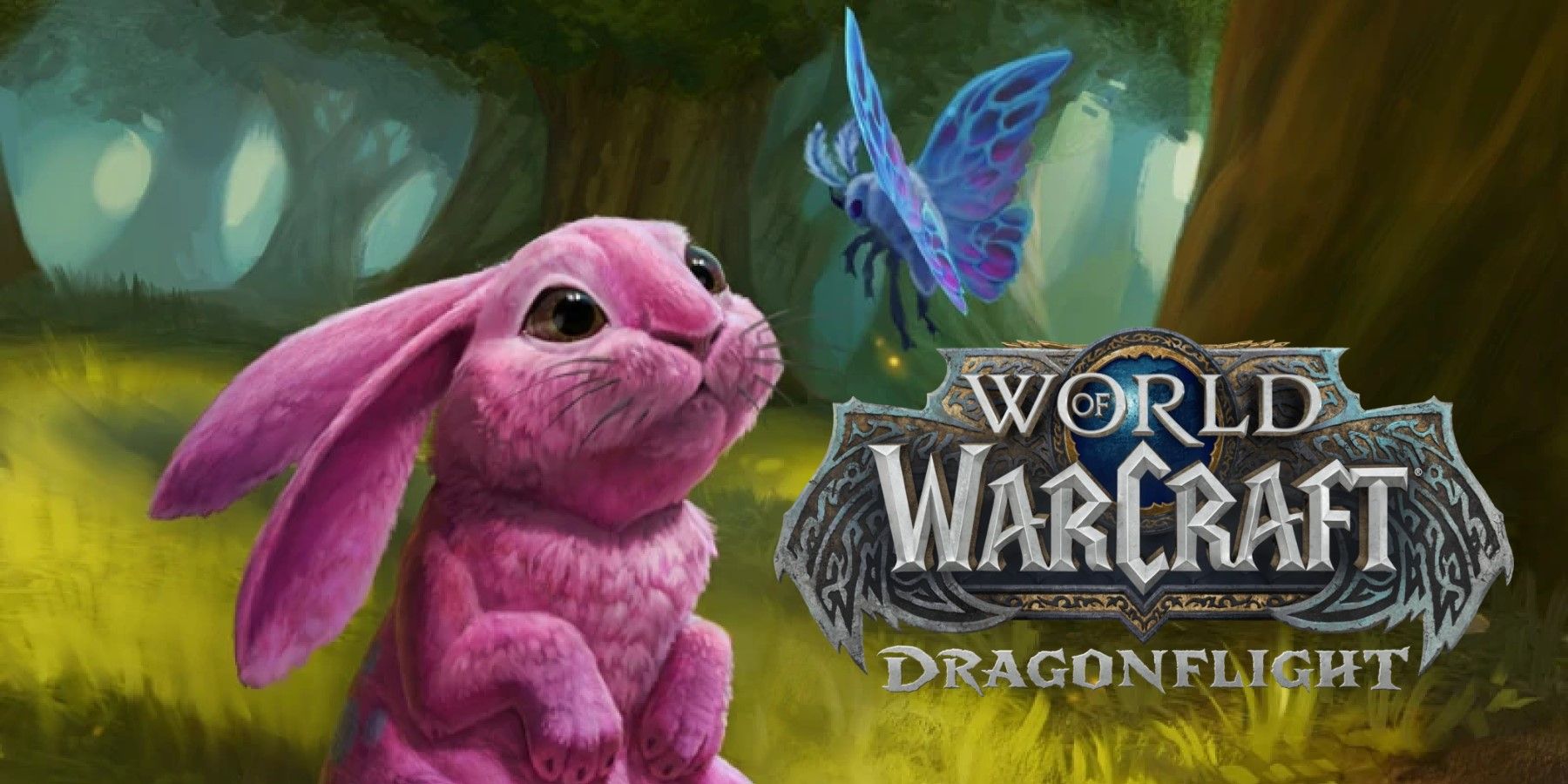 A toy datamined from World of Warcraft's Public Test Realm may have just given players a hint as to when the next big Dragonflight patch might arrive. If this holiday-themed toy is any indication, World of Warcraft players won't have to wait long until the next Dragonflight update.
World of Warcraft is currently developing Patch 10.0.7. This new patch contains the first major story updates for Dragonflight since the launch of the Vault of the Incarnates raid. From what players have datamined and tested on the World of Warcraft PTR, players will return to the Forbidden Reach, learn more on the history of the black dragonflight and the Dracthyr, and experience new Heritage Armor quests for Orcs and Humans.
RELATED: World of Warcraft: New Heritage Armor Questline May Include Bittersweet Sendoff of a Famous Orc
One item discovered in a recent build of the PTR gave players a hint as to when they might expect this patch. A Drake's Big Basket of Eggs is a new toy that players can collect that, when used, gives their Dragonriding drake a basket accessory filled with colorful eggs. This item will be collectible during Noblegarden, World of Warcraft's Easter holiday event, scheduled to run from April 10 to April 17. With this schedule in mind, players can probably expect the new patch to go live during the weekly reset on April 4, a week before the in-game event begins.
This prediction would be in line with the roadmap World of Warcraft recently shared for 2023. On the roadmap, Patch 10.0.7 was slated for a release in the spring, and had "holiday updates" listed as one of its major selling points. Alongside a new Noblegarden event, an April release would be the perfect time to drop Patch 10.0.7.
This same roadmap places Dragonflight Patch 10.1 with a release date between spring and summer. If 10.0.7 does drop in early April, players can safely expect Patch 10.1 to drop in June or early July, with Patch 10.1.5 likely arriving at the tail end of the summer. This schedule would give approximately two months between each update, which matches its typical release cadence.
If this new content were not exciting enough, Drake's Big Basket of Eggs toy itself is as promising as it is adorable. This charming toy opens the door for more festive holiday cosmetics involving the new Dragonriding mounts. In the future, players could see other cute toys for World of Warcraft Dragonriding drakes, like a Halloween-themed candy basket or a tiny Santa hat like those it gives raid bosses around Christmas.
World of Warcraft is available now for PC.
MORE: What to Expect from World of Warcraft in 2023