Valve has just pushed out a major new system update for the Steam Deck that should resolve various crashes experienced by users playing Rockstar's Red Dead Redemption 2. Namely, there were various highly specific crashes related to the game that made it virtually impossible to play for prolonged periods of time. With most other games seemingly unaffected, there was no telling when this would be appropriately fixed.
This Steam Deck OS update is built on top of the beta channel code that came out just a few days back, meaning it's had quite the fast turnaround this time. Whereas none of the device's previous major system updates have sat in beta channel for a long time, it seems that Valve may be looking at ways to hasten the process even further still, deploying improvements to SteamOS at an impressively fast pace.
Not only does Red Dead Redemption 2 no longer crash on Steam Deck, but SteamOS version 3.3.2 also contains all the improvements detailed in the previous Steam Deck beta docking update. This means that it should now be way easier for players to hook up an external display and play RDR2 on a bigger screen. Various system-level performance improvements have also been outlined, and using the Steam Deck's onboard FSR upscaler should no longer mess with the game's frame pacing statistics. Overall, the experience of using a Steam Deck should be visibly better as of its latest stable build.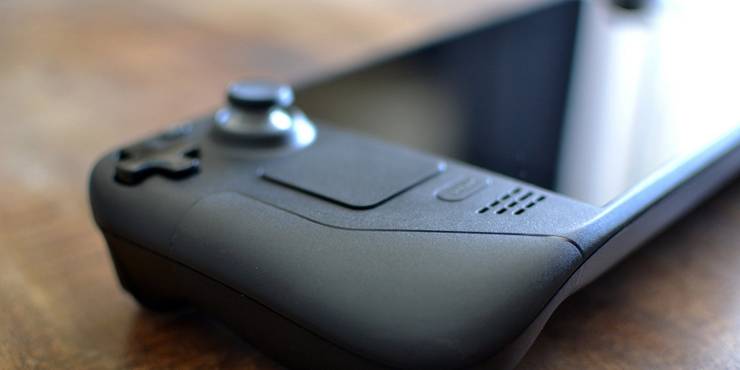 Another significant improvement that's arrived with SteamOS 3.3.2 is the fact that adding custom Steam Deck boot screens is easier now, thanks to Valve optimizing the relevant folder structure and deploying a few other key fixes in this area. This feature unexpectedly grew in popularity on the Steam Deck's subreddit, with users implementing an extremely wide variety of unique boot screens inspired by other video games, operating systems, and more, and Valve has reacted by improving its accessibility.
With over a million shipped Steam Decks, it's becoming increasingly more obvious that the handheld gaming PC niche is here to stay. And it's worth pointing out that there are other boutique-level devices being made by smaller manufacturers such as OneX and Aya. With more performant gaming handhelds assuredly on the way, they are still unlikely to be able to deliver system updates quite as quickly as Valve can, which may cement the Deck's place on the market for a long while.
For the time being, however, the fact that Steam Deck runs Red Dead Redemption 2 well makes it a unique opportunity for those who want to game on the go but don't want to subscribe to the comparatively locked-down Nintendo Switch. The Deck is also relatively cheap, especially when considering the cutting-edge GPU landscape as Nvidia envisions it with its RTX 4000 lineup, which gives it a fair bit of edge.
Red Dead Redemption 2 is available now on PC, PS4, and Xbox One.
Source: Steam