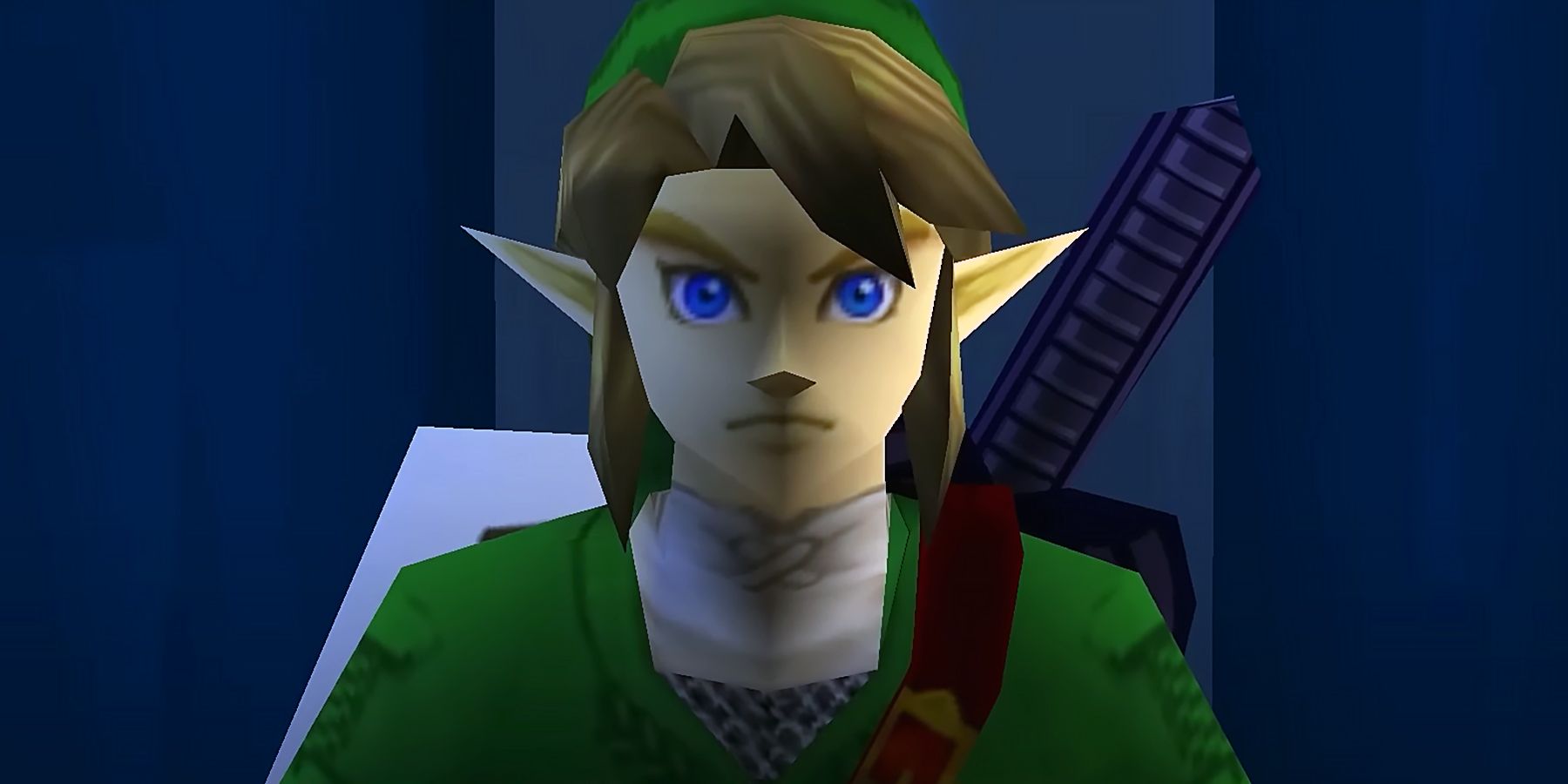 The Legend of Zelda: Ocarina of Time PC port had an update which adds new features such as a multiplayer mode and a pet dog. HarbourMasters, the modding team behind the project, made a video to inform fans about what new features are available to them in Ocarina of Time.
The PC port of Zelda: Ocarina of Time called the Ship of Harkinian was originally released in March 2022. It was achieved by a team of dedicated volunteers, who are still open to receiving help from those able to lend their expertise to the project. HarbourMasters' website details all that has been achieved and all the future goals the group has set for itself, but further details can be found in connection with the Ship of Harkinian project on its dedicated site. Furthermore, HarbourMasters has plenty of projects for the future as well, wishing to give the same treatment to Majora's Mask, The Minish Cap, Twilight Princess, and Breath of the Wild. The two projects that are closest to finishing are Majora's Mark and The Minish Cap, so major updates can be expected on those in 2024.
RELATED: Zelda: Ocarina of Time Player Discovers Useful Trick With Ice Arrows 25 Years Later
Several new features have been added to the Ship of Harkinian with the latest update. The most obvious one is a multiplayer mode, which adds a second player who'll be able to play as a fairy named Ivan. Ivan has access to Link's inventory, therefore he's able to help fight enemies and trigger switches, but he can also use Link's arsenal to play tricks on the hero, such as throwing bombs at him. Another important update is Link's new dog companion which appears to be based on Richard, Mamamu Yan's dog from Castle Town. That exact type of dog can now follow Link around wherever he goes. A third major change is the PC port now added support for better graphics, allowing players to add higher-resolution textures into the game, as well as custom models.
There are plenty more updates as well that add smaller features and fixes to the game and likely more will follow. HarbourMasters can never provide an estimate on when the new updates will be available for understandable reasons. These projects are being worked on as and when the volunteers have time. It's a surprise HarbourMasters has managed to avoid a copyright strike from Nintendo so far, but there's always hope the project will be allowed to continue undisturbed.
HarbourMasters is opening the window of possibilities for those who don't own any Nintendo consoles. Seeing the loyal following the group has and the amount of work that goes into each update, hopefully, fans will see many more innovations in the future.
The Legend of Zelda: Ocarina of Time is available on 3DS, GameCube, Nintendo 64, and Switch.
New Features
Support for high resolution textures!
Support for custom models!
New local 2 player mode: Ivan the Fairy

Ivan can use Link's items to his advantage and disadvantage

Add built in extraction support for Windows. This replaces the need for OTRGui, which is no longer shipped.
CrowdControl V2 with new effects, effect descriptions, CC client layout and bugfixes
Restoration for Bongo-Bongo 1.0 quick kill
Hyper Bosses – Bosses will act and move twice as fast!
Time Saver to have Dampe appear out all night
Cheat to prevent Gibdo and ReDeads from freezing Link with their screams
Time Saver to allow traveling through time when playing Song of Time
Time Saver to have Gold Skulltulas present during day time
Option to remove the Hot/Underwater warning text when not wearing the proper tunic
Enhancement to add an aiming reticle for the Bow and Slingshot
Gameplay Stats now has added times for scenes and rooms
Add Difficulty Option to have bonking deal damage to Link
Add option to fix authentic out of bounds texture reads (e.g. Deku Sticks, Freezards)
Ability to change Link's voice pitch in the Audio Editor
Randomizer
Add Kakariko Granny's Potion Shop to Merchant Shuffle. She will sell you an item for 100 rupees after turning in the Odd Mushroom.
Tweaks
Frame interpolation has been renamed to FPS and moved to Graphics under the Settings menu
Match Refresh rate is now a toggle instead of a button
Add V-Sync toggle in Graphics menu
Change Age cheat now properly switches Link's sword for the appropriate age and places him in the correct room in Dungeons
New powered by libultraship boot logo sequence. An option to restore the original hardware boot logo is available.
Custom SoH assets are now provided in the soh.otr supplied with downloads
The debug room 120 is patched to now load correctly
Add version info and other details to Windows exe properties
Updated README. Sections reworded or appended to clarify them.
Bug Fixes
Fix Goron Links text in Randomizer and bug where he would grant his item without bombing him first
Fix Spirit Temple Cobra mirror statue shadow not updating when rotated
Fix Gold Skulltula token on Kakariko construction site being positioned wrong
Fix shooting Lake Hylia Sun in vanilla saves granting multiple Fire Arrows
Fix Boss shuffle logic issues for Barinade, Jabu-Jabu, and items set to Own Dungeon
Fix the Death Mountain cloud in Randomizer not changing after defeating Volvagia
Fix buying Heart Pieces or Containers from Shopsanity not healing Link
Fix edge case where free standing progressive items would not update to the correct item
Various fixes for sliders in the UI
Accessibility
Add Text-to-Speech option under the Accessibility menu for in-game text and menus. Toggle by pressing F9.
MORE: It's Time for Animal Crossing to Invest in New Villager Personalities
Source: ZeldaRET; ShipofHarkinian