The Last of Us players seem confused about a detail involving Ellie's appearance in the first game, and the discussions are interesting.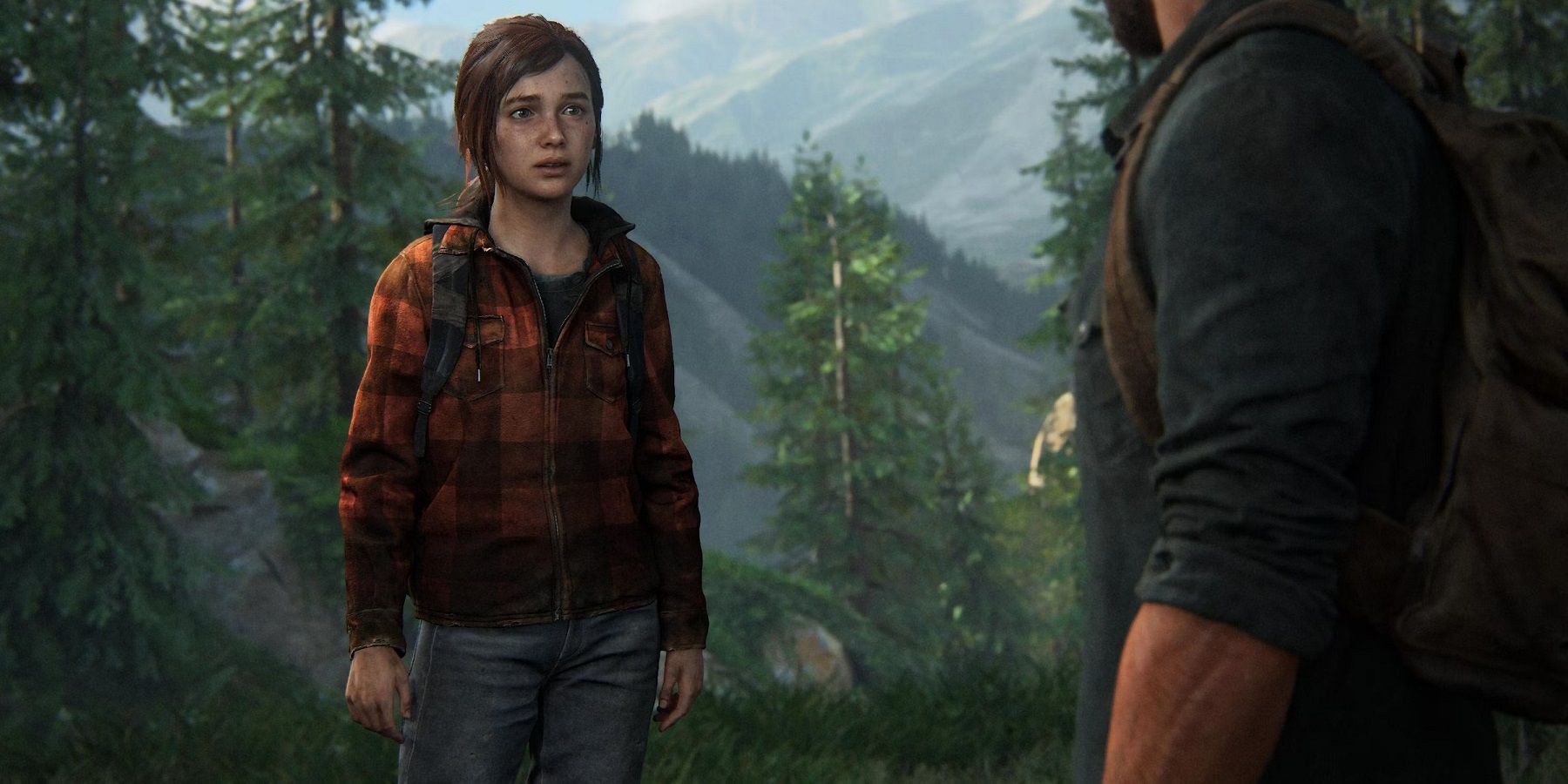 It seems that The Last of Us players are confused about a specific detail involving Ellie's appearance. The action-adventure game centers around two protagonists, Joel and Ellie, who travel across post-apocalyptic America while fighting zombie-like cannibals. Players often get invested in their father-daughter dynamic as they spend hours immersed in the story.
It's been almost a decade since The Last of Us first came out for the PlayStation 3. It has since received a PS4 remaster and PS5 remake, a DLC titled The Last of Us: Left Behind, a sequel, and an HBO show starring Pedro Pascal and Bella Ramsey. Despite this, fans continue to find in-game Easter eggs in The Last of Us, as well as start discussions about the character details they never noticed before.
RELATED: Hilarious Clip Shows Glitched Bill in The Last of Us Part 1
One interesting discussion that started in The Last of Us subreddit tackled Ellie's hair color. This seemed to start when user BiohazardSS57 asked if anyone else thought that Ellie was brunette in the first game, along with a photo of her dark brown ponytail. Players in the comments pointed out that Marlene and a dead Firefly's notes referred to the character as a redhead as well. However, many expressed their confusion, insisting that Ellie's hair looked more brown than red.
Players also pointed out that Ellie had auburn-colored hair. This meant that it would appear brown and red in certain light. However, this seemed to create more confusion as they argued whether auburn should be categorized under redhead or brunette. On the other hand, some seemed surprised by this revelation, with one avid The Last of Us player saying that they felt like they were experiencing a Mandela effect.
The passionate discussion is understandable, but The Last of Us already established that Ellie was a redhead. Even though it might be hard to believe for many, it's already canon in the games. Plus, Ellie did end up having reddish hair as she got older in The Last of Us 2. It might even change further in The Last of Us 3.
This confusion seems to be limited to Ellie in the game. In HBO's The Last of Us, Bella Ramsey's Ellie seems to be a brunette based on the trailers. Of course, it's still possible that she got the same hair color as her video game counterpart. The scenes shown in the Last of Us trailers were a bit dim, so Ramsey's hair might look darker. Either way, here's hoping that fans of the game and show won't get into heated discussions in the future.
The Last of Us Part 1 is out now exclusively for PlayStation 5.
MORE: 7 Games That Have Extremely Bleak Endings