An Overwatch 2 player was able to make Genji's One-Punch Man costume more anime accurate through one small change. Over the past few years there have been a number of team-ups between video games and other pieces of media. This includes Fortnite doing collaborations with a number of series such as Star Wars and Dragon Ball Super.
One way that games will collaborate with other bits of entertainment is through the use of themed skins and costumes. Often times characters in a title will receive alternate looks based off of various popular properties that let players combine their favorite franchises. Often times the collaborations are well done, though they can sometimes use a small tweak.
RELATED: Overwatch 2 Fans Want a Metal Gear Solid Collaboration Next
On Reddit, a user named CosmicAnamoly posted images of Genji from Overwatch 2. The pictures are of the character in his skin from the game's One-Punch Man collaboration, which saw him receive a look based off of the cyborg Genos. The images show one small edit to the costume that helps make it more accurate to the anime series. Genji's hair was changed from the slicked-back look that he normally has when not wearing his helmet to the messy style that Genos usually displays in One-Punch Man. It is a minor alteration, but it does help make the skin align with the anime a bit more.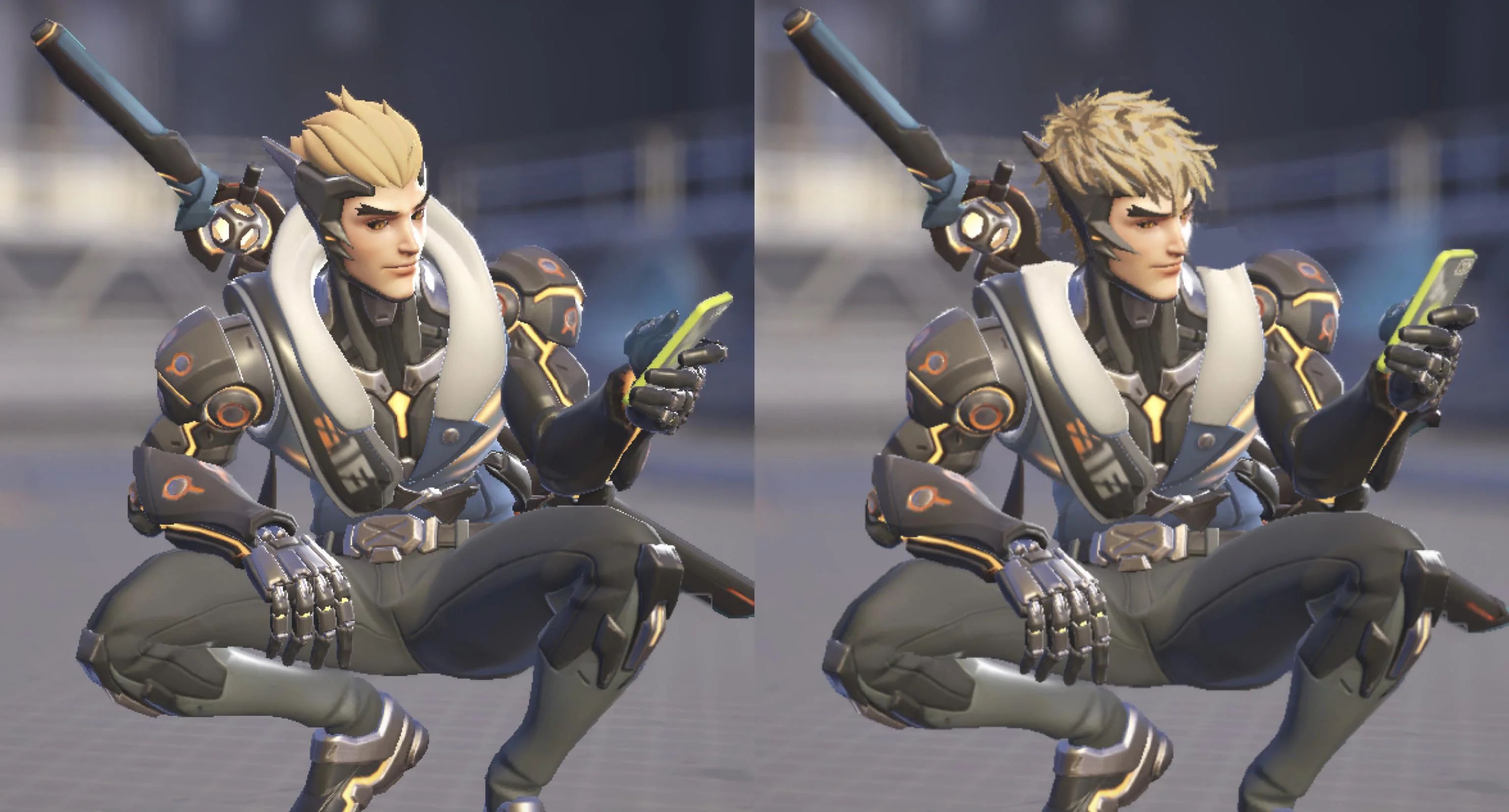 More images of the skin change can be seen over on CosmicAnamoly's Reddit post.
The Overwatch 2 One-Punch Man event will run until April 6th. The collaboration features skins for a few different characters based off of the anime, including a Doomfist costume that sees him dress as Saitama. Players can also earn charms, a name card, a victory pose, and more. They can also receive a Mumen Rider skin for Soldier 76 by playing 24 games.
Collaborations like the one running in Overwatch 2 at the moment are great for fans who get to see some of their favorite franchises come together. It allows gamers to play as their favorite characters in ways that they would not have before. It also gives players a reason to jump into the game and earn some of the rewards that are offered, including the event only skins. Collaborations are also done outside video games, which can include clothing brands partnering with developers to make merchandise based off of various titles. It helps gamers delve into the titles that they love even more and lets them celebrate what they enjoy in a physical way.
Overwatch 2 is available now for PC, PS4, PS5, Switch, Xbox One, and Xbox Series X/S.
MORE: Overwatch 2's One-Punch Man Collaboration is a Great Sign for Future Crossovers